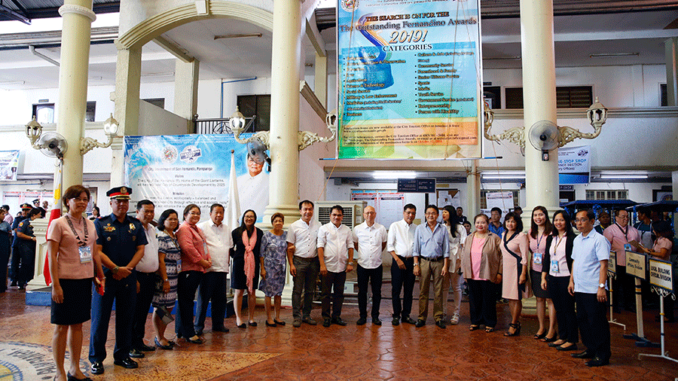 The City Government of San Fernando headed by Mayor Edwin 'EdSa' Santiago launched this year's search for The Outstanding Fernandino Award during Monday's flag raising ceremony. The prestigious award aims to recognize Fernandinos who has outstanding deeds and excelled in various areas.
Application forms are now available at the City Tourism Office or download it from www.cityofsanfernando.gov.ph. Submit nomination form together with the supporting documents (including Birth Certificate), and a half body 4R colored picture (preferably in business attire), in a brown envelope not later than 5:00 pm of October 12, 2018 to the City Tourism Office, or you may submit scanned copy of all documents through e-mail to secretariat.tofa@gmail.com.
Nominees must have been born in the City of San Fernando or at least one of the nominee's parents was a Fernandino, or must be a resident of San Fernando for the past 15 years. Must be of good moral character, must have exceptional personal conduct or exemplary accomplishment, or outstanding achievement in his/ her chosen field that has contributed to the enhancement of the honor and reputation of the Fernandinos, must have documentation or proof of the nominee's outstanding work/s or accomplishment/s and must be nominated by a resident, group of individuals or recognized organization in San Fernando.
Nomination is now open for The Outstanding Fernandino Award in the following category: Religious Service, Environment Care and Preservation, Education, Law, Agriculture, Science and Technology, Social Service, Military and Law Enforcement, Medicine (including Health services/ Allied Medical Profession), Business, Culture and Arts (including Heritage, History), Community Service, Parenthood and Family, Senior Citizens Service, Sports, Media, Youth Service, Government Service (not elected), Entrepreneurship and Person with Disability.