Farmers from the City of San Fernando on Monday received new rice farming machinery from the local government through the initiative of the City Agriculture and Veterinary Office (CAVO).
CAVO officer-in-charge Cristina Sangumay formally turned over four power tillers worth P 600,000 to the village chiefs of San Felipe, Pandaras, Calulut and Del Carmen.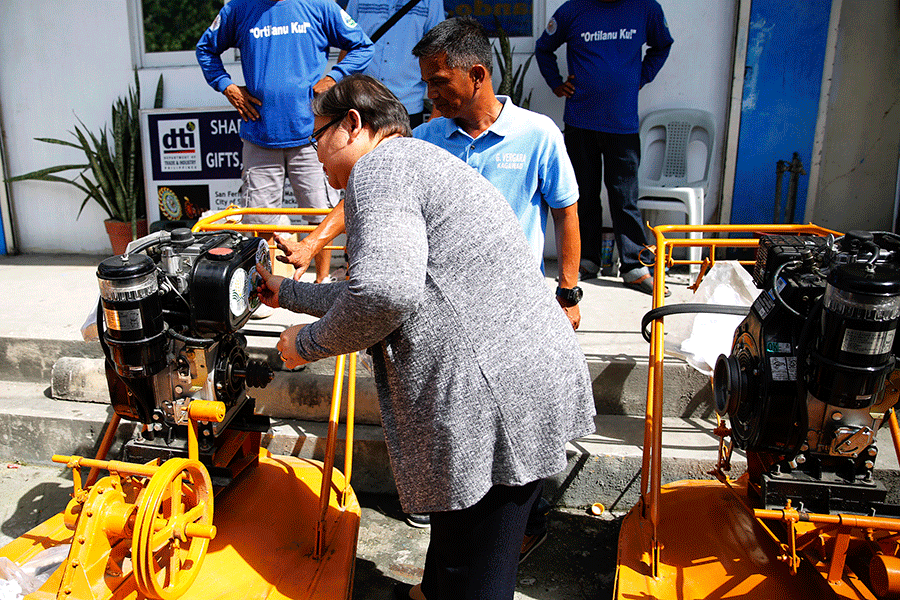 "We give them the full responsibility of safekeeping these pieces of equipment but we encourage them to maximize their use. Pwede rin nilang ipahiram sa ibang kalapit na barangay," Sangumay said.
Meanwhile, a combine harvester amounting to P1.8 million was received by the chairman of the city's Sanduguan Farmers Association.
In an interview, Mayor Edwin 'EdSa' Santiago said the city will continue to provide farmers with modern technologies to boost efficiency while minimizing agricultural labor cost.
"We want to simplify the techniques from farming to harvesting period to allow more production and increase the farmers' income," Santiago added.
The awarding is in line with the farm mechanization project under the 2016 Bottom-up budgeting.