MALOLOS CITY, Bulacan –​ ​For the first time in the history of local journalism here, the provincial office of ​the ​Commission on Elections supervised the election of officer​s​ of the Bulacan Press Club, the oldest media organization in the province, last Friday.
Lawyer Elmo Duque, Provincial Election Supervisor, proclaimed Frederick Silverio of The Manila Times/Centro News, as the president- elect of BPC after garnering 28 votes over the 22 votes of Thony Arcenal of TV 5/Ronda Balita.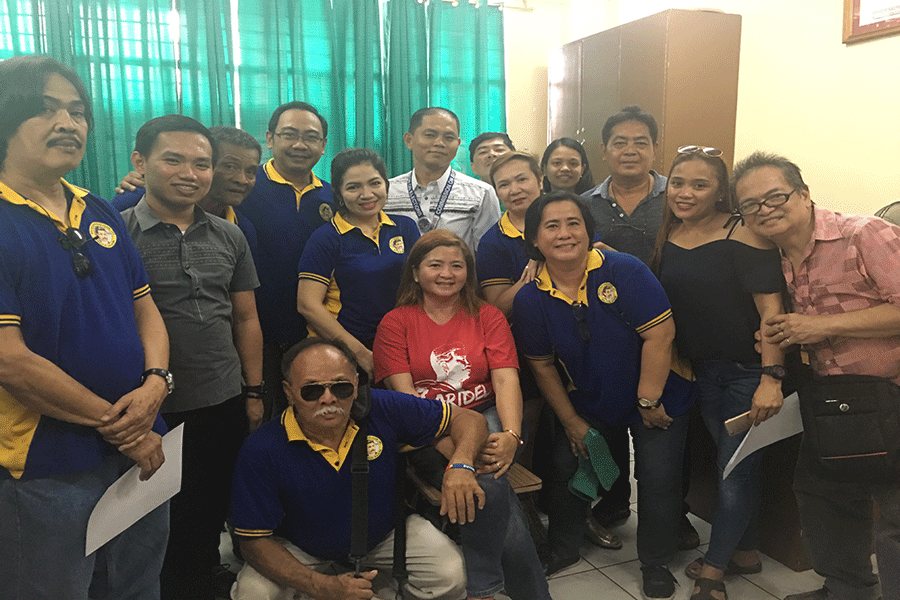 Duque said of the 60 registered voters of BPC, 55 members voted.
Silverio will serve as BPC president from 2017 to 2019.
The Manila Times correspondent and editor-in-chief of Centro News, a weekly newspaper in Bulacan, said he will continue the reforms and good programs initiated by BPC outgoing president Carmela Reyes-Estrope of the Philippine Daily Inquirer/ Bulacan Newscore.
This is the first time the provincial Comelec office supervised the election of a local press organization in the province.
The other winning officers of BPC are Rommel Manahan (Rekta Balita), executive vice president; Jhun Sese (DZRJ), VP for Broadcast; Ram Barcelona (Bulacan Newscore), VP for Print; Corsini Reyes (Bulacan Newscatcher), Secreatary; Jenny Raymundo (Mabuhay), Treasurer and Marcelino "Ato" Gabe (Luzon Times), auditor.
The winning board of directors are Cecilio Galvez (Sakto Balita); Rossette Reyes (Ronda Balita); Eloisa Samonte Silverio (Centro News); Emil Gamos (Philippines News Agency); Vito Moslarez ; Ruben Razon (Centro News) and Sir JC Reyes (Bulacan Newscatcher/Bulacan Newscore). — Emil G. Gamos