The local government of Magalang in Pampanga is eyeing to build a town that is home to capacitated and well-mannered youth.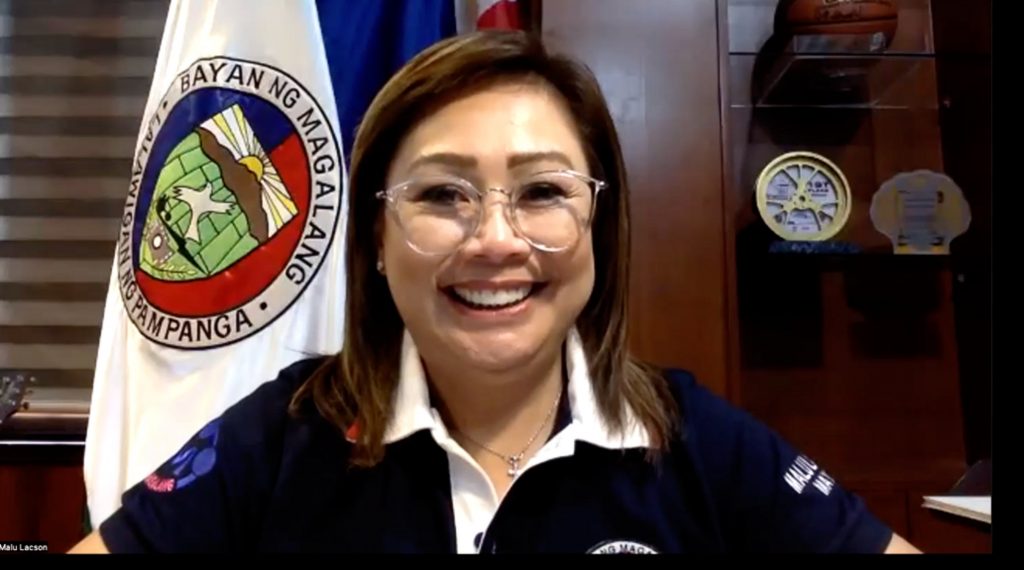 Mayor Maria Lourdes Lacson pressed that she is pushing for a government that believes and listens to the youth, recognizing that they have a vital role to play in nation-building.
"I want to build a strong youth here in Magalang that is free from corruption and free from any untoward behavior because they will be our models in the future," she said.
She added that she is encouraging parents to raise good-mannered children who possess traditional Filipino values so that Magalang will be known as a town of well-mannered and respectful children.
With this, Lacson shared that the local government is in full support of the endeavors of the Sangguniang Kabataan (SK) Federation which is the mover of youth development in the municipality.
"The SK here is given yearly funding from the Mayor's office and it is up to them where to allocate those funds. I am approving those projects that are feasible, viable and sustainable," she stated.
The mayor cited that programs of the SK Federation are not limited to sports alone as they have projects on health, environment, and education that are geared towards the development of every youth in the town.
SK of Barangay San Nicolas 1 was recognized as one of the finalists of the National Search for Outstanding SK Project Awards through their Kayanakan Kontra AMR or Youth Against Antimicrobial Resistance program in August 2021.
Lacson added that with the youth sector occupying the biggest percentage of the town's population, her administration is keen to lead by example by showing the youth that the government itself is doing and speaking what is right.
"What I have seen is that my presence is important. I should be there to explain the programs to the youth because that is the only way to engage them. For as long as the youth is seeing you doing the good things or hearing you speaking the good things, they will see and feel that," she stated.
The local chief executive added that she further engages with the youth sector by attending youth gatherings, meetings or forums which are effective ways of cascading the programs of the government.
She added that she also penetrates church organizations to send aid to their youth such as scholarship grants, and livelihood programs. (MJSC/JLDC-PIA 3)