It is often said that youth are builders of the nation – that they uphold the future with their potential to change the country for the better. We often hear that children and youth play a vital role in teaching, promoting, and sharing a nation's identity, culture, and beliefs; that they can be policy makers, advocates, and leaders – those who can transform the world.
For the Philippines, a country where some young people are deprived of their right to education, how can the youth be mobilized as nation builders? Perhaps, it is always easier said than done.
Data from the 2016 Annual Poverty Indicators Survey conducted by the Philippine Statistics Authority suggested that one in every 10 Filipino children aged 6 to 24 is an out-of-school (OSY) child. This means that the country has about 3.8 million OSYs or about 10 percent of the 39 million children in the said age range.
Based on the survey, the most common reasons among OSYs for not attending school were marriage or family matters with 42.3 percent, high cost of education or financial concerns with 20.2%, and lack of personal interest with 19.7%.
O2: A US-PH shared goal for Filipino OSYs
Luckily, for a country like the Philippines, availing second chance education need not to be cruel and tough – it became easier to be done. Youth are given the platform to be core actors in their own development through a program which serves as a bringer of hope for all OSYs in the different parts of the country – the United States Agency for International Development (USAID) Opportunity 2.0 (O2) program.
O2 is a 1.9-billion-peso program designed to support existing programs and mechanisms for Filipino OSYs that improve their education, employment, and livelihood outcomes by 2025.
Through it, USAID collaborates with local actors to pursue shared goals in uplifting the lives of marginalized youth. This also enables local youth champions to come together and improve local systems for Angeleno OSY so that they may have better opportunities in education, employment, entrepreneurship, and empowerment.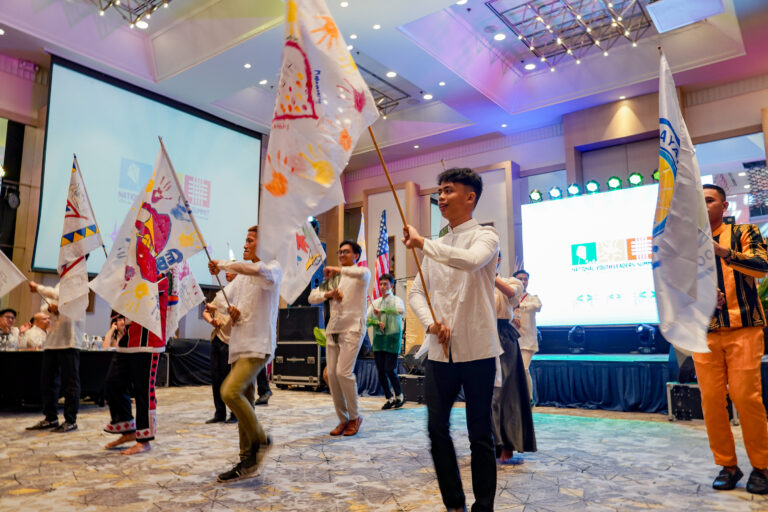 USAID Philippines Office of Education Director Thomas Leblanc underscored that for more than 60 years, the US and the Philippines have long been cooperating towards shared goals including building strong second chance education systems that work with the unique circumstances of the OSY.
"We know that to truly foster sustainable growth, all of us must be included, including all youth. USAID firmly believes that young people are more than capable of leading their own developments," he said.
The five-year program is implemented by US-based Education Development Center (EDC) in collaboration with Accenture, Philippine Business for Education, Catholic Relief Services, Voluntary Service Overseas, and SEAMEO INNOTECH.
In figures, the program has engaged 33,257 OSYs through different streams of initiatives such as the Alternative Learning System, Technical Education and Skills Development Authority (TESDA) Online Program, and Local Service Providers, as of February 2023.
O2: A stronger second-chance education for OSYs
A program like USAID O2 serves as a beacon of optimism for all Filipino OSYs. For many youth beneficiaries, the program is a testament of having faith with fate. O2 enabled them to begin dreaming, and weave and achieve those dreams.
The program aims to make second-chance education systems stronger for Filipino out-of-school-youth for them to be work and business-ready, and improve the environment for positive youth development in communities.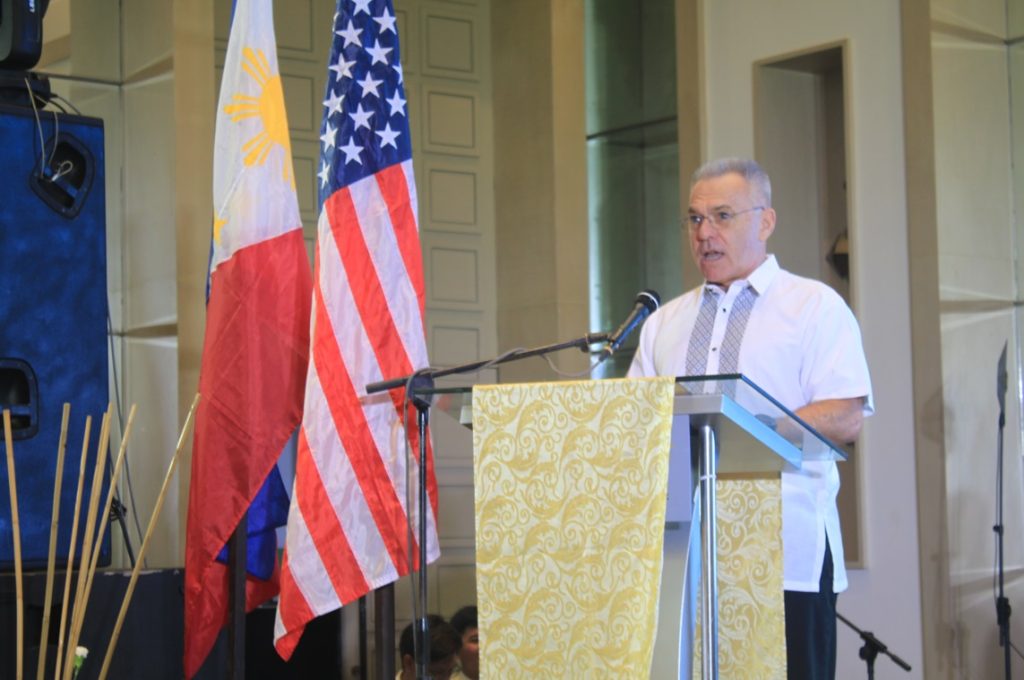 USAID Opportunity 2.0 Interim Chief of Party Nancy Wallace shared that the project aims to support 180,000 OSYs across the Philippines.
"The program is designed to work with the ALS program, or TESDA Program, and they have leadership skills of life skills or 21st century skills. The youth can use these programs to give them the critical thinking, and the communication skills they need in problem solving to be successful in whatever they want to do," she stated.
O2 provided 29,533 OSYs with Soft and Life Skills content into existing education and training curricula in the country in collaboration with the Department of Education, TESDA, Department of Trade and Industry (DTI), and other community-based service providers, as of February this year.
Also, it has engaged 1,011 private sector to facilitate upskilled youth to new jobs, further training, or additional support in business start-ups as mentors, speakers, or work immersion hosts.
YDAs: Creating an enabling environment for youth leaders
The USAID O2 program also has a Youth Development Alliance (YDA) component which brings together an enabling environment for the Filipino OSYs. Alliances were already formed in 15 cities around the country.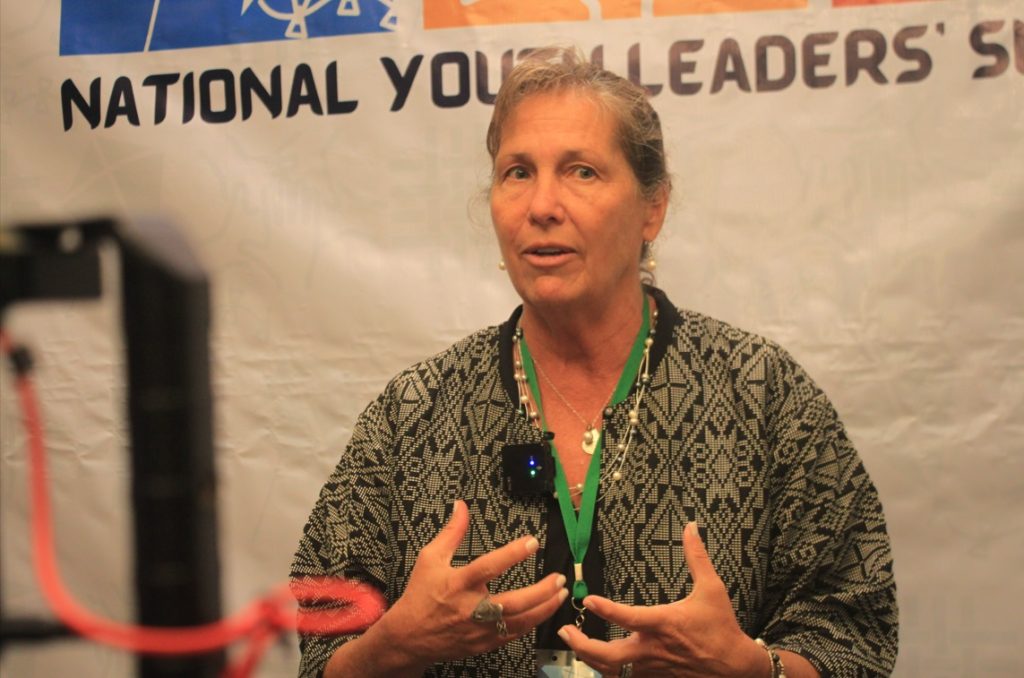 These are divided into three hubs namely the National Capital Region Hub which include Angeles City, Valenzuela City, Quezon City, Pasig City, and Legazpi City; the Cebu Hub which include Cebu City, Tagbilaran City, IloIlo City, Zamboanga City, and Isabela City; and Davao Hub which include Cagayan De Oro, Iligan City, Davao City, General Santos City, and Cotabato City.
Wallace emphasized that the entire community works with OSYs, and now that they have become successful and outstanding youth, they can identify how to contribute to the community, volunteer, get jobs, or start their own business.
"We also have youth networks that we started where they could come together and continue to support each other. These [networks] also serve as platforms to work together to continue to support the OSYs," she added.
With more than 800 YDA members and partners trained in positive youth development, the group also serves as a safe space for marginalized youth to develop as leaders and contribute to making their communities better.
National Youth Leaders' Summit 2023: Championing Youth Leaders
In line with the celebration of the National Youth Day, USAID organized a National Youth Leaders' Summit 2023. Said event gathered 200 former OSYs who are now youth leaders from its 15 partner provinces in Clark Freeport Zone on August 23-25.
Leblanc highlighted that the summit is a testament of what the youth can accomplish, despite critical circumstances, when given the right kind of help they need to succeed.
"These [YDAs] allowed local actors to collaborate on programs with and for the youth. The partner cities are now more youth-inclusive with plans and policies more responsive to the unique conditions and capacities of marginalized young people in communities," he pressed.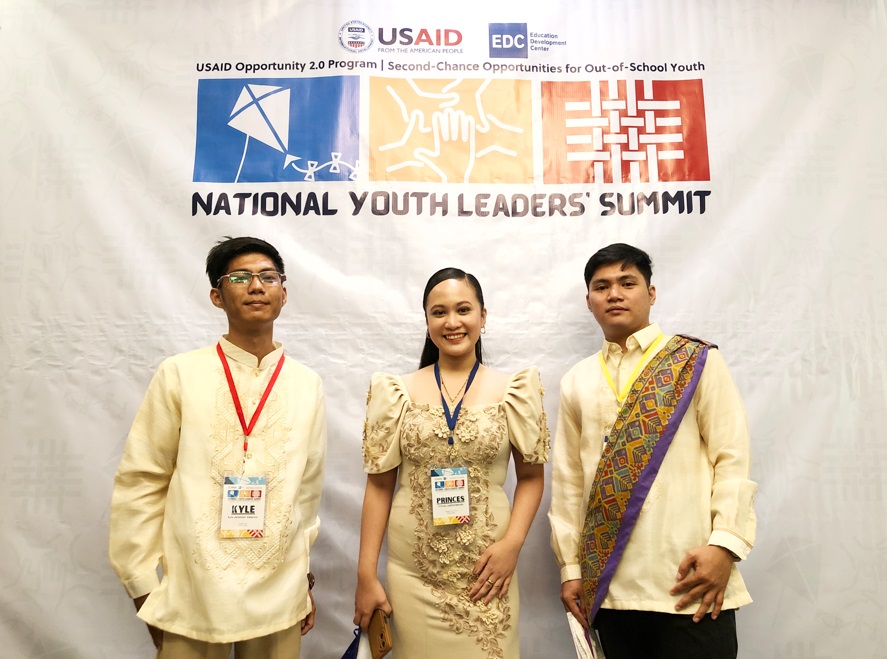 He added that the YDAs have become spaces for youth to develop as leaders and contribute to making communities better.
According to USAID, 318 youth alliances were formed in 15 cities with members trained of Positive Youth Development equipped with tools enabling them to craft and implement plans and programs with and for the vulnerable youth, as of February 2023.
About 5,784 of their members have also been mobilized in youth volunteerism.
Youth Leaders and their Successes Through USAID O2
For youth beneficiaries, the USAID O2 is a whole-of-society approach towards the fulfillment of their ambitions. The program did not only give them second-chance education chances, but also provided them employment opportunities.
Further, it has provided them the voice to speak up for their calls, and to stand up for the sake of their peers as youth leaders. Formerly OSYs, O2 beneficiaries are now advocates and mobilizers. They are now crafting programs for young people, pushing for their own advocacies, and motivating their fellow OSYs.
Cristian Gumalo from Zamboanga City shared that he was at the lowest point of his life in 2020. He was an OSY, and struggling to find a job as it was the peak of the COVID-19 pandemic.
In that same year, he joined a COVID-19 response training from USAID 02, through the initiative of a local non-government organization in his city.
After the three-month training, he was hired in the Department of Labor and Employment under the Government Internship Program for six months.
At present, he is employed as a youth development worker in Zamboanga City and a local mobilizer in Zamboanga Del Sur to promote the same NGO who helped him in joining the training.
Gumalo admitted that in the past, he was a very shy and timid kid who always had self-doubt, and it is through the O2 that he was able to hone his communication skills – something that he thought he'd never do before.
"Whoever people I meet, I always tell them that there is always an opportunity, and this is through the Opportunity 2.0 project. To our OSYs, we all have the choice, and through O2, we can have a chance," he further said.
Meanwhile, for Princes Justine Baculio from Cagayan De Oro, the O2 program embedded in her one life lesson: those things that you thought are impossible can be possible through hard work.
After graduating under the Alternative Learning System in 2021, she became one of the beneficiaries of the USAID Be Your Own Boss entrepreneurship program. She was trained on building and managing businesses.
She was also trained under the Work Readiness Program, a training for employment circling on how to pass interviews, and how to be functionable employees.
She continued harnessing her skills by joining in about 13 seminars from various agencies such as DTI, Department of Science and Technology, and Department of Environment and Natural Resources where she met people who had given her ample knowledge about business and employment.
At present, Baculio is a youth leader in the Kaya Na! Davao Hub organization. She was also able to put up a rice toppings business. She also pursued higher education, as she is currently taking up Bachelor of Science in Business Administration major in Human Resources Management.
She said that all her successes are because of all trainings she learned with USAID.
"The lesson that I want to share with everyone is that don't be afraid to try things… I hope that everyone tries. If we are able to do it, you will also be able to do it," she further stated.
Another young person who changed his life through hard work is Kyle Dela Cruz from Angeles City. He was a beneficiary of the USAID Be Your Own Boss entrepreneurship program, and the work-based learning program.
He also joined the Young Entrepreneurship Program (YEP!), a program of the DTI that aims to help young Filipinos develop their entrepreneurial skills by offering them a comprehensive package of interventions.
With the help of YEP!, he was able to establish a dessert business. Through the DTI, he now participates in various trade fairs conducted around the province.
Dela Cruz emphasized that he felt the help of the government throughout his journey. He said he even sheds tears at moments when he looks back on what kind of a person he was before USAID O2 knocked into his doors.
"I am very touched because in the past, I was just a delinquent kid, reckless, addicted to computer games. Someone who doesn't have a dream," he shared.
He said that he is elated because through the trainings provided to him by various stakeholders, he started to pick up the pieces to improve the quality of his life.
"Like what they said, USAID Opportunity 2.0 or second chance program. This means that all things deserve a second chance," he ended.
According to USAID, the O2 program has fostered more than 1,405 OSYs to be leaders in their communities and serve as the voice of the out-of-school in city planning and programming. They took part in crafting at least 17 new policies in their cities that ensure youth participation in decision-making and implementation.
Through these youth-inclusive policies, youth leaders have mobilized over 3,000 more OSYs to volunteer in clean-up drives, tree planting activities, disaster response relief provisions, health information campaigns, and digital learning that contribute to community development.
It is often a word of the mouth that poverty is not a hindrance to education. In reality, this is just romanticizing poverty. The lack of money or material possessions, and the limited access to basic needs greatly affect a person's status in the society. In the real world, poverty hampers a person's opportunity to education as families choose to have food on their plates, rather than sending their children to school.
Luckily, for OSYs like Gumalo, Baculio, and Dela Cruz, there is a program like the USAID O2 which opened doors for their new life opportunities. The program, working together with national government agencies, local government units, private sector, and non-government organizations, has proven that a whole-of-society approach is vital to provide the OSYs greater life chances. Indeed, all children deserve access to quality education and life-long learning, no matter their status in life.