CLARK FREEPORT ZONE — The 11th ASEAN Defense Ministers' Meeting (ADMM) opened today with focus on terrorism and violent extremism.
"Terrorism and violent extremism remain as challenges in South East Asia. Thus this ADMM will focus on the progress of defense cooperation including the formulation of new initiatives," Philippine Defense Secretary Delfin Lorenzana said.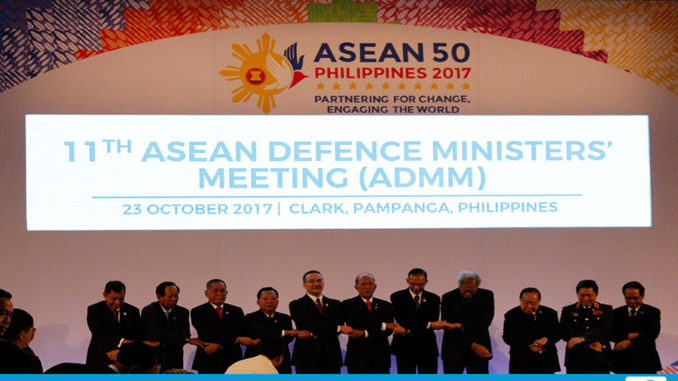 "Our meeting is an indicator of a robust state of defense cooperation among ASEAN-member states," Lorenzana added.
Established in 2006, ADMM is the highest defense consultative and cooperative mechanism in the ASEAN.
It aims to promote mutual trust and confidence through greater understanding of defense and security challenges, as well as enhancement of transparency and openness among the 10 ASEAN member-states namely Brunei Darussalam, Cambodia, Indonesia, Lao PDR, Malaysia, Myanmar, the Philippines, Singapore, Thailand and Viet Nam.
Meanwhile, ADMM-Plus is a platform for ASEAN Defense Ministers to engage their counterparts from the Plus countries namely Australia, China, India, Japan, New Zealand, Republic of Korea, Russia and Unites States.
With the establishment of the ADMM-Plus in 2010, the ADMM-Plus Experts' Working Groups on humanitarian assistance and disaster response, maritime security, counter-terrorism, military medicine, peacekeeping operations, humanitarian mine action (demining) and cybersecurity were organized to promote practical cooperation that would enhance the ADMM-Plus members' defense and military interoperability and capability. (CLJD/SFV-PIA 3)