ANGELES CITY – Mayor Carmelo 'Pogi' Lazatin Jr. ordered the stoppage of operations of two KTV bars in Friendship Highway, Brgy. Anunas here for violations.
The bars were identified as Royal Club 9 KTV and Mool Noblesses Holdings Inc. KTV, business permits of which were not presented and eventually revoked. At least 54 business establishments were inspected on Monday, August 19, 2019.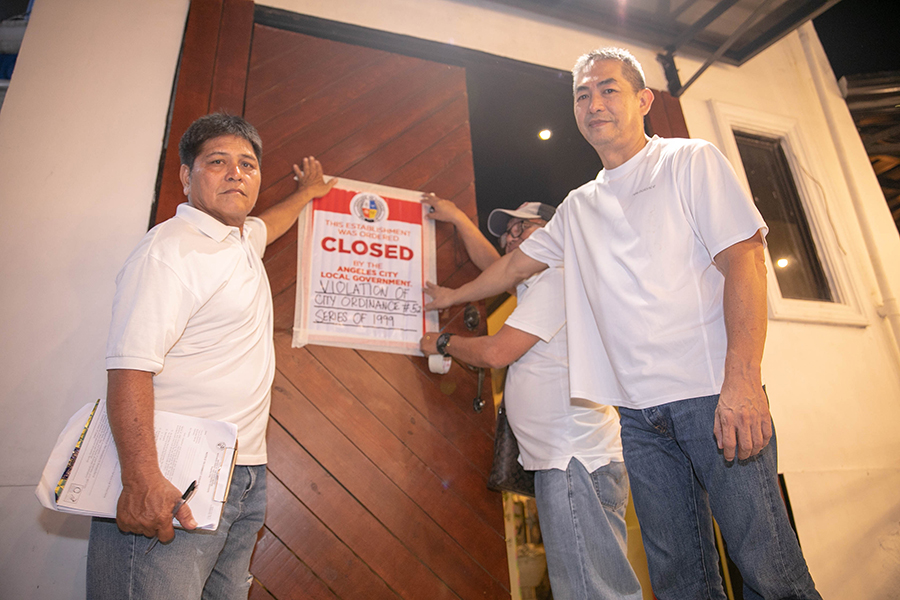 While both have sanitation problems, Royal Club 9 KTV violated the Zoning Ordinance and fire precautionary measures, and Mool Noblesses Holdings Inc., KTV has other violations.
According to the report of BPLD, majority of the establishments were given until Aug. 22 to comply with the Zoning ordinance on clearing sidewalks, specifically their signages.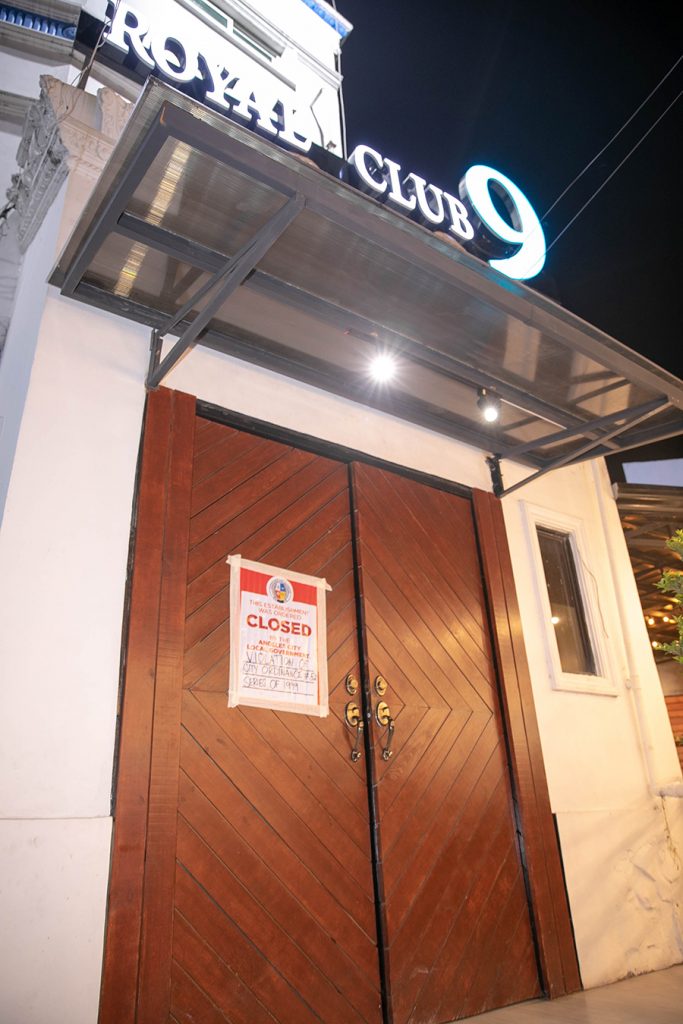 Furthermore, Henry's Liquor House was given final notice and Red Devil's Fitness Center, MaxPer Roadies Corp., were recommended for closure.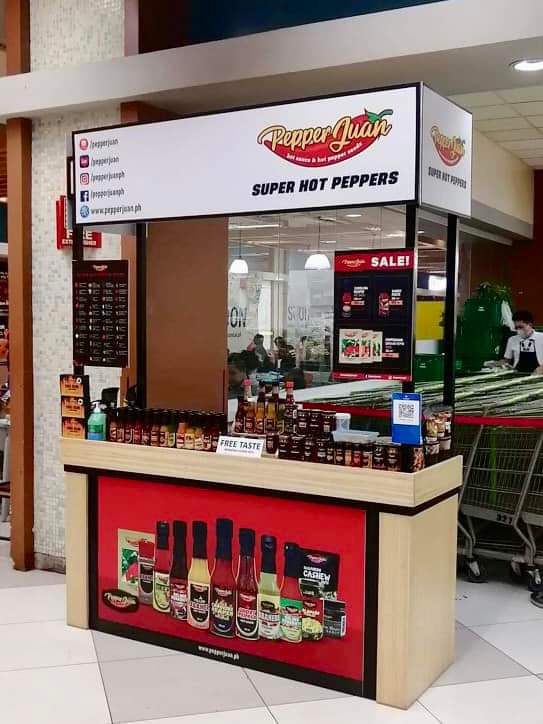 In addition, some businesses like Yu Ganne Restaurant, Apu by Caviar, Magic Stone Massage, Healsteam Massage, Hwang Ve Spa, Mihana, ABC Lucy Lucky Restobar, HanGuk Massage, Steak Sally, Project Grill, Lei Angela Milktea House, 4N Game Hub/Salon, Poplings Grill Steak, Kuya IJ Tapsilogan were reprimanded due to lack of health certificates of workers, sanitary and business permits, bidet, grease trap, and service NC II.
The Angeles City Government asked them to fix their internal and external issues within 3-4 days upon receipt of the notice. –Photos by Deng Pangilinan