CITY OF SAN FERNANDO, Pampanga – Another set of students from the coastal barangays of Pampanga province received educational aid from the provincial government in ceremonies held on Friday, July 28.
Governor Dennis 'Delta' Pineda led the distribution of cash assistance to 330 students from the towns of Macabebe and Masantal .
In his speech, the governor emphasized the importance of prioritizing education.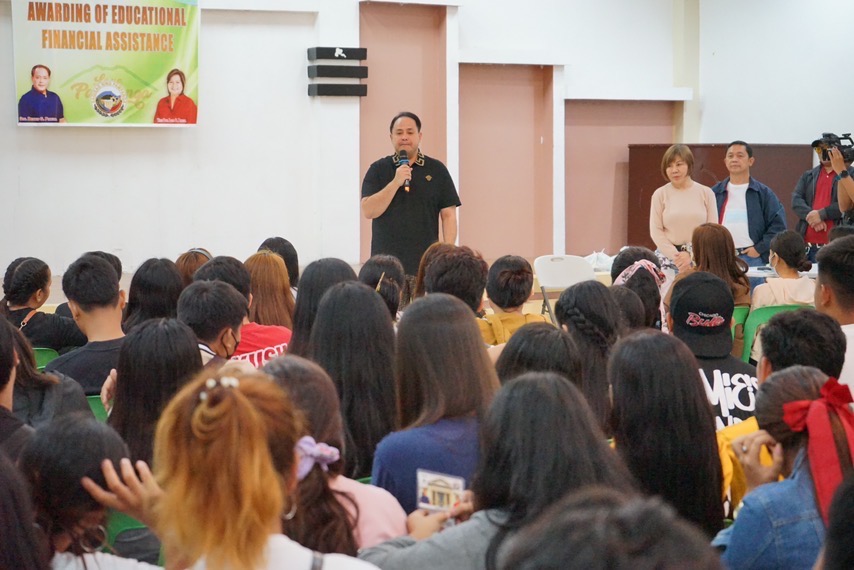 He encouraged the students to seize every opportunity for growth and learning.
"Nak, panikwanan yung ayari ing pamagaral yu balu yu naman nung makananu kasakit ing biye king coastal. Alang impusibli potang meyari kayu, ing obra na mismu ing lumapit kekayu," he said.
He also acknowledged the Sangguniang Panlalawigan, headed by Vice Governor Lilia "Nanay" Pineda, for being instrumental in realizing and sustaining the various programs of his administration.
"Pasalamatan tala ding Board Members yu, ri Nanay a pane mamyeng budget para kareng program tamu kalupa na nini," he added.
Each beneficiary received checks worth P4,000 and food packs.
Additionally, 202 students from Sasmuan and Lubao's coastal barangays received the same assistance last week.
To date, 532 students from Pampanga's coastal barangays received educational support through the Educational Financial Assistance Program (EFAP) of the provincial government.