CLARK FREEPORT— Luenthai International Group Phils. Inc., the largest apparel manufacturer inside this Freeport, has recently hosted the 3rd Luenthai Cup Football event for the benefit of the street children program of the Tuloy Foundation.
Some 116 teams joined the two-day competition here, said chief of staff of Luenthai Clark Chit Manlapaz.
The football cup was held on Sept. 23 and 24 here as part of the company's I.Serve.I.Give.Back initiative, a corporate social responsibility program of the largest apparel manufacturing firm here.
The Kapampangan priest Fr. Marciano 'Rocky' Evangelista joins Luenthai's President Frank Sauceda (left) and Clark Development Corporation Vice President Ramsey Ocampo for Security Services during the opening of the 3rd Luenthai Cup held at the Parade Ground inside Clark over the weekend.
The football school aims to teach less fortunate children within the community, and dependents of its employees, through social and personal development through sports. The football event aims to maximize the character building potential of the sport through focus and discipline and creating better citizens through football.
CDC President-CEO Noel F. Manakil congratulated the organizers of the two-day football event in Clark and hoped that more meaningful event, such as the Luenthai Cup, will be held inside Clark to help give home to street children.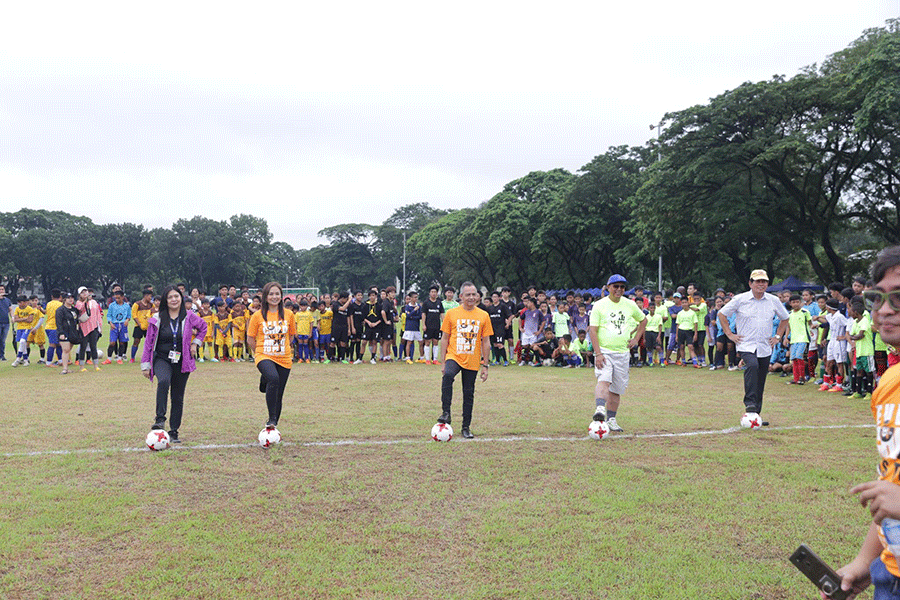 The annual football event started out with more than 40 kids in its summer program. Kids from LT-Verte, Philippine Air Force and CDC dependents, had their first taste of football from the Luenthai Football School in 2014.
In the summer program of 2015, two of the original 40-plus kids went on to be trainers of their younger brothers and sisters in the program, as apprentice coaches. Robert Alvior, Jr. and Kim Ladines both got full scholarships from Arellano University under their football program.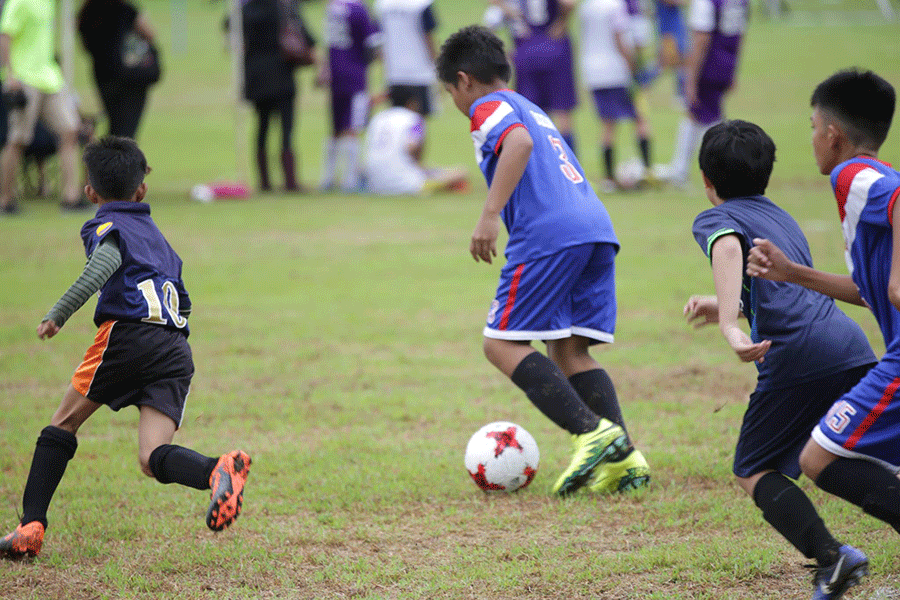 Up to now, they drop by the training sessions just to get help in coaching the younger players. With the success of the football program in Clark, the Luenthai Football School decided to take a step further in promoting football outside of Clark.
In 2014 The Luen Thai Football School reached out its helping hand to Tuloy sa Don Bosco in Alabang, adopting the foundation's football program by renovating the existing field, providing coaches, uniforms, shoes and equipment for the Tuloy kids.
With the success of the Tuloy sa Don Bosco adoption, the school then reached out to kids closer to home.
The event last weekend featured 116 teams from across Pampanga, Luzon and Metro Manila with over a thousand football players, enthusiasts, friends and family members gracing the event.
All proceeds of the tournament will be donated to Tuloy Bahay Bata.
The Tuloy Foundation was founded in 1993 by Evangelista. It is committed to the cause of poor, abandoned and homeless children.