From the newsroom to the courtroom, Atty. Marlyds Estardo Teodoro, is always a breath of fresh air.
Atty. Teodoro's leap from journalism to the legal world is not an easy walk in the park as she recalls "crying while studying" in the four corners of her room." She says "will and resilience" helped her to become a lawyer. As a former reporter of GMA7 and ABC5, she covered memorable events such as the first Filipino to die by lethal injection Leo Echagaray on February 5, 1999; the Asian Spirit Flight 100 crash in Nueva Vizcaya on December 7, 1999; and the Cherry Hills Subdivision landslide in Antipolo, Rizal on August 2, 1999. iOrbitNews Editor Arnel San Pedro had a conversation with the young lawyer. Excerpts from the interview.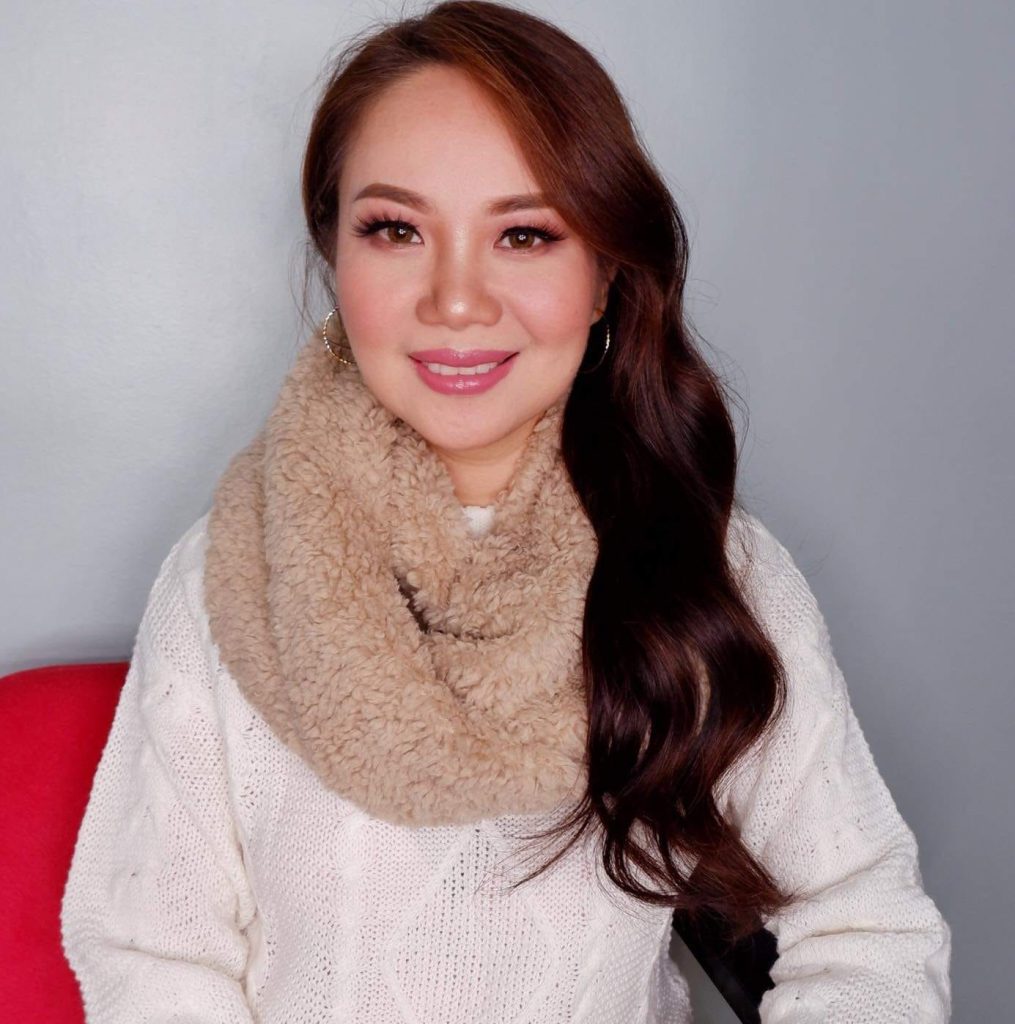 How long have you been working in the legal profession?
Thank God Arnel I just celebrated my 18th year anniversary in the legal profession last May 5. And I hope to stay here for as long as God wants me to. In 2004, I graduated at the University of Santo Tomas Faculty of Civil Law and then on worked at the Public Information Office of the Supreme Court as Judicial Staff Officer V. When the bar results was released in 2005, I transferred to the Philippine Judicial Academy (PHILJA) also in the Supreme Court as PHILJA Attorney III. I also worked at the Office of the Clerk of Court, Regional Trial Court in the City of San Fernando, Pampanga as Clerk of Court VI in 2006, and in the Department of Justice, Office of the Provincial Prosecutor in Pampanga in 2009 to present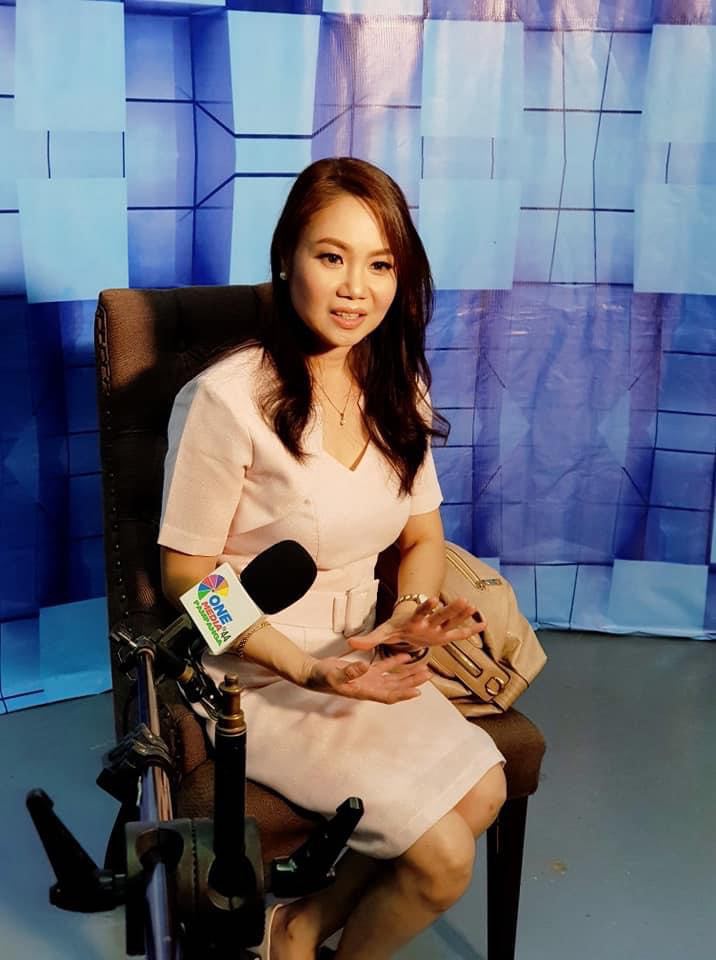 Can you tell our readers about the daily grind at the courtroom?
One of my tasks as a public prosecutor is to appear before the court to litigate and prosecute cases. I'm very happy to say Arnel that until now, I'm still very thrilled and excited to go to court every day! It's always an opportunity and a challenge for me to help people in their quest for justice.
How is it to work in the legal profession? Was it exciting or extremely draining with all the backlogs in various courts?
I find it very fulfilling to work in the legal profession Arnel. Every appearance in court is a new experience for me. So the backlogs in various courts don't bother me at all.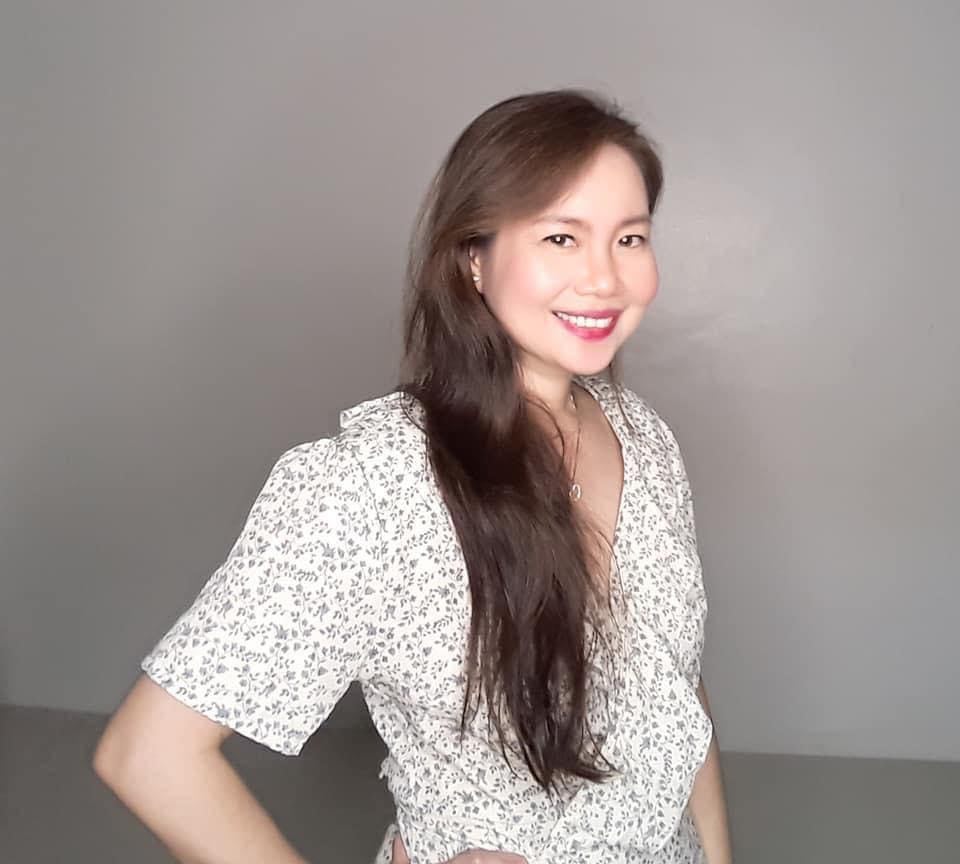 Do you believe in the saying that justice delayed is justice denied?
No, Arnel. Reasonable delays in the conduct of trial in court shouldn't be regarded by the litigant as something that justice will be denied to him. Unless there has been a trial and final conviction, justice is not denied to the litigant.
As a mother of two, how do you balance work and family?
I do things one at a time. I have a flexi time with my work and children. Though I always prioritize them. I am always present and available to them. I bond with them whenever I drive them to school or pick them up. I also watch movies with them every weekend. And I sing and play music with them.
How do you discipline your children?
In reality, there are no hard and fast rules in parenting Arnel. But I train them by setting myself as an example. Like if I want them to study hard, I'll show them that I am also conscientious in my work as a lawyer. By being consistent with what I say and do, my children will likewise learn the habit of discipline and self-control.
How will you describe yourself as a mother?
I am who I am Arnel, a loving, caring, doting, and a very supportive mother. I really get involved in the lives of my children. I talk to them most of the time and I act as a friend to both of them.
You are known as "The Singing Prosecutor," if you are a song, what song it would be?
"One Moment In Time" which was popularized by Whitney Houston. The song inspires me to be the best of what I am. It inspires me to live everyday as if it were my last. It reminds me how precious and beautiful life really is. And therefore I shouldn't postpone the things that I want to do. Life is too short to waste time on trivial things. Aim for the big ones and dedicate them to God.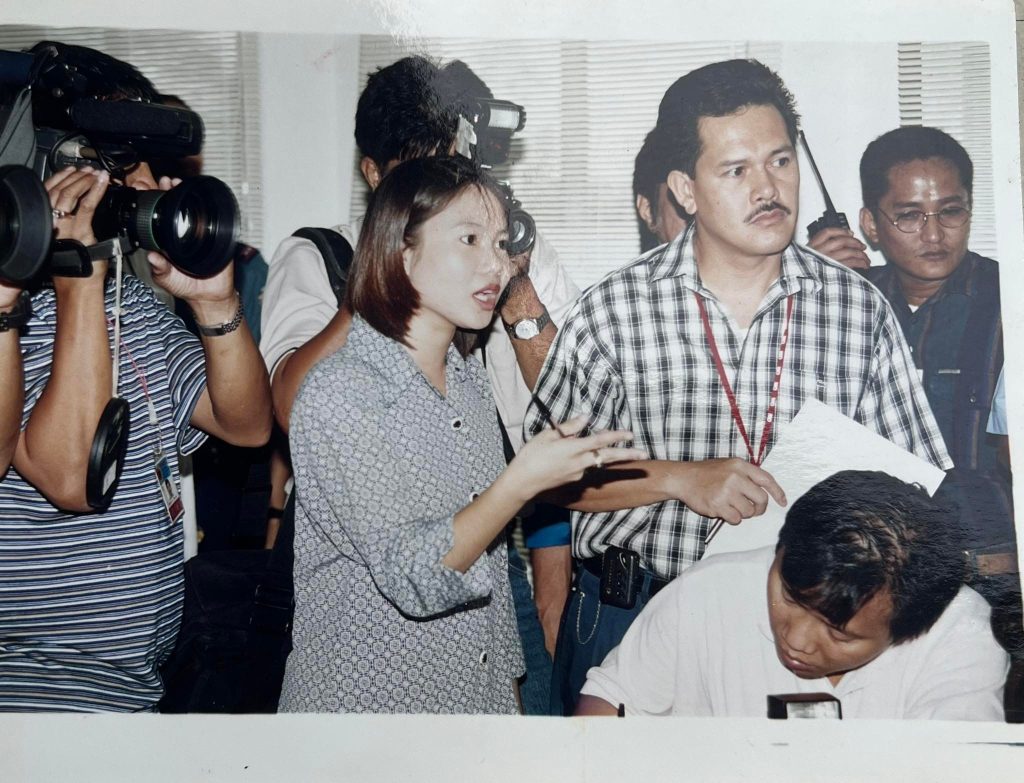 You were a reporter before, what made you decide to leave journalism for the legal profession?
We should take an opportunity when it comes because opportunity only knocks once, it will not come again. I am grateful that I seized the opportunity to study law when it was offered to me by my foster parents Bernardo and Daisy Barcelona in the year 2000. Besides, I always dreamed of serving and helping others.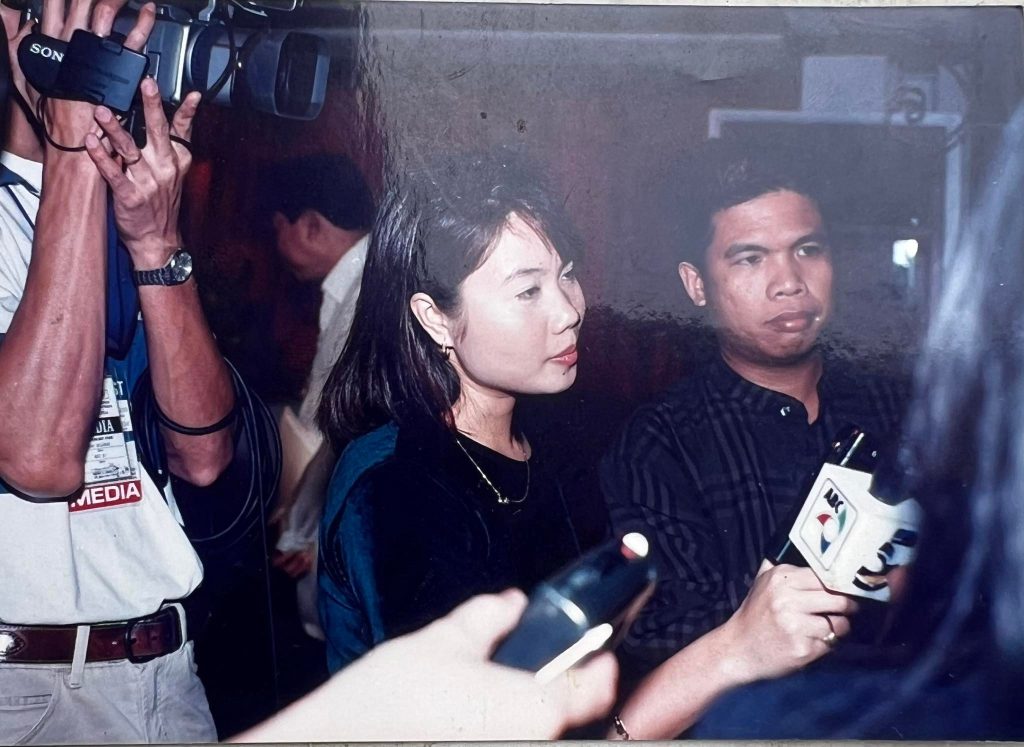 What is your memorable coverage as a reporter?
When I covered the first Filipino to die by lethal injection Leo Echagaray on February 5, 1999. It was memorable because the story was of national concern. I had the opportunity to interview personalities who are for and against death penalty; When I covered the Asian Spirit Flight 100 that crashed into Nueva Vizcaya on Dec. 7, 1999; That was memorable because it was my first time to ride a helicopter; The Cherry Hills Subdivision landslide in Antipolo, Rizal on August 2, 1999. It was memorable because I felt the sufferings of the families and relatives who survived from the massive landslide.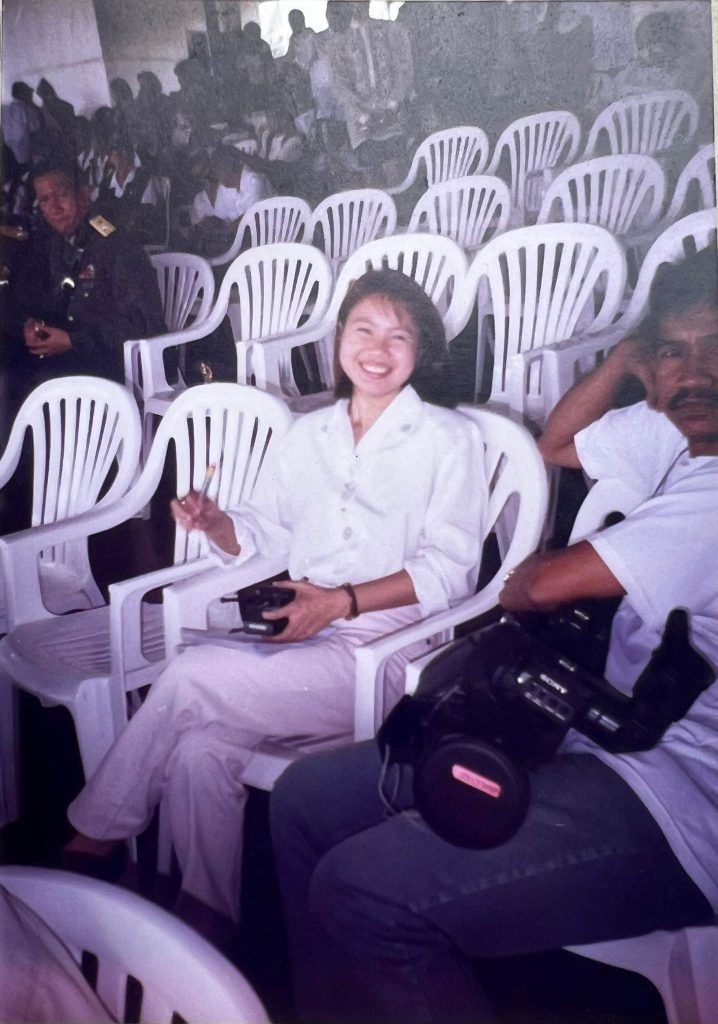 What advise can you share to the youth who wish to become lawyers like you?
Law school is hard and difficult. You will certainly experience crying while studying within the four corners of your room. But there is no substitute for preparation. Your will and resilience will definitely help you become a lawyer. And once you are one of us, be an inspiration to others. Always be the change you want to see the world.
What is your favorite Kapampangan food? And if you cook, what mostly do you prepare for your children?
I love Sisig as Kapampangan food. I prepare Kapampangan food and Illonggo food for my children. And my children love my Italian Pasta Recipe that was passed down by my late mom, Daisy Barcelona.
As an Ilonga, what are you missing most in Iloilo?
The smiles of the Ilonggos. I miss my family, relatives, friends, and classmates in Iloilo. My alma mater Colegio de las Hijas De Jesus and St. Paul College of Iloilo. The beaches and the Jaro Cathedral church. I miss my fellow singers of Hiligaynon records. I miss the seafoods,, batchoy, pancit molo, steamed oysters, and chicken inasal.