CLARK FREEPORT – Some 600 Aeta kids from different primary schools in Barangay Sapang Bato in Angeles City have been treated to a five-star hotel experience as part of the special pre-Christmas program of the Midori Hotel and Casino "Angel's Dream" project.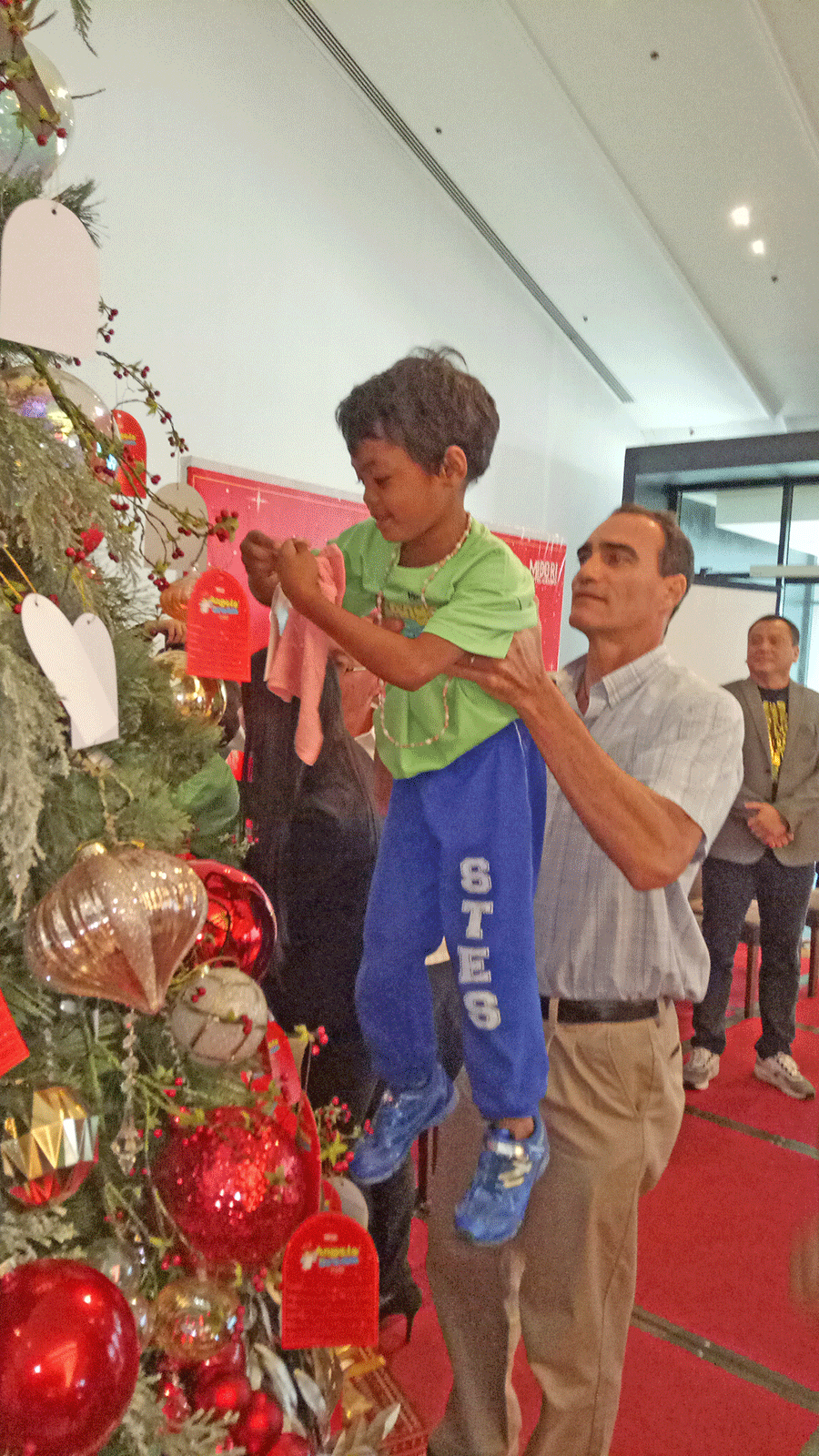 The school children were given a small card where they wrote down their list of Christmas wish and put it on Christmas tree placed at the lobby of the hotel.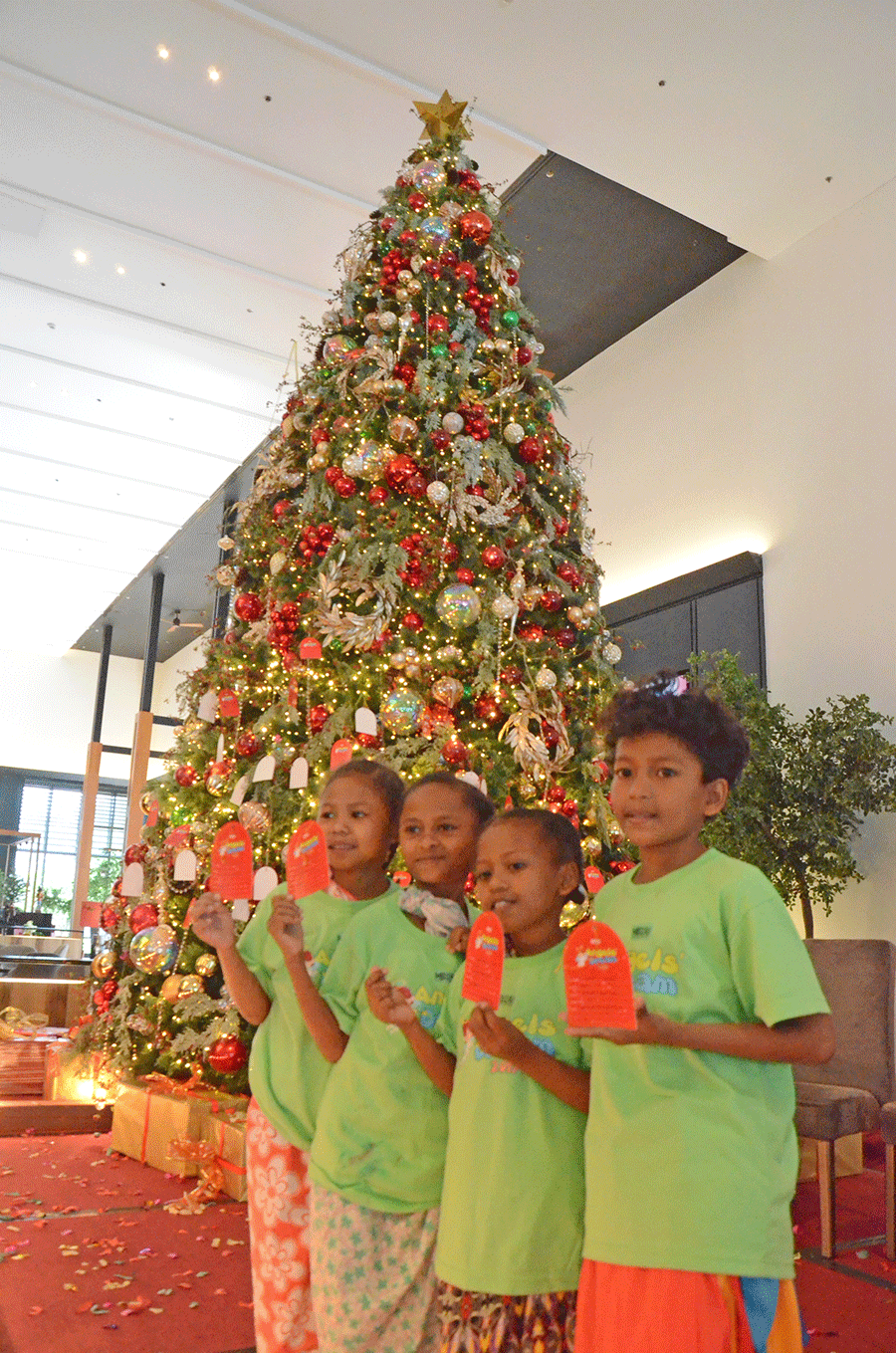 "The kids wish would come true on December 15 where Midori management team will lead in the gift-giving event," Darlene Achumbre, of Midori's marketing department.
Achumbre said most of the kids wish includes new clothes including shoes, toys, foods and school supplies. "Small things that would make them smile for the Christmas season."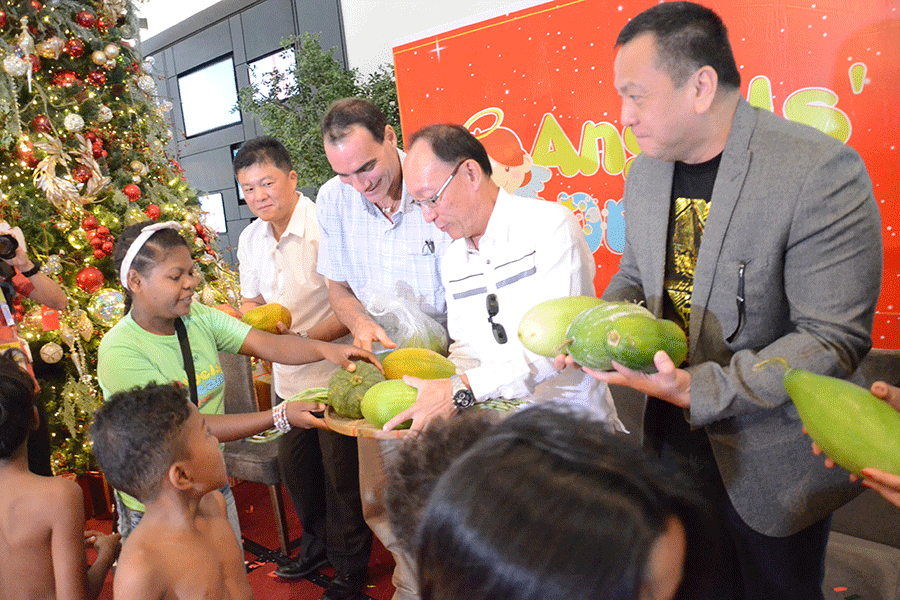 Aeta kids performed cultural dance number to delight of audience mostly local and foreign guests and hotel staff.
Emmanuel Aure, general manager of Midori Casino, shared his time by story-telling about the meaning of Christmas tree.
"Christmas tree is like an arrow pointing to heaven so that your wish will reach be granted once it reach in heaven," said Aure.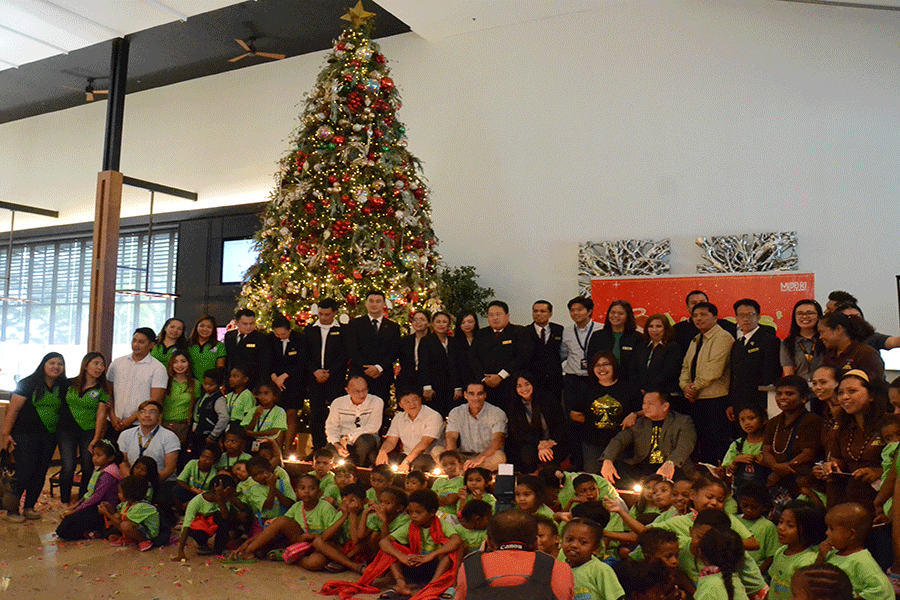 Aure told his Aeta audience that the star on top of the Christmas tree served as guide of the Three Kings – Melchor, Gaspar and Baltazar.
Achumbre said Aeta kids were served sumptuous lunch at the Midori fine dining restaurant shortly after the program.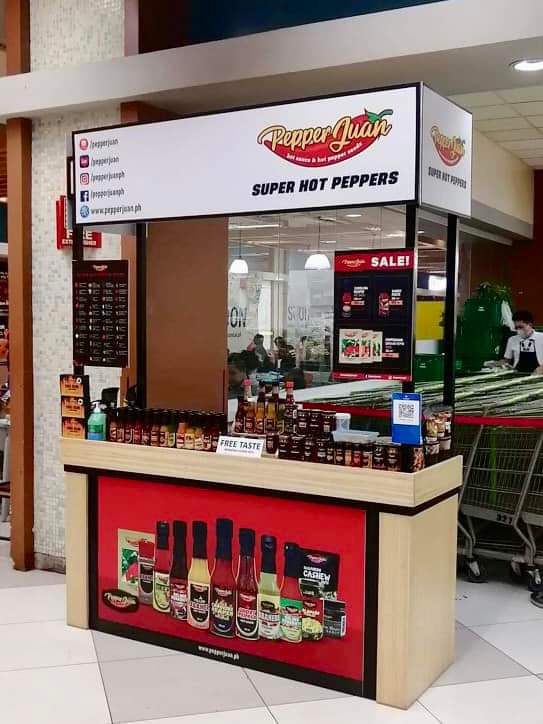 In return, Aeta children offered farm-fresh vegetables and fruits to Midori Hotel and Casino management team.
Vic Chan, general manager of the Midori Hotel, vowed to continue "Angel Dream" project next year and beyond.
"From 600 beneficiaries, we're going to make it to 800 next year," said Chan. –Photo by Jess Malabanan & JP Manalang