10
MARIVELES, Bataan – The Authority of the Freeport Area of Bataan (AFAB) on Tuesday denied what was earlier reported on social media by irked netizens about the alleged arrival of 300 Chinese workers passing thru what they called the "backdoor of the Freeport."
"Last week, the AFAB received reports on 𝘢𝘭𝘭𝘦𝘨𝘢𝘵𝘪𝘰𝘯𝘴 𝘰𝘧 𝘶𝘯𝘤𝘰𝘯𝘵𝘳𝘰𝘭𝘭𝘦𝘥 𝘧𝘰𝘳𝘦𝘪𝘨𝘯 𝘷𝘦𝘴𝘴𝘦𝘭𝘴 𝘥𝘰𝘤𝘬𝘪𝘯𝘨 𝘢𝘯𝘥 𝘶𝘯𝘭𝘰𝘢𝘥𝘪𝘯𝘨 𝘢𝘵 𝘭𝘦𝘢𝘴𝘵 300 𝘶𝘯𝘥𝘰𝘤𝘶𝘮𝘦𝘯𝘵𝘦𝘥 𝘊𝘩𝘪𝘯𝘦𝘴𝘦 𝘪𝘯 𝘔𝘢𝘳𝘪𝘷𝘦𝘭𝘦𝘴," AFAB Administrator Emmanuel Pineda told newsmen in a a statement.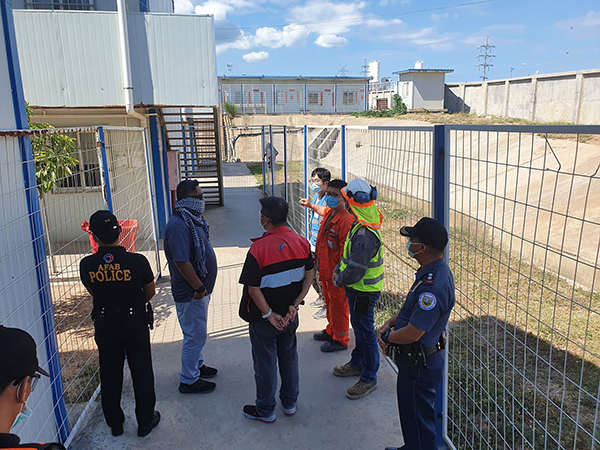 Pineda added that to investigate and verify, the AFAB-Incident Management Team (AFAB-IMT) and the Philippine National Police (PNP) jointly conducted an unannounced inspection of GNPower Mariveles Coal Plant Ltd. Co. (GMCP) on 24 March 2020.
The following facts were reported by GN Power Mariveles Coal Plant Community Relations Officer Robert Racelis:

• Only 15 Chinese individuals arrived from Thailand before the declaration of the General Community Quarantine in Manila on 15 March 2020.

• The 15 Chinese individuals from Thailand are currently under quarantine at the second floor of the emergency/quarantine facility for Person Under Monitoring (PUM) within the GMPC compound since their arrival.

• The 15 Chinese individuals are all documented and their arrival was coordinated with the Bureau of Immigration (BI).

• The alleged foreign vessels are all legally docking to unload coal while prohibiting its crew to get off the vessel.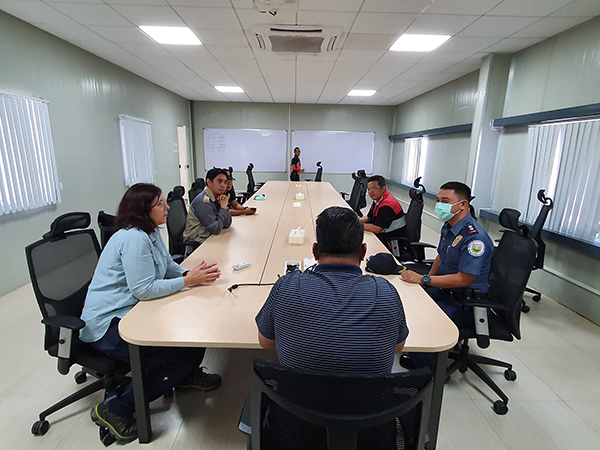 Nevertheless, Pineda further added, the AFAB has requested the assistance of the Philippine Coast Guard "to further intensify their patrolling of the FAB's coastal areas and the PNP to have heightened presence in the areas around the GMCP facility in order to assist the AFAB in ensuring the prevention of any illegal entry of both local and foreign nationals."
"We urge the public to be more vigilant on anything posted on social media that have no official or authorized sources and to avoid circulating fake news that might result to panic among the FAB community. The AFAB shall always aim to protect the FAB and its communities against malicious and illegal undertakings," Pineda reiterated.
For safety or security concerns within the FAB, Pineda urged the public to "please direct concerns to AFAB-Public Safety and Security Department (AFAB-PSSD) through 0917-580-1896."