Some 20,000 food packs had been provided to families in the flood-ravaged municipalities of Candaba, San Luis, San Simon, Minalin, Sto. Tomas and the City of San Fernando.
Pampanga Governor Dennis Pineda spent two days visiting affected families in the inundated areas of Pampanga's 4th District and the City of San Fernando.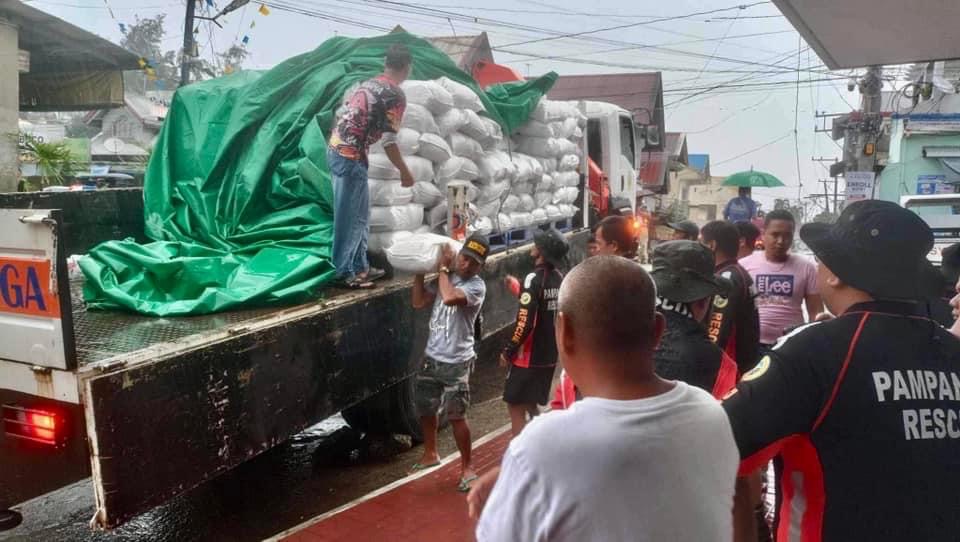 Candaba town have received 2,700 food packs, which were distributed to Barangays Bahay Pare (1,200), Pescadores, Gulap, Buas, and Sto. Rosario (1,500). Other towns such as San Luis received 3,000 food packs, Minalin (5,820), San Simon (3,000), and Sto. Tomas (2,000).
The City of San Fernando also received 1,000 food packs, and Barangays Del Pilar (1,000), Pandaras (400), and Sta. Teresita (440).
Governor Pineda was assisted by Special Assistant to the Governor (SAG) Angelina Blanco, Acting PSWDO Fe Manarang, and staff from PDRRMO, PSWDO, GSO, and PIO.
The Provincial Disaster Risk Reduction and Management Council remains vigilant on a 24/7 basis to ensure the safety and welfare of Pampanga residents.

The impact of the floods was felt across 235 barangays in 16 municipalities and one city, affecting over 144,340 families comprising a total of 512,722 individuals.
Total damage was estimated at P175,560,656 in rice, P 2,479,200 in high-value crops, P 4,900,449 in corn, and P132,758,016 in fisheries.
In the wake of the calamity, 112 evacuation centers were set up across 82 barangays, offering refuge to 1,550 families or 6,057 individuals displaced by the floods.
The municipalities of Macabebe, San Simon, and Sto. Tomas, San Luis have already declared a state of calamity.