Philippines AirAsia is now offering in-flight gourmet Asean dishes.
The gourmet dishes are part of AirAsia's menu concept themed "Santan," replacing "AirAsia Café" as part of the airline group's move towards being a high value carrier and providing its guests with an enhanced gourmet experience while flying.
Available on board are Nasi Dagang and Chicken Curry, a Malaysian dish from the East Coast which is now available on for on-board purchase and pre-book.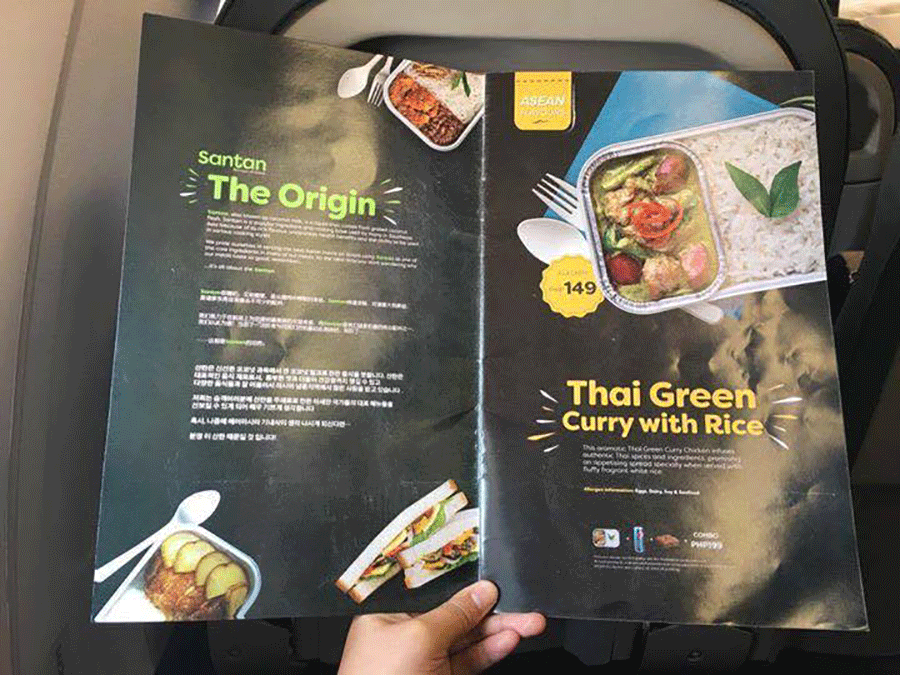 Apart from that, other items available for on-board purchase on AirAsia flights are Teriyaki Chicken Rice Cake as well as Smoked Chicken Pizza Sandwich; while new pre-book meals are Tomato Rice with Ayam Percik, Chicken Satay Wrap and Vegetable Pasta with Roast Chicken.
These dishes were offered on board during the inaugural flight of AirAsia from Clark to Davao on April 23.
In a statement, Group CEO of AirAsia Tony Fernandes said "food is big thing for us."
"Our food is as good as restaurant food – it's not just in-flight food and this is what we want to achieve with 'Santan' – introduce a new gourmet in-flight dining experience which features cuisines from across Asean. We are starting with AirAsia and AirAsia X flights after the launch today, but we will be implementing this across the whole group by October," Fernandes said.
All AirAsia and AirAsia X guests are encouraged to pre-book their meals to save up to 20% as compared to purchasing their meals on board, with a guarantee that their preferred meals are available. Guests who have booked their flights without meals can easily add them in via the 'Manage My Booking' option after logging in to airasia.com.
For more information with AirAsia's latest promotions and activities, guests can check out their Twitter (twitter.com/AirAsia) and Facebook (facebook.com/AirAsia) accounts. #