LOS ANGELES, CA, — Alton Wine Academy, a non-profit organization and leader of innovative high-tech wine ratings, named Peter Neptune MS as the Chief Ratings Officer. Neptune is one of only 147 individuals in North America to hold the wine industry's most prestigious title: Master Sommelier. He is a 31-year veteran of the wine business, beginning as a sommelier in New York City, where he trained and worked for 10 years. Upon returning to his hometown in Newport Beach, California, Neptune entered Wine Education full time, and has established a nationwide reputation as one of the premier wine experts and educators in the USA.
Neptune is one of the teaching Masters at the Court of Master Sommelier Intro and Advanced Courses, and is an examiner for the Certified, Advanced, and Master Sommelier Examinations. He also teaches the WSET Level 4 Diploma Certification program and French Scholar program.
"Alton Wine Academy is proud to introduce Peter Neptune MS to lead our engagements in wine ratings and critics," Alton Fan, Chairman & Founder of Alton Wine Academy, said. "His extensive experience and knowledge in worldwide wine ratings and education will greatly contribute to our customers across the globe."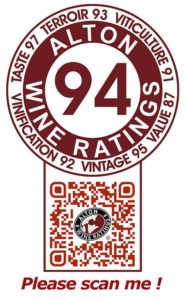 "Alton Wine Academy has demonstrated leadership in innovative high-tech oriented wine ratings methodologies such as its patent pending 2T4V(TM). Integrated Wine Ratings and robot-based wine ratings technologies which brings more completed and objective-based wine rating results," Neptune said. "Especially with the pressure on today's consumers to find new ways to understand completely a wine from multiple aspects and values in addition to its taste, I am excited to have the opportunity to deliver these valued innovations to the market."
Alton's MC Ratings(TM) is the world's first integrated wine rating system which consists of two critical high-tech based inventions. Firstly, it deploys Alton's patent-pending technology and algorithm to evaluate all essential aspects associated with the multi-aspect qualities of wines. The MC Ratings system defines and integrates the six critical elements of a wine's overall quality – Taste, Terroir, Viticulture, Vinification, Vintage and Value, also known as 2T4V(TM). With 2T4V Integrated rating methods, a wine can now be assessed holistically like never before. An example of a full report of the 2T4V based integrated wine ratings can be found at:
http://www.altonwine.com/ mcr0003.pdf
Secondly, MC Ratings also utilizes Alton's in-house invented robot based wine ratings. It deploys cutting-edge artificial intelligence (AI) and deep machine learning technologies to evaluate a wine from big data – a sea of wine ratings data from every corner in the world. Alton's robot and AI wine rating technologies are statistically and objectively based and have eliminated any potential bias and preference induced by individual wine tasters and critics. It wipes out unpredictable variations caused by wine tasters' differences in knowledge, experience, physical heath status, emotion and mood, and environmental factors during the tasting session such as morning vs. evening, darker vs. brighter, cooler vs. warmer, drier vs. more humid.
About Alton Wine Academy
Alton Wine Academy is a non-profit organization and the leader of innovative high-tech wine ratings, located in metro Los Angeles, USA. It was founded by a group of senior winemakers, sommeliers and wine critics from France, Italy, Spain, USA, Australia and New Zealand. Alton's main business lines are wine ratings and wine education. For more information, please visitwww.altonwine.com