New York City, New York – Dr. Irineo "Bong" G. Alvaro, Jr. was at the frontline of the Philippine Independence Day Parade held recently along Madison Avenue in the Manhattan borough between 38th to 27th St., om June 2, Sunday.
Alvaro led the 29th annual parade as the Honorary Grand Marshal. Since its inception in 1990, the first Sunday of June is the usual slot given for the celebration and has steadily garnered attention not only from the Filipino American community but also from the New York metropolitan area.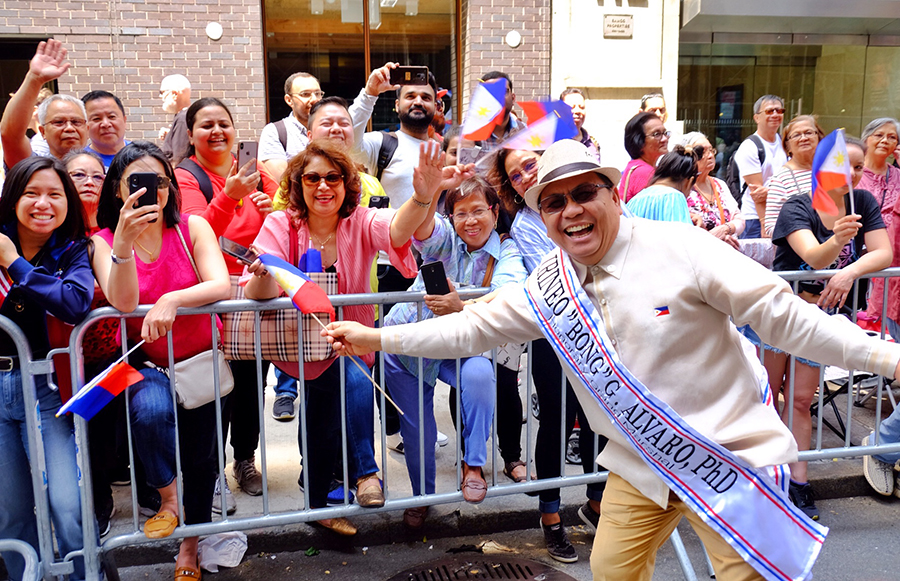 The Philippine Independence Day Council Inc, (PIDCI) is the umbrella organization that stages the annual event, said to be the largest outside of the Philippines.
The theme was dubbed "OUR HISTORY: REMEMBERING THE PAST, CELEBRATING THE PRESENT, SHAPING THE FUTURE".
"In light of the recently concluded Philippine midterm elections, which is highly intense and divisive, may this momentous and historic occasion serves as a unifying factor for us Filipinos across the globe. Let us all be reminded, we are here to honor our heroes and remember our past, enjoy what we have today and celebrate the present day freedom, but make sure that the future is well taken care of and in full shape for those who will come after us" Alvaro shared.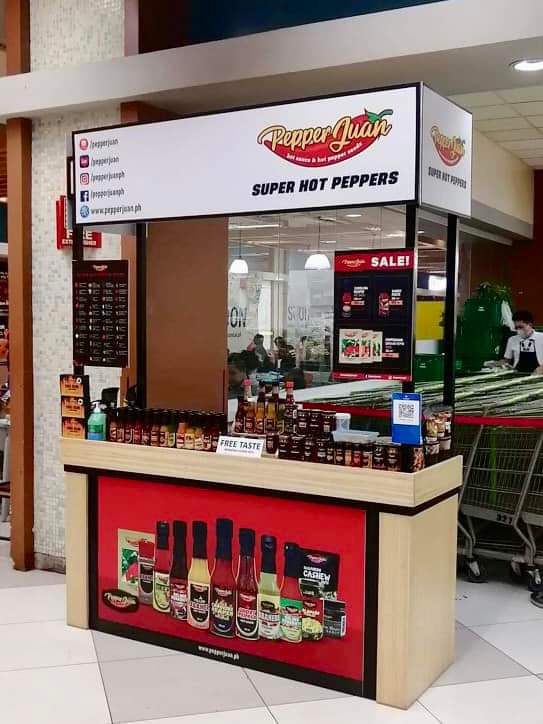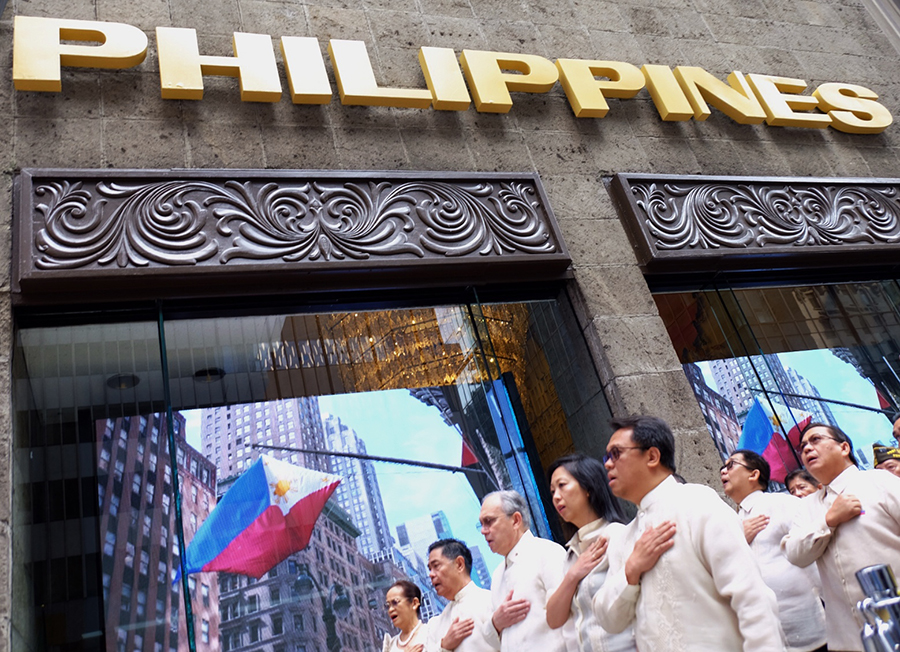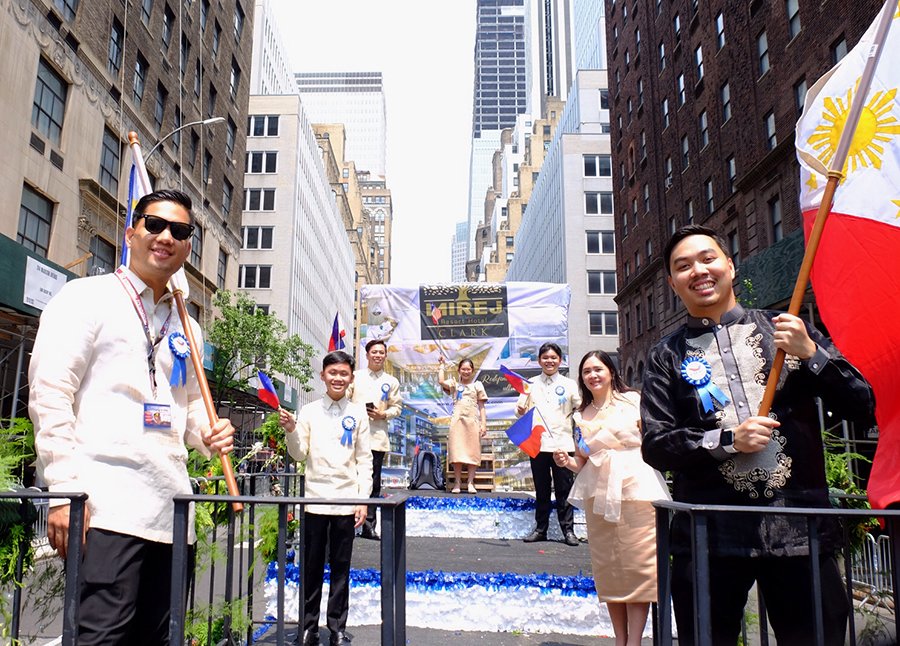 Among those who joined Alvaro and flew in from the Philippines, included young entrepreneur Jeff del Mundo, the indefatigable Angeles City (Barangay Salapungan) Village Chief Rey Malig, and (Alvaro's eldest son) Karlo Nicolas Alvaro from the highly regarded Angeles City Kuliat Jaycees (JCI).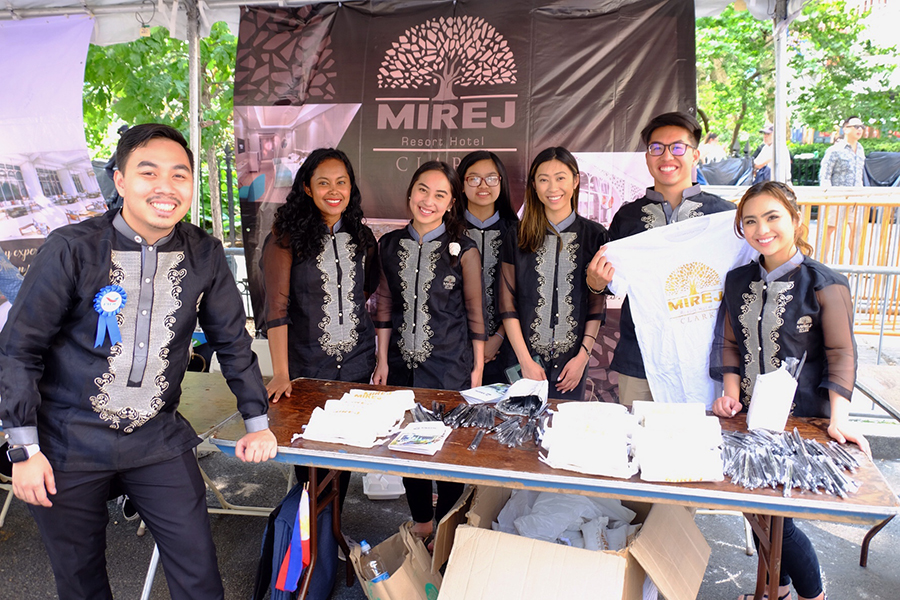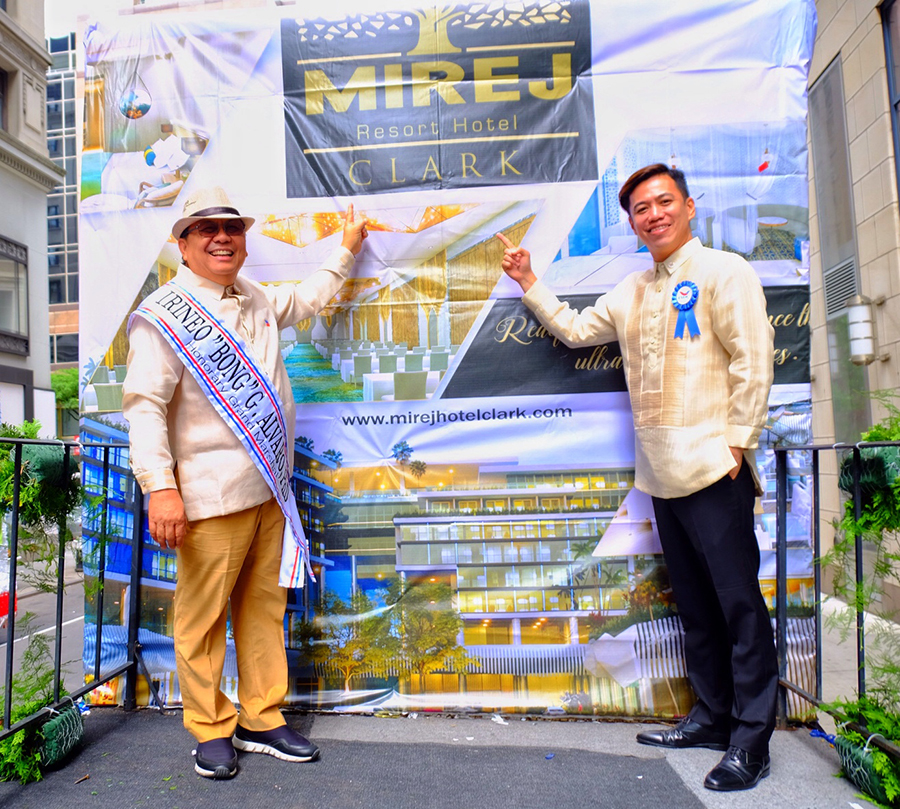 Culturally designed floats, fresh plants ornamented MIREJ Resort Hotel float and colorful themes were among the parade highlights. Participants included the Philippine WWII veterans, the Bacolod Maskara, Tangub dancers, Dinagyang group and the Sinulog of Cebu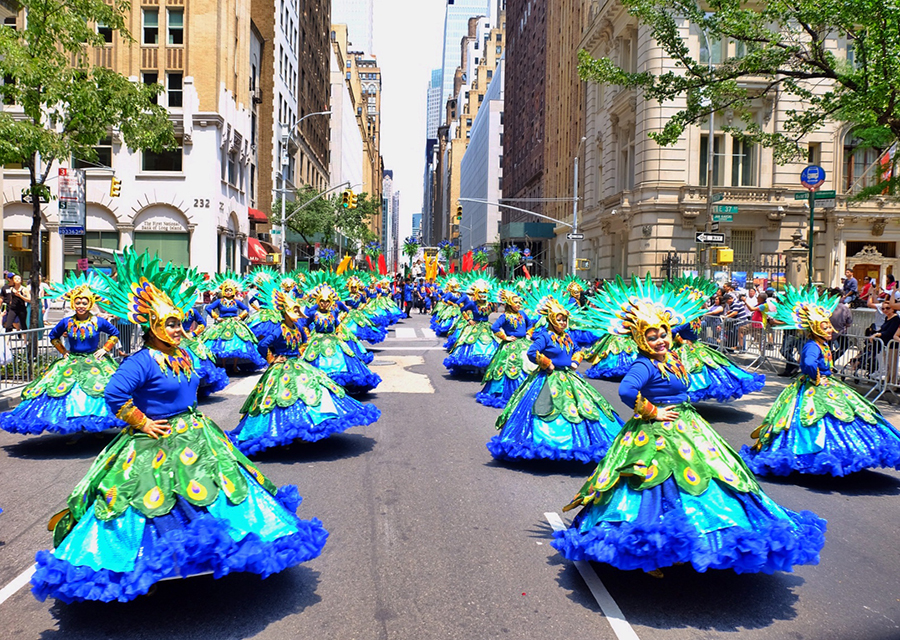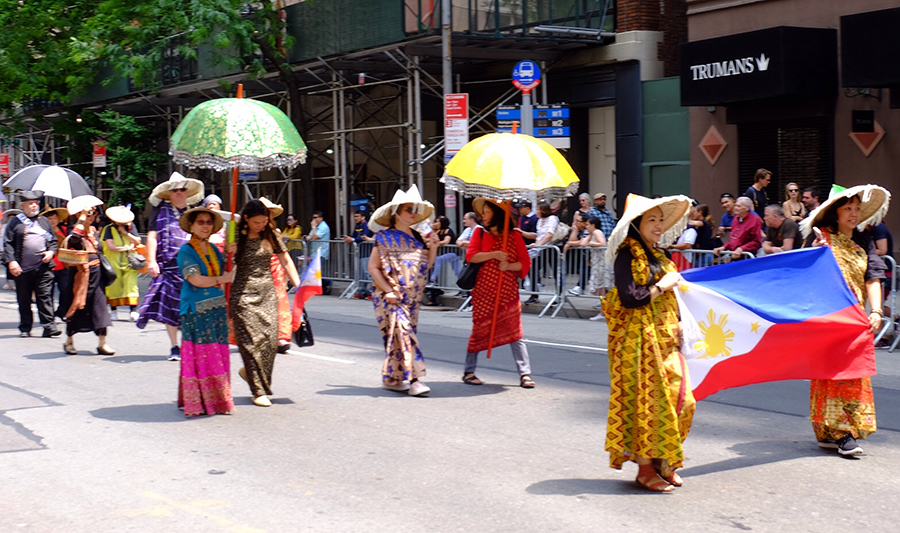 Street fair and cultural shows took place on Madison Square Park with food booths and souvenir freebies where the MIREJ Resort Hotel took part and gave out shirts to attendees. Invited local Filipino artists (Kim Chiu, Sam Milby and Bella Padilla) joined the parade and musicians (VST & Union) provided the much-awaited entertainment for the Fil-Am community.
The Philippine Independence Ball on June 8 (Saturday) will be the culminating festivity of the annual commemoration.
Thousands of spectators and Filipinos from New York, New Jersey, Massachusetts, Connecticut, Washington DC, Virginia, Maryland and Pennsylvania converged and greatly enjoyed the 121stIndependence Day celebration as the first republic in Asia.