The Philippines is known for its fascination with beauty pageants. It is not new that the platform these beauty pageants have can be an influence on everyone. Now with the emergence of the COVID-19 pandemic, there are questions on how pageants could still be relevant in this time. Our Angeleña representatives show that despite the pandemic, they can still make a difference.
Francesca Taruc – Binibining Pilipinas 2021 Top 13
First to compete this year is Ms. Francesca Taruc, a 23-year old Angeleña model vying for the title of Binibining Pilipinas 2021.
Binibining Pilipinas experienced several postponements until settled last July 11. The pause of activities of the pageant did not stop Taruc from helping the people through her service. Her dedication to helping people was exemplified in various ways notable among them had been her speaking engagements on the importance of mental health.
The spectacular national costume of Taruc received lots of compliments where it became part of the Top 10 Best National Costumes of the pageant. Rich Sabinian and the BJMP Angeles District Jail inmates were the people behind the well-praised "Lubenas ning Pasko"-inspired costume. In her service to help the livelihood and show the talent of the inmates, the intricate patterns embezzled in the beautiful La Luz de la Paz costume are products of the love and perseverance of BJMP Angeles District Jail inmates. Taruc also made sure to conduct a feeding activity for the inmates to give back to the hardship they exerted in making the spectacular "La Luz de la Paz."
Taruc is a strong advocate of mental health awareness, and for that, she is a partner of The Ampersand Campaign. It is an organization giving importance to mental health. With her platform, she encourages people to break the stigma.
The opening statement of Taruc in the Top 13 is a call to everyone that in this time, appreciation is a great value to practice better mental health.
"The greatest lesson I have learned during this pandemic is to be more grateful. To appreciate the little things in life, the laughter that we share with our families and friends. Those are things that truly matter." — Francesca Taruc
Taruc is part of the Top 13 but unfortunately did not manage to snatch a crown. Despite this, Taruc bagged two awards — "Miss Alagang Silka" and "Binibining Araneta" titles. This Angeleña may not bring a crown for Angeles City but gained a platform to inspire and help more people.
Gail Ventic – Miss Philippines Earth 2021 Top 20
The next to compete last August 8 is Ms. Gail Ventic, a 25-year old Angeleña writer vying for Miss Philippines Earth 2021. With the innovative format of this pageant, all of the pre-pageant activities and final coronation are virtual.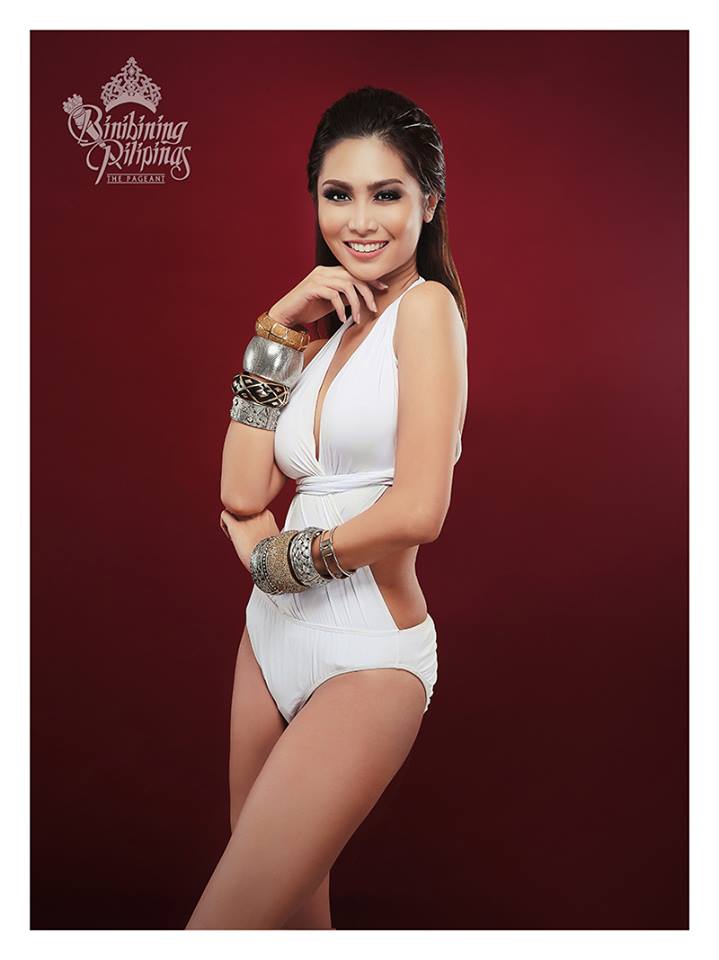 Ventic wowed the pageant fans with her amazingly narrated eco-video. In a two-minute clip, she manages to introduce the environmental agenda of the city as well as her eco-advocacy. The emphasis of Angeleño 5Rs is a good call for the revamp of the "Reduce, Reuse, and Recycle" campaign as the city adds "Rethink" and "Respect" with it. She also highlighted the Gawang Angeleño project in which sustainable environment-friendly crafts help the livelihood of the Angeleños.
In this time of the pandemic, resources are not there for us to take advantage. What we can do is reduce our consumption to preserve the resources for more use. Ventic, as an environment conservation advocate through sustainable eco-entrepreneurship, managed to build businesses that support the sustainability of mother earth and helps the recovery of the economy.
As her little initiative, Ventic builds a business that aids people to have a job and also to help the environment. In her car wash business, Ecowash, a car wash in a bottle, aims to save excessive water use in cleaning cars by reducing it from 90 gallons to 50 liters of water. Another business is the Ecourier. Instead of riders delivering in a motorcycle, Ventic formed a delivery service app that hires cyclists as a courier. In this initiative, it hits three birds in one stone. It promotes exercise, creating jobs, and reducing pollution coming from carbon-emitting vehicles. Her Ecowash and Ecourier businesses built during the pandemic are a loud call to every business to keep our mother earth breathing and not just a profit-driven one.
Ventic was part of the Top 20 but unfortunately did not clinch a crown. Despite this, she bagged a bronze medal for the evening gown competition. This eco angel Angeleña did not bring a crown to Angeles City but became an instrument to the business world in making a change for mother earth.
Mirjan Hipolito – Miss Universe Philippines 2021 Top 16
Next to compete last September 30 is Ms. Mirjan Hipolito, a 24-year old Angeleña writer vying for the most coveted crown, Miss Universe Philippines 2021. The format for this year is the most challenging one. The hybrid of online challenges and physical pageant thrills everyone as the candidates go through several cuts. The girls started from Top 100, Top 75, top 50, and down to the Final 30.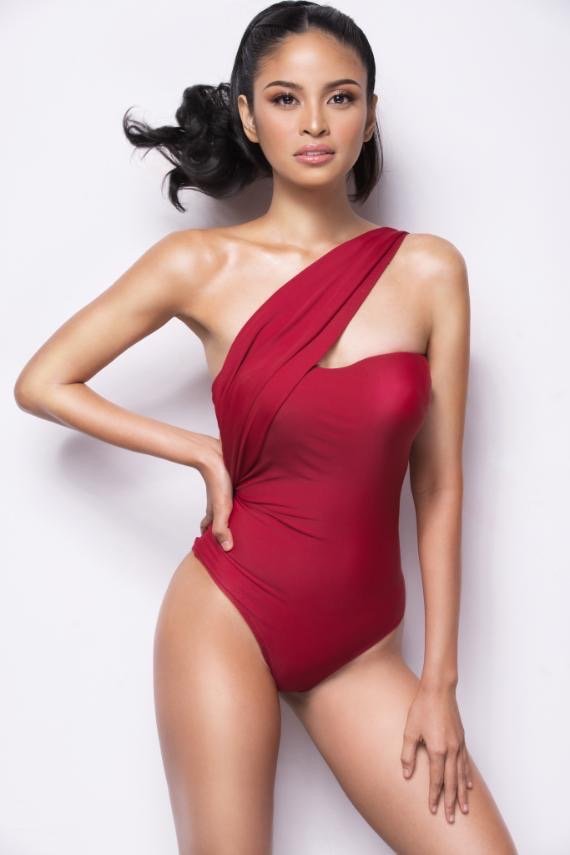 Hipolito is one of the considered dark horses of the batch. Aside from the fact that this Angeleña beauty has a resemblance to Ms. Miriam Quiambao (Miss Universe 1999 1st Runner up) and Ms. Janine Togonon (Miss Universe 2012 1st Runner up), her stint caught the eyes of the pageant enthusiasts for consistently placing in the top 15 of most of the virtual challenges of the pageant alongside with the frontrunners. For the top 100 challenges, Hipolito ranks 14th for both headshot and introduction video challenges that led her way to be part of the Top 75. Hipolito also had a commendable performance for the runway challenge. She ranks 12th for the casting video that led her to the Top 50. For the final challenge, Hipolito wowed the pageant fans for her exemplary communication skills in the interview challenge that made her way to the Final 30.
This Angeleña is not just beautiful but a phenomenal and inspiring Filipina. She is a servant leader who is passionate about youth development. She is also an outstanding student in her college years for graduating Magna Cum Laude, and one of the Top Outstanding Students of the Philippines awardees in 2017. Her service as a speaker and volunteer for different youth leadership congresses and in several outreach programs for children such as the Gawad Kalinga and Project Mula sa Piso that provides aid to children shows how passionate and inspiring she is in giving help and service to her fellow youth. This inspiring modern Filipina is eager for her causes as she once experienced the hardship of life.
"I was raised among the lowest income decile of our society and seen firsthand how that undermine the capacity of children to dream. That is why I want everybody to have conviction in them. With that, they could still dream despite the poverty and the bad situation that they experience." — Mirjan Hipolito
Ms. Mirjan Hipolito penetrated the Top 16 but did not clinch the most coveted crown. Her first stint is an excellent start for her pageant career and also for broadening her connections and platform in being a phenomenal and inspiring Filipina for the service of the youth. Hipolito always says in her campaign for the crown, Learn, Lead, Serve: Lagit't Lagi Para sa Bayan that makes her phenomenal and inspiring.
Janelle Lewis – Miss World Philippines 2021 Top 15
Last to compete is Ms. Janelle Lewis, a 19-year old Angeleña model and actress vying for the title of Miss World Philippines 2021. The pageant was supposed to be last July 25 but due to the IATF restrictions and the rise of COVID-19 cases and variants, it pushed through just last October 3.
Lewis is not new to the media as she was in the reality talent show, Starstruck as one of the Top 22 avengers last 2019. Now, she ventures her way on becoming a beauty queen at a very young age. If we are in the past eras of pageantry, her age is ideal to win a crown. In our present era, it is more favorable to those candidates who are old enough to have a great story to tell and life experiences to share. Lewis becomes an inspiration to her fellow young aspiring beauty queens to continue reaching bigger dreams despite their age. Miss World Philippines is a huge title to clinch but her determination to have it is a perfect way to tell young ones to dream bigger.
Aside from her angelic face, Lewis is also a person of service as she and her RS Powerhouse Models family help the children of Duyan ni Maria through outreach programs. She is also making a stand with her co-GMA artists as an ally for the LGBTQIA+ community in partnering with Village Pipol for the I Am campaign. This Angeleña young beauty queen is truly a beauty with a purpose.
Lewis reached the Top 15 finalists but unfortunately did not get any crown. Despite it, she received "Miss Silka" as a special award and consistently places to some of the fast-track challenges of the pageant. Lewis is part of the top 10 for multimedia, top model, and beach beauty. This angelic face Angeleña serves her purpose, to be a symbol of hope that even at your young age, you can still dream, believe, and survive successfully.
This year for the well-known national pageants is a lucky year for Angeles City. It is a pride and honor that from Binibining Pilipinas, Miss Philippines Earth, Miss Universe Philippines, and down to Miss World Philippines, our Angeleña representatives waved our banners high for having a placement streak. It is not just their beauty the pageant world has seen. It is not just glitz and glamour they have offered to us, but a characteristic that is beyond beauty. They made everyone witness an Angeleña who has beauty with a purpose, an Angeleña who has a heart for charitable works, an Angeleña who stands for sustainable earth to live in, and an Angeleña who has the characteristics of a phenomenal woman in inspiring people.