ANGELES CITY – In acknowledgement of this highly- urbanized city's important role in the tapestry of Philippine history and independence, the Museum of Philippine Social History (formerly Pamintuan Mansion) has once again joined the nation in the commemoration of the 121st Anniversary of Philippine Independence on June 12.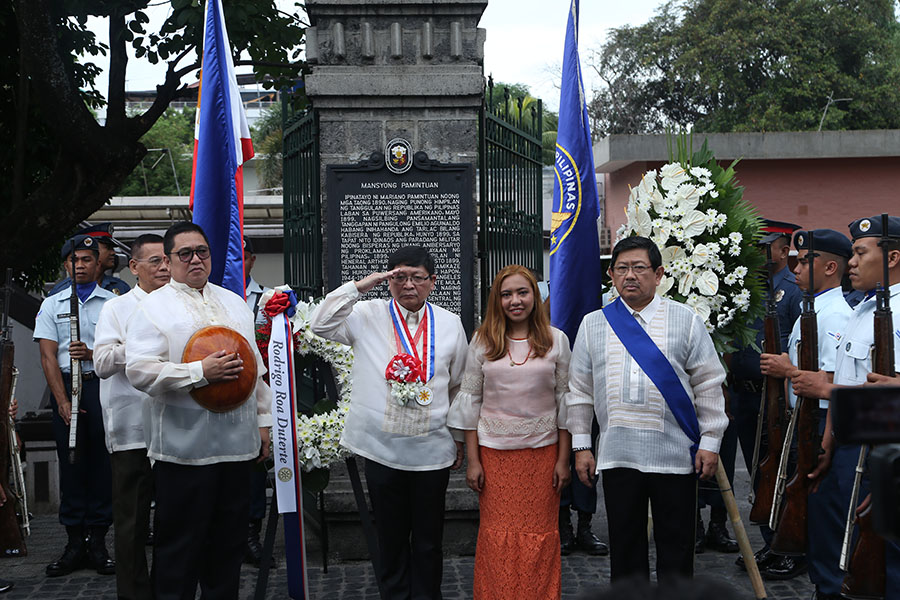 Themed "Katimawan 2019: Tepangan ning Balen, Malasakit karing Memalen", the commemorative event is spearheaded by the National Historical Commission of the Philippines (NHCP) in cooperation with the City Government of Angeles through the Angeles City Tourism Office (ACTO).
As part of the annual observance, the celebration kicked off with a socio-civic parade from the Nepo Complex to the Heritage District, which was participated by various private organizations and stakeholders, teachers and students, and government employees.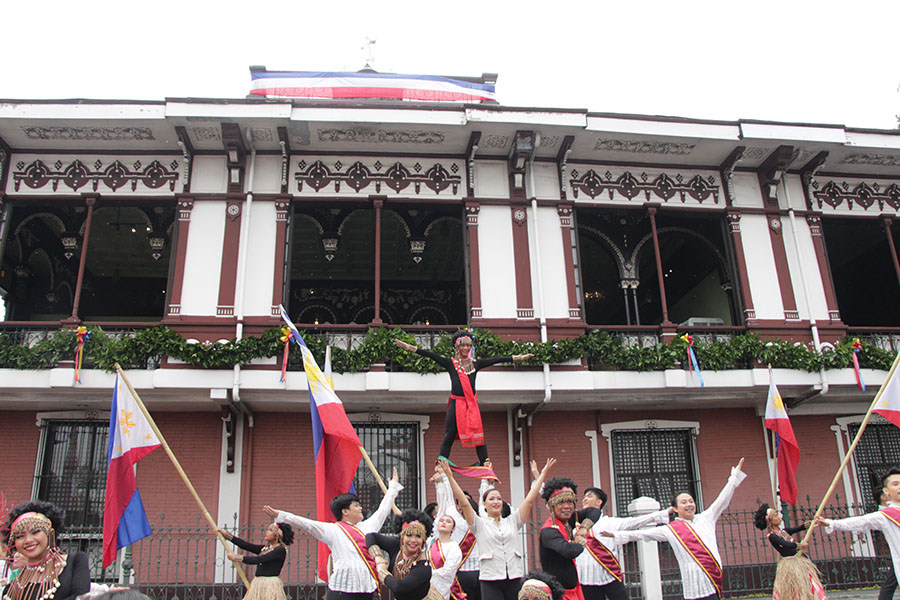 At 8:00am, the Philippine flag was hoisted at the façade of the Pamintuan Mansion simultaneously with six (6) other official key sites in the country such as the Barasoain Chuch, Rizal National Monument, Aguinaldo Shrine, Pinaglabanan Memorial Shrine, Mauseleo de los Veteranos dela Revolucion, and Bonifacio National Monument. The singing of the Philippine National Anthem was led by the City College of Angeles (CCA) Tinig Angeleño.
A dedicatory wreath from President Rodrigo Duterte was also laid at the foundation of the Pamintuan Mansion's heritage marker in recognition of its valued role in the antiquity of Philippine Independence.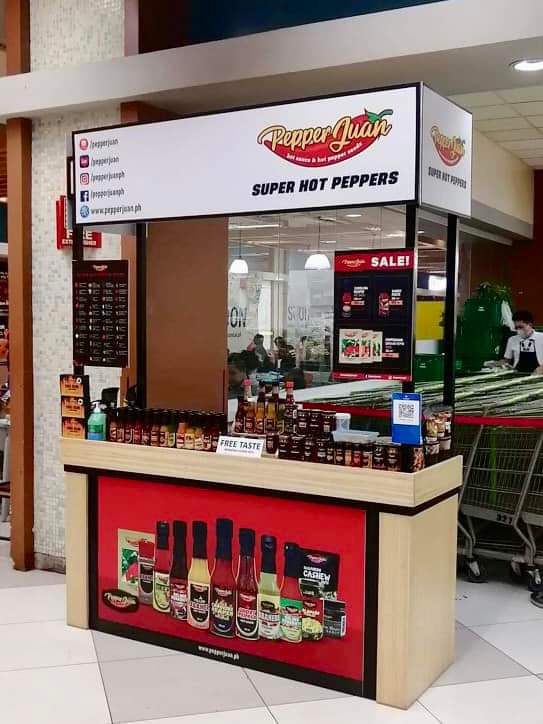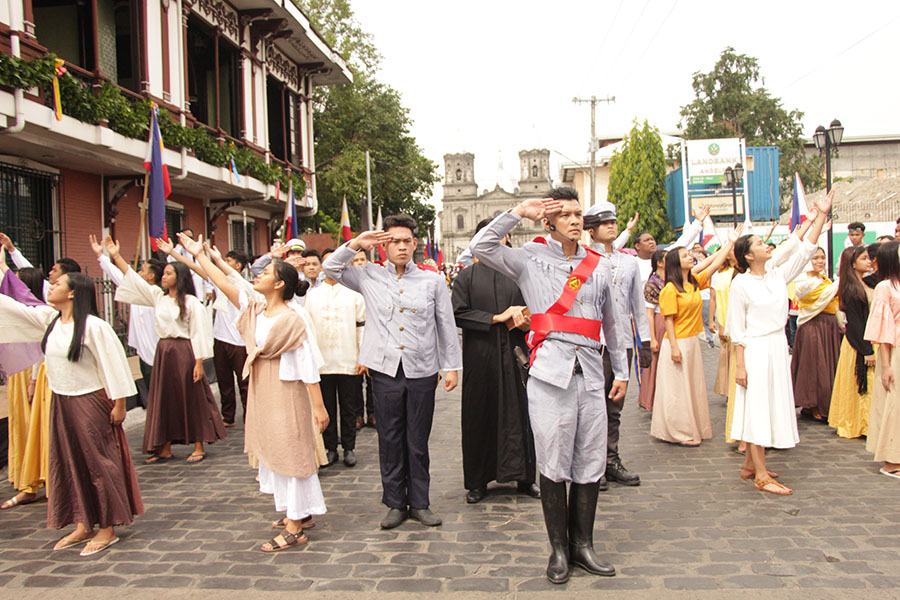 For his part, Mayor Edgardo Pamintuan delivered his message in Kapampangan. He disclosed that under his stint in the cabinet of Former President Gloria Macapagal-Arroyo that the Old Mansion of the Pamintuans was included among the significant historical sites of the Independence Day celebration.
The city mayor expressed his gratitude to all those who have helped his administration to usher in a new Angeles City especially in the field of culture, arts and heritage preservation and promotion which earned numerous accolades from the Department of Tourism (DoT) and from the Office of the President.
Meanwhile, delivering this year's Independence Day keynote message is Metropolitan Manila Development Authority (MMDA) Chairman Danilo Delapuz Lim. He urged everyone to remember and recognize the courage and camaraderie exhibited by the Filipino ancestors as a source of strength and unity for the people of today and of the generations to come.
Meanwhile, Sinukwan Kapampangan Center for the Arts rendered a tribute performance to the Indigenous communities of the Philippines as it highlighted an interpretative dance inspired by Norman King, the first Aeta to graduate from the University of the Philippines.
On the other hand, city-based theatrical group Uyat Artista rendered an artistic re-enactment of the celebration of the first Independence Day of the Philippines held in the vicinity of the Angeles City Heritage District. The program culminated with the mass singing of the "Pilipinas Kong Mahal".
Joining Pamintuan and Lim in the commemorative event is incumbent Vice Mayor Bryan Matthew Nepomuceno, Mayor-elect Carmelo "Pogi" Lazatin, NHCP Curator Bettina Arriola, PB Gen Joel Coronel, DepEd- Angeles Superintendent Leilani Cunanan, City First Lady Herminia Pamintuan, barangay and SK officials, city government employees, and representatives from the academe and business sector. –Press Release