People's Organizations (POs) in the Philippines have come a long way in the past three decades. This is largely due to the generally positive support they have received. POs have been able to network and create partnerships, campaign for reform, and spur sustainable development. In fact, today, the "Philippines is now said to have the most active civil society in Asia."
No less than the 1987 Constitution of the Republic of the Philippines provides the role and rights of POs. In Section 15, it is explicitly provided that the State shall respect the role of independent POs to enable the people to pursue and protect, within the democratic framework, their legitimate and collective interests and aspirations through peaceful and lawful means. POs are bona fide associations of citizens with demonstrated capacity to promote the public interest and with identifiable leadership, membership, and structure. Also, Section 16 states that the right of the people and their organizations to effective and reasonable participation at all levels of social, political, and economic decision-making shall not be abridged.
"The strength of a great leader comes from his people." This old saying is tailor fit to one of Angeles City's people's organizations abbreviated as Team LALAV (Lazatin-Lazatin-Vega) People's Organization (PO) which was conceived by a soft spoken, well mannered native of Bohol but whose heart is nestled and captured (by Bhot "Senator" Ponce) in Angeles City by the name of Russelle Ponce. She's a resident of Barangay Balibago, and staunch supporter of Team LALAV re-elected officials namely Congressman Carmelo Jon Lazatin II, Mayor Carmelo Pogi Lazatin Jr., and Vice Mayor Vicky Vega-Cabigting. In fact her consistency and loyalty dates back since the incumbency of the late Carmelo Tarzan Lazatin Sr. as Congressman, Mayor and Barangay Chairman of Balibago, the most vote-rich amongst the 33 villages.
On May 20, 2022 the Team LALAV-PO supporters formally organized its founding members around the city and held the election of officers and board of directors at the city-run Kapebaluan coffee shop located in the Angeles City Library and Information Center. It is composed of former/incumbent barangay officials and multisectoral leaders. With vast experience in the fields of legislation and public education, Lea Barantez of Balibago was elected president. She happens to be a native of Sto. Tomas, Batangas but married to an Angeleno (Coordinator Rocelson Barantez and current Cobra Civil Community Society Group President) and whose kids were born and raised in the city. She has been a long time legislative staff of Vice Mayor Vega-Cabigting, and with a kilometric service record as school PTA federation president.
The energetic and diligent Barantez, meanwhile, pledged to serve the organization at all times in a spirit of fidelity and commitment to the common good, always in accord with the purposes, principles and programs of TEAM LALAV. Other elected officers are: Vice-President Internal Bhot "Senator" Ponce-Balibago; Vice-President External, Kagawad Ed Dalusung – Sapalibutad; Treasurer, Mobile Public Market Head Alex Buyao – Salapungan; Secretary Kathrina "She-Bangs" Gialon – Barangay Secretary, Amsic; Auditor, Solid Red Kagawad Maura Lising – Sto. Cristo. Board of Directors: Kagawad Noel Bravo Samia – Pampang; Kagawad Alex Dallo – Cutcut; LUPAHO Deputy Chief Rowel Nava – Malabanias, married to incumbent Kagawad Luz Nava; City Government Employee Reden Tayag and affiliated with Patrol Party List – Ninoy Aquino; Pamagaral king Kultura at Literaturang Kapampangan's Linda "Pretty Woman" Natac – Lourdes Sur East; City LGBTQ Office Head Jhune Angeles – Malabanias; Former Barangay Chairman and successful businessman Rey Malig – Salapungan; Former Kagawad Minda Navarro – Lourdes Sur; the hardworking Barangay Mining Senior Citizens Chairman Jun Pacheco – Mining; and Balibago's Tropang Pogi Alex Nunez – Balibago. Mayor Lazatin's Chief Adviser and Tactician IC Calaguas is Team LALAV-PO adviser and this writer as PR adviser.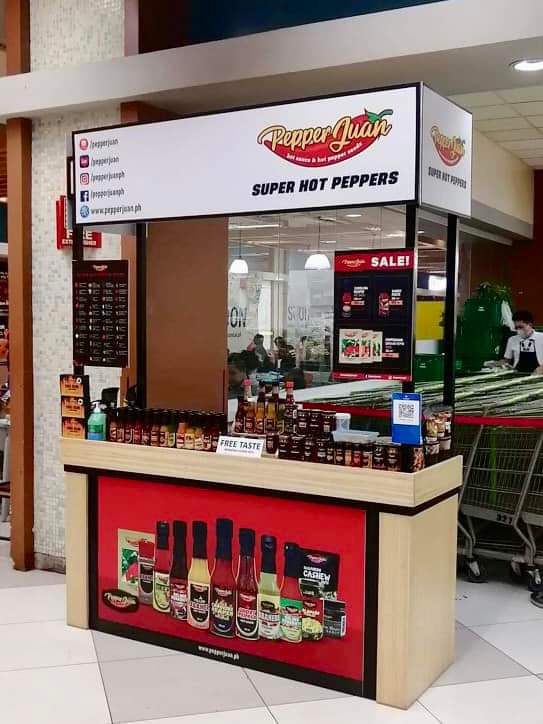 On June 09, 2022, the EXECOM, BODs, and barangay coordinators were officially inducted in the Sangguniang Panlungsod Legislative Building by Mayor Lazatin and Vice-Mayor Vega-Cabigting. It was witnessed by city councilors, and potential members with live coverage via iOrbitnews Online and Brigada News 92.7 FM hosted by the abled and beauteous Coordinator Lea Quiambao of Bgy. Cutcut. Further, it has already charted its vision and mission which is anchored with the 6-point agenda of the steadfast leadership of Team LALAV: (1) Ensure that Angeles City will be drug-cleared; (2) Access to better public health; (3) Solid waste management; (4) Education; (5) Youth and Sports Development; and (6) Infrastructural Support. Moreover it is also committed to develop and initiate socio-economic reforms to further alleviate the quality of lives of the Angeleños through skills and livelihood training, employment generation and support to Micro,Small, Medium Enterprises (MSMEs).
In the days to come, it is expected that it will be registered with the Securities and Exchange Commission; accredited with the city government as member of the city development council members; open its membership to Angelenos who are willing to join without hesitation and must not have any aim or purpose that is in conflict with the Vision and Mission Statements as adopted by the Team LALAV-PO from time to time; and may undergo trainings in various organizational capacities such as the following: Financial Management and Coaching; Gender Sensitivity and Equality; Values and leadership; Community-based Resource Management related laws and Management laws.
In an effort to sustain and enhance its objectives, they are eyeing to network and establish linkages with other organizations of various competencies.
Evolved from a generic expression of loyalty, love and compassion as it emerges among the city's branded people's organization akin to genuine public service with a heart.
"Isaisip at Isapuso Ang Ating Mga Adhikain!" Love One Another KaLALAVS! ("Not Love Another One", Founder Russelle Ponce emphasized.)