CAMP OLIVAS, Pampanga – Five persons were killed including the village chief who happened to be the stepson of Arayat, Pampanga mayor Bon Alejandrino while a policeman was wounded following brief but fierce exchange of gunfire at Barangay Cupang, Arayat town dawn Saturday.
Senior Supt. Joel Consulta, director Pampanga Provincial Police Office (PPO) said only four have been identified so far. They were Melvin Guevarra, Bgy. Cupang chairman; Aldrin Luriz; Fermin Bato and Jack Pineda. Another one remained unidentified as of press time.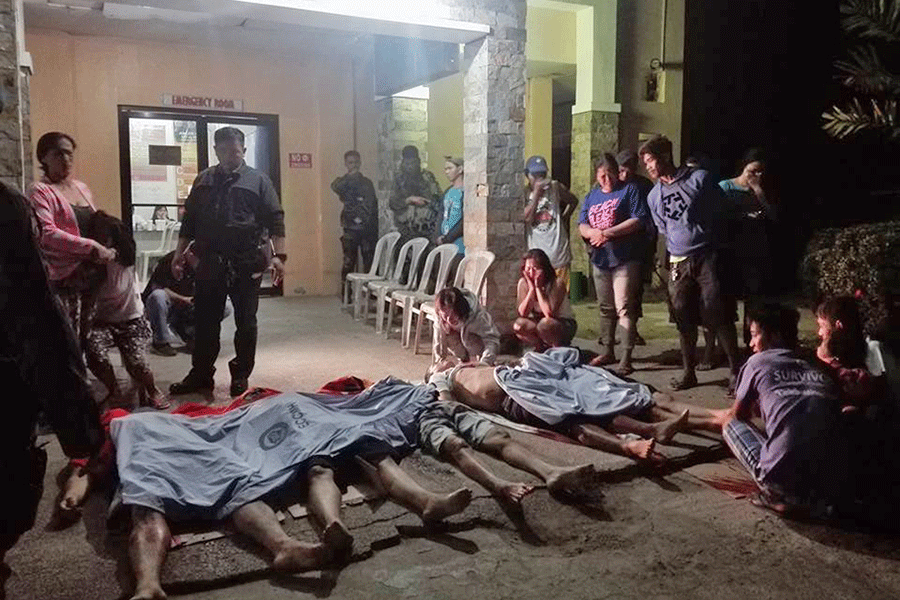 Consulta said a team of policemen raided the residential compound of Guevarra following reports that unidentified heavily armed men have been sighted there.
The raiding team is also eyeing the suspects alleged involvement in prohibited drugs and illegal possession of firearms, said Consulta.
Armed with search warrant issued by Nueva Ecija court, Consulta said lawmen backed by Special Weapons and Tactics (SWAT), swooped down on Guevarra's place but were meted with heavy gunfire by occupants of the compound past 2 a.m.
PO3 Raffy Tacdiran was hit in the first volley of gunfire. The fire fight last for about 40 minutes that left five dead.
Tacdiran is now in stable condition in an undisclosed hospital while the wounded suspects expired while on their way to nearby medical facility in that town.
Consulta said several high-powered firearms including two pieces of Armalite rifles, two pcs. of calibre .45 pistols, a calibre .38 revolver and volumes of ammunitions for different kinds of guns were recovered from the scene.
Guevarra is being groomed as possible replacement of his stepfather in the next political exercises.