Joanne Marie Thornley of Barangay Balibago was crowned in the 31st Mutya Ning Angeles (MNA) and Ms. Beautederm 2022 in a grandest and glittering final showdown during the live grand coronation night held at the Grand Palazzo Royale, Angeles City on December 8.
Both titles were personally awarded by Pampanga Governor Dennis Pineda, Mayor Carmelo Pogi Lazatin Jr., 1st District Congressman Carmelo Jon Lazatin II and Beautederm founder and president Rei Tan.
The MNA is a priority project of Mayor Lazatin and co-presented by Beautéderm Corporation and Joanne Marie will receive ₱500,000 in cash, ₱500,000 worth of prizes and other incentives.
Thornley—21 years old, Fashion Design & Merchandising Student of the College of St. Benilde—bested 17 other aspirants to inherit the crown from her predecessor Mutya Ning Angeles Mizziah Eunice Reyes – Barangay Mining who won the pageant in 2019.
In an interview with iOrbitNews and BAP TV, Thornley shared that she feels "grateful" and "honored" to win the crown. "Be the best version of yourself. Tonight, my life has changed. To my family who came all the way from Canada, friends, to Mayor Pogi Lazatin and Beautederm Founder & President Rei Tan, the MNA organizing committee, and the people of Barangay Balibago who has showered me love, prayers and support tonight and since day 1, you have my heart and hugs," she said.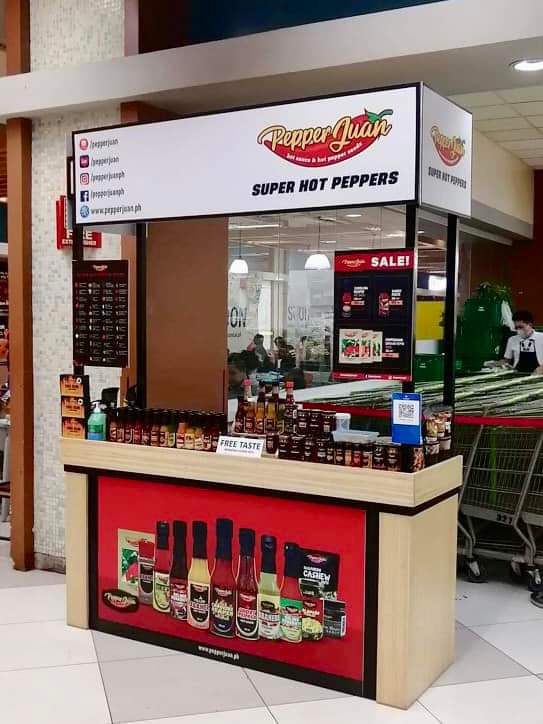 Rounding out the Top 10 semi-finalists were: Myrna Esguerra-Anunas, Genica Cruz-Cutcut, Dynara Maurer-Balibago; Anna Marie Suarez-Ninoy Aquino, Joanne Marie Thornley-Balibago, Marianne Rada-Pulung Cacutud, Maricar Tanhueco-Pandan, Janet Phomela David-Lourdes Sur, Desielyn Layug-Lourdes NorthWest, and Allana Kashi De Lima-Sta. Teresita.
The other queens alongside with Thornley also received cash prizes. Dynara Maurer-Barangay Balibago bet—20 years old, BS Nursing student of Systems Plus College Foundation—was hailed as 1st runner-up with ₱200,000; Janet Phomela David-Barangay Lourdes Sur—18 years old, General Academic Strand student of Don Antonio Lee Chi Uan Integrated School—2nd runner-up with ₱150,000; Maricar Tanhueco-Barangay Pandan—20 years old, Business Administration student Major in Marketing Management of AUF— 3rd runner-up with ₱100,000; and Myrna Esguerra-Barangay Anunas—20 years old, BS Tourism Management student of CCA— 4th runner-up with ₱50,000.
Several other queens also received corporate/special awards and cash prizes. The winners of the other titles are: Myrna Esguerra-Anunas who bagged most of the lion's share earned the Best in Long Gown with ₱50,000, Best in Talent with ₱50,000, Best in Swimsuit with ₱35,000 and ₱50,000 worth of gift certificates, Tiktok People's Choice Award with ₱40,000 and Miss Fiesta with ₱20,000; Genica Cruz-Cutcut, Miss Photogenic with ₱20,000; Allana Kashi De Lima- Sta. Teresita, Miss Friendship with ₱10,000 cash prize and Miss Hauslands with ₱20,000; Maricar Tanhueco-Pandan, Beautederm Best Skin Transformation with ₱20,000; and Marianne Rada-Pulung Cacutud, Beautederm Best Tiktok Video Award with ₱20,000.
The Chairman of the Board of Judges for the MNA Grand Coronation Night is Ms. Universe 2011 3rd runner-up Shamcey Supsup-Lee. Supsup-Lee is also a pageant director and was appointed in 2019 by the Miss Universe Organization as national director for the Miss Universe Philippines Organization.
Also among the panel of judges who rated the contestants side-by-side with Supsup-Lee were Regional Director Carolina Uy, Department of Tourism-Region 3; Assistant Vice-President for Project Development Vergel Rapi, Rockwell Nepo Angeles; Jose Miguel Dela Rosa, VP for Engineering Services, Clark Development Corp.; and General Manager Edgar Lopez, Angeles City Water District.
Mayor Lazatin Jr. said in his speech, "The hardwork and sacrifice of everyone involved in all of these activities culmonates in tonight's most important event – the coronation. I would like to take this opportunity to express my sincerest gratitude to the individuals who have made this four-month long pageant a resounding success. We have said many times that our goal is to make this the "grandest and most prestigious" Mutya Ning Angeles pageant yet – and I think I speak for everyone when I say that you have thoroughly succeeded. To our candidates, you are indeed all winners, because you have endured four grueling months of activities, all while maintaining your usual poise, confidence and grace. All of you can hold your heads high knowing that you have showcased the beaiuty, intelligence, and talent of the Angelena to the best of your ability." Lazatin also underscored that he wanted to produce Binibining Pilipinas and Miss Universe candidates from Angeles City.
On her part, Beautederm founder and president Tan said, "Although I wasn't born in Angeles City, I have considered myself an Angelena because I love this city and I've been doing my business in Angeles for a span of 19 years already, we treat our employees as family by providing scholarships for their children aside from the program we extend to indigent but deserving Angeleno students. Beautederm will award ₱150,000 cash, ₱350,000 worth of products, free year of skin care service at Beautederm and will be automatically named brand ambassador.
The grand coronation night was hosted by DJ ElJay and Beautederm ambassador / actor JC Santos. Filipino-Canadian celebrity singer, actor, director and Beautederm ambassador Darren Espanto serenaded the Top Ten Finalists in their long gowns and wowed the audience with great danceable energetic hits. While the AUF performing arts rendered dance intermissions.

MNA Working Committee Chairpersons Chief Adviser IC Calaguas and Executive Assistant IV Reina Manuel also congratulated the new MNA 2022 crowned winners and expressed gratitude to all the homegrown designers, and sponsors after an absence of two years amid the pandemic.
Among the official designers are Mich Viray, Bhraye Adefuin, Jhune Angeles, Cholo Ayuyao, Clarence Ayuyao, Richard De Jesus, Enji Dobluis, RJ Guevarra, Bryan Henson, Carl John Miranda, Glenn Pablo, Rich Sabinian, Jojo Macapinlac and Manny Ocampo. The shoes were customized by Bong Gonzales.
Angeles City Tourism Officer-in-Charge Anneleen Antonio-Sugui is also among the leading heads of the working committee including ACEDIPO Head Irish Bonus-Llego, ACTO Consultant Cecille Flores-Sanchez, Marlon Tuazon, Rosette Ramos-Biag, Gerome Esguerra, Frederick Policarpio, Poklong Guina, and Marna Dagumboy-Del Rosario. The support staff are Gender and Development Officer Mina Cabiles; Angeles City Tourism Auxiliary and Information Communication Technology Division Chief Michael Lising; City Nutrition Office Head Jermaine Jam Aguila; Angeles City Traffic Development Office; Angeles City Police Office; City Information Office; Angeles City Disaster Risk Reduction and Management Office led by Rodolfo Simeon; and Lazatin's Senior Staff.
Mayor Lazatin further thanked the sponsors for assisting the pageant in its success.
Among the major sponsors are Angeles University Foundation, San Miguel Corporation, Rockwell Center Nepo Angeles, The Clouds Bar and The Grounds, Hann Resort Casino Resort Hotel, Swiss Hotel Clark,The Hauslands, Fiesta Communities, Prime City Resort Hotel- G Café, SM City Clark, Best Western Hotels and Resorts and Grand Palazzo Royale.
Minor sponsors and the patrons are FilChoice Meat Products, NLEX, El Vistra Hotel, FONERange Communications Inc., La Princesa, Forest BBQ, Samgyeopmasarap, Prime Steakhouse, Ollie's Burger, Jack's Kitchen, Bhar'z Kitchen, Macabebest Halo-Halo Treats, Spa La Grande Hotel, La Hermoza Royale, Wendy's, Angel's Pizza, Figaro Coffee Company, Eng Bee Tin, Chef Ries Delish Cheese Dough, Core Virtual Mall (Trendee), Smart Communications Inc., Smile Makeover Dental Aesthetics & Implant Center, and The Insular Life Assurance Co. Ltd.

Also present during the event were Pampanga Governor Dennis Pineda, 1st District Congressman Carmelo Jon Lazatin II, Vice Mayor Vicky Vega-Cabigting, Councilors JC Aguas, Alex & wife former Councilor Thelma Indiongco, Niknok Bañola and wife Anna Marie, Raco Del Rosario, Jay Sangil, Edu Pamintuan, Cris Cortez, ABC President and Pandan Bgy Chairman Jerry Alejandrino and several barangay chairmen, Exec Asst. V Raffy Angeles, Team LALAV People's Organization represented by its founder Russelle Ponce, president Lea Barantez and Balibago coordinator Sonny Barantez, directors Linda Natac and Jhune Angeles, city department heads and chief of offices.