From the lush hills of Vayang to the boulder beach of Valugan to the century-old cobblestone-walled houses in San Jose Ivana, the northernmost island of the Philippines remains to be a dream travel destination for many.
Batanes, a picturesque setting and a living museum to the quaint way of living of the Ivatans (locals) is a kaleidoscope of natural wonders.
With a population of approximately 17, 200, it is the most traveled province in Cagayan Valley region according Imelda Garduque, supervising tourism operations officer, Department of Tourism Regional Office 2 (DOT R2).
"Batanes is everybody's dream travel destination," says Garduque.
To help boost the tourism industry and connectivity to the Northern Philippines, the country's flag carrier, Philippine Airlines on October 1, started operating four times a week to Basco, Batanes from Clark.
Now, leisure travelers from Central and Northern Luzon can enjoy the short flight to the "New Zealand of the Northern Philippines".
The new flight, operated by PAL Express, departs Clark 11:45 a.m. every Monday, Wednesday, Friday, Sunday. The return flight leaves Basco 2:00 PM on the same days.
Complementing the inaugural flight of PAL's newest route was a four-day familiarization tour from October 1-4 organized by PAL and DOT R2.
The fun tour group is composed of a travel writer and eight "itinerary planners" from travel and tour agencies in Pampanga and some parts of Central Luzon.
The trip was during the dekey a rayun, a brief spell of warm weather in the two weeks between September and October as referred to by Dr. Francisco A. Datar, chair of the Department of Anthropology of the University of the Philippines, Diliman.
Located in the heart of Basco, Batanes, Florabell's Iraya Guest House was the official home of the said tour group.
The guesthouse has seven beautifully designed and furnished guestrooms. It offers a common kitchen, dining, and lounge area overlooking the scenic view of Batanes' Mt. Iraya.
Raphael Loui Romualdo branch manager and Lalaine Castro, account executive both from Philippines Airlines' Clark hub arranged the itinerary.
Based on the report from DOT R2, in 2016, there are 26, 168 tourist arrivals in Batanes. As of August 2017, there are 22, 608 tourist arrivals in the island-province.
Batanes, the country's smallest province has a total land area of 230 kilometers. However, there are a lot of tourist attractions that can be explored.
Here are some of the highlights of our Batanes fam tour:
1. Chamantad-Tinyan viewpoint , Basco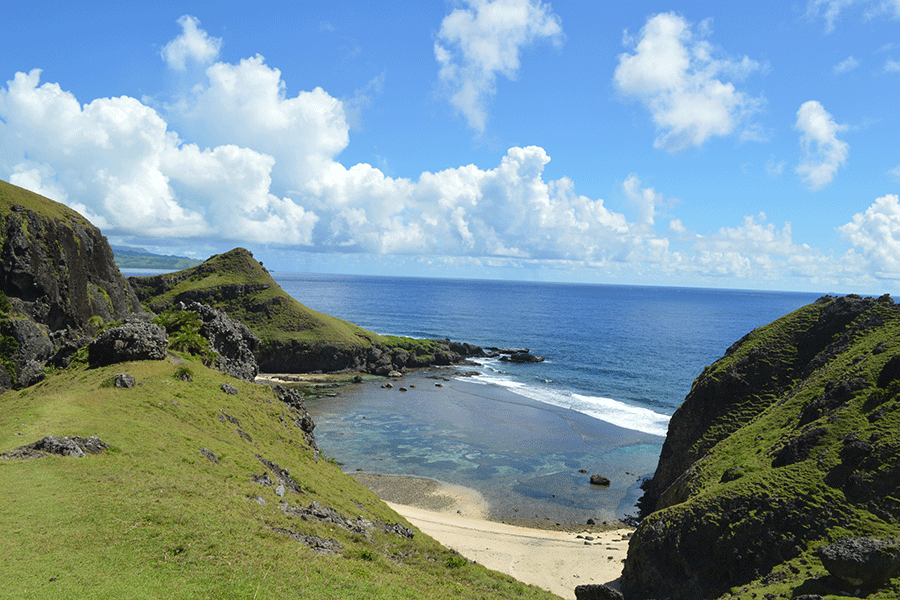 2. Vayang Rolling Hills, Batanes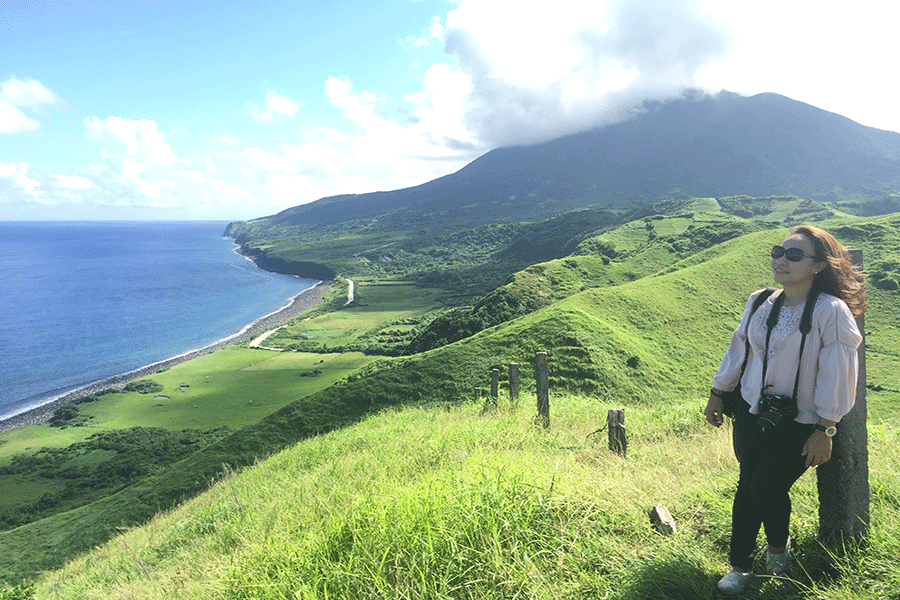 3. Valugan Boulders Beach, Batanes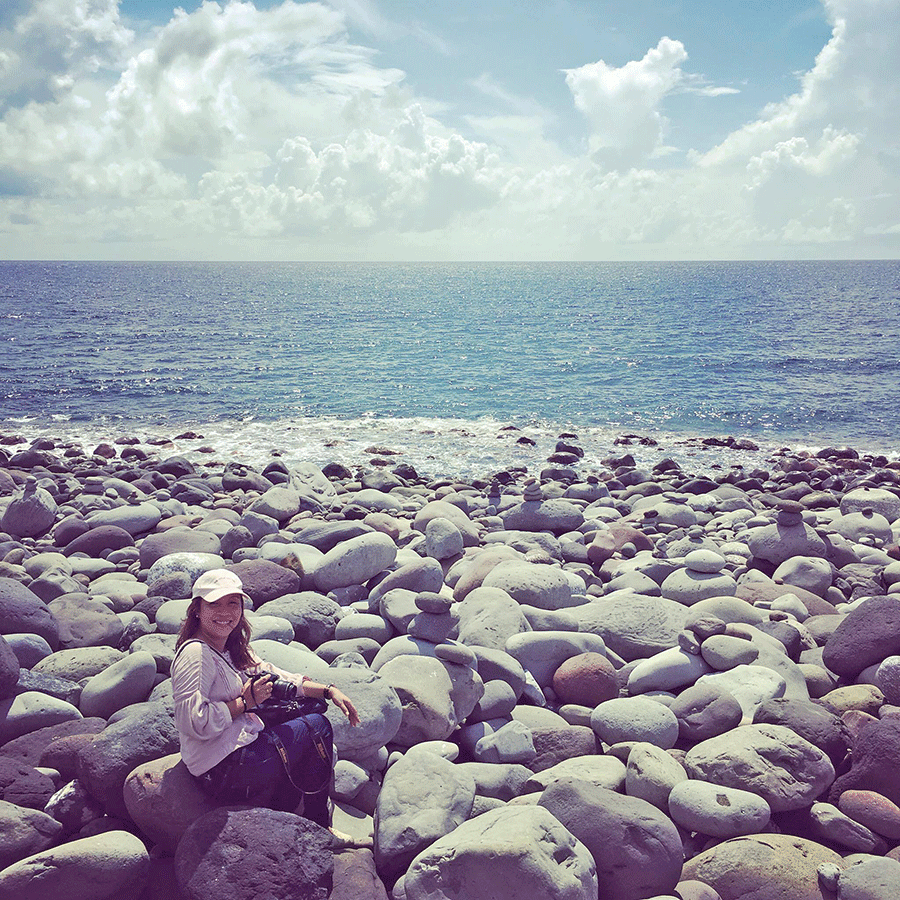 4. Groupie with an Ivatan at Port of Sabtang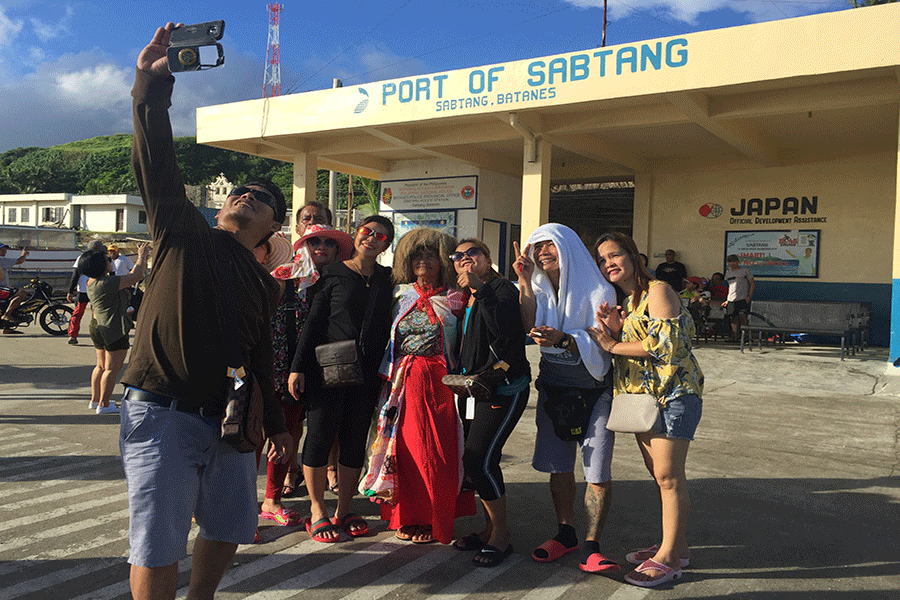 5. Tayid Lighthouse, Mahatao, Batanes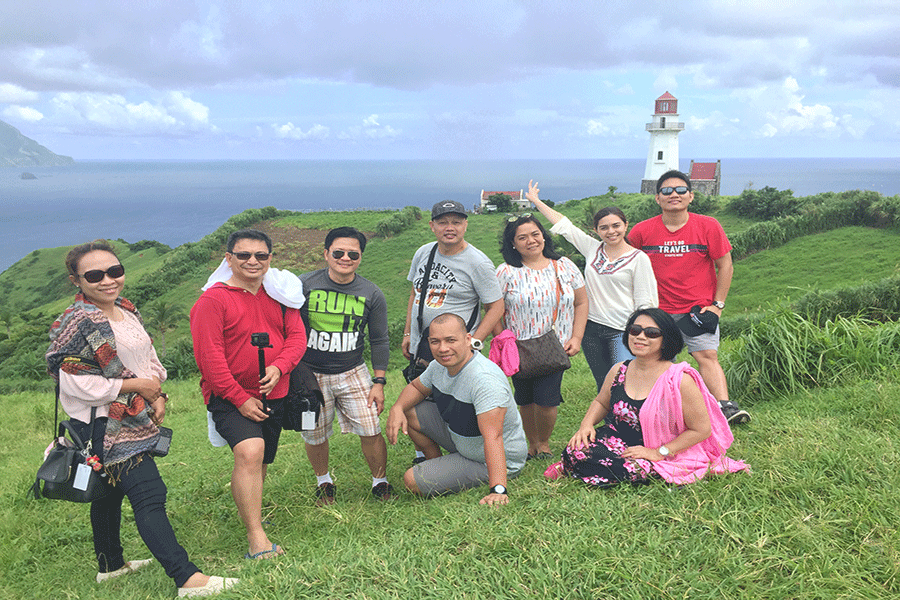 6. Mahatao Boat Shelter Port


7. Nakanmuan Arc in Sabtang Island, Batanes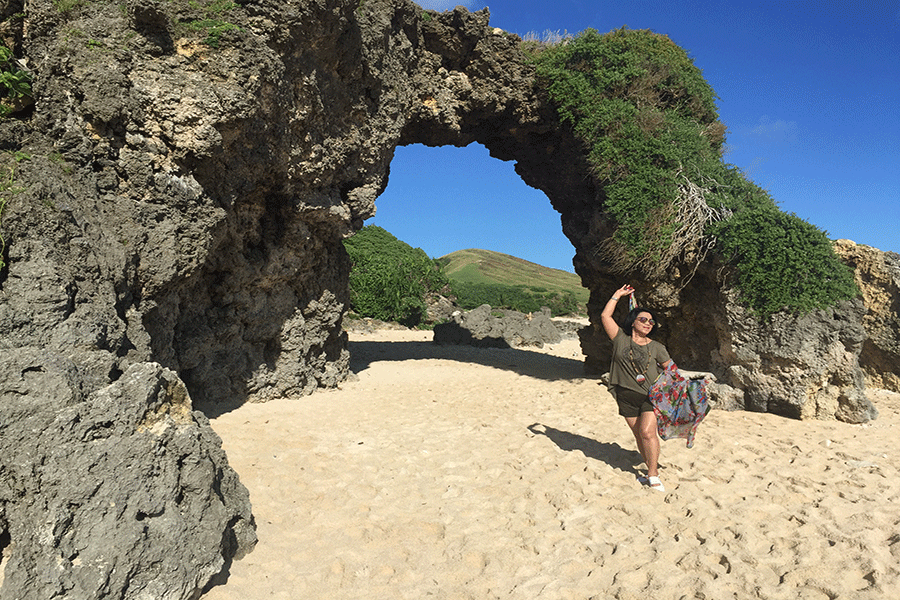 8. The House of Dakay in Sabtang Island (one of the oldest stone houses in Batanes)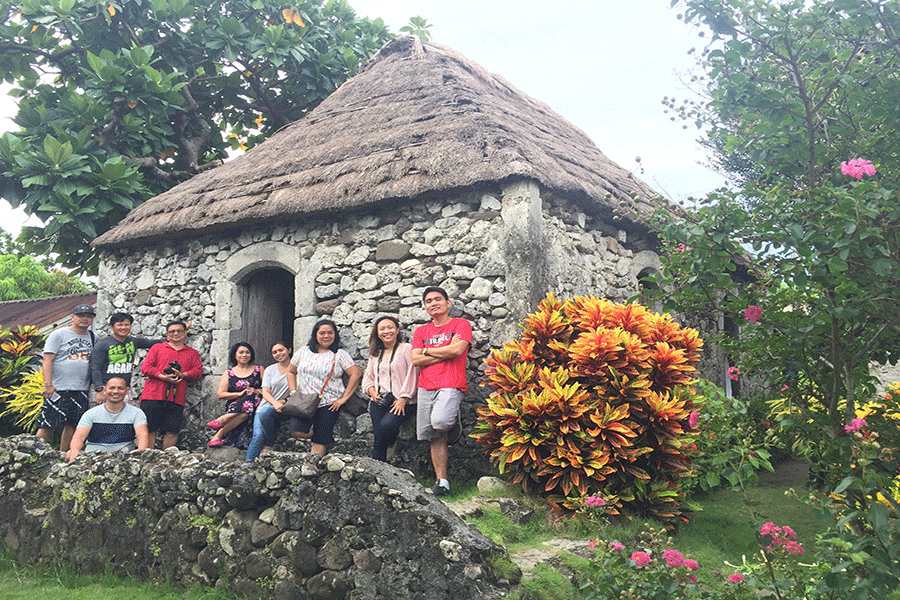 9. Racuh a Payaman Batanes' (Marlboro Hills)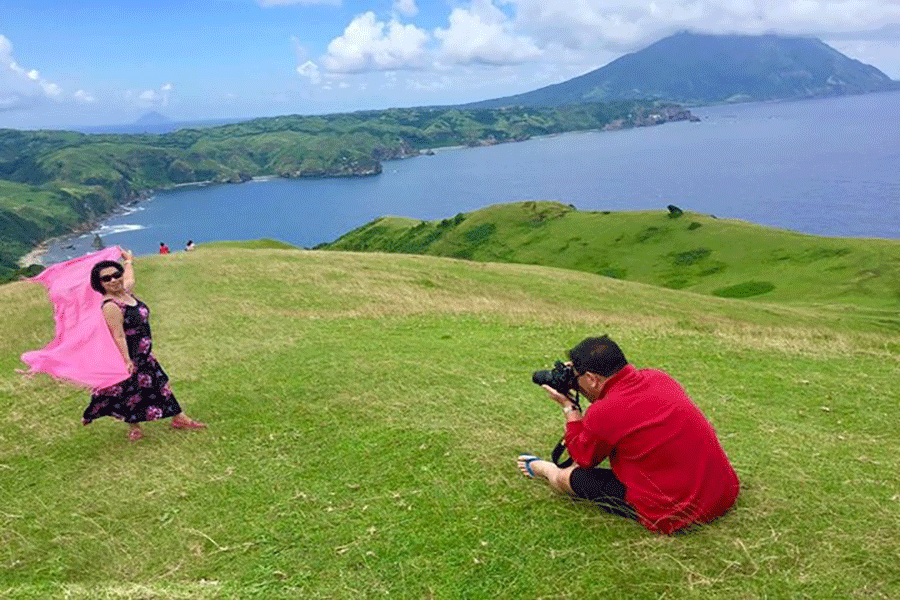 10. Ron Pineda holding a coconut crab also known as "tatus" (a threatened specie in the Philippines)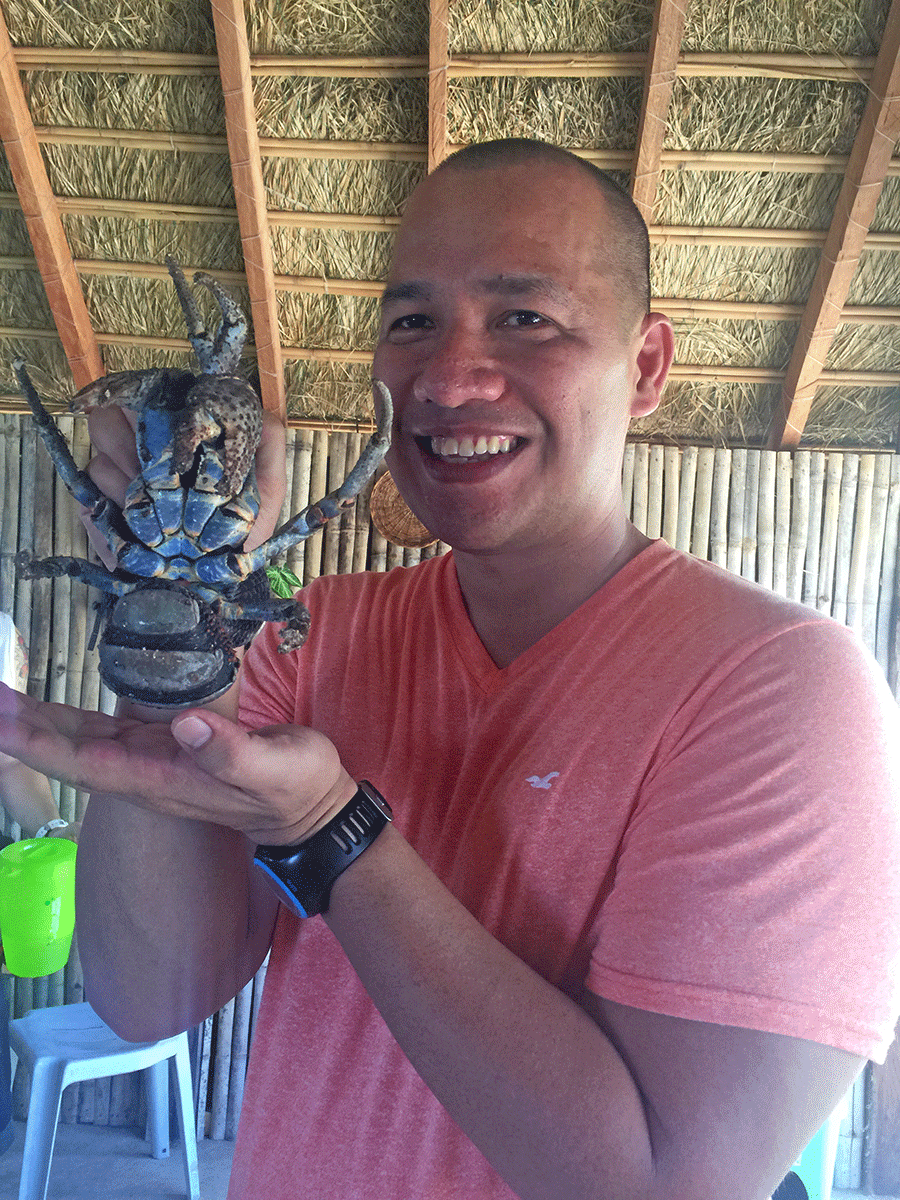 11. Honesty Coffee Shop (Lalaine Castro, an account executive assigned at the Clark hub of Philippine Airlines)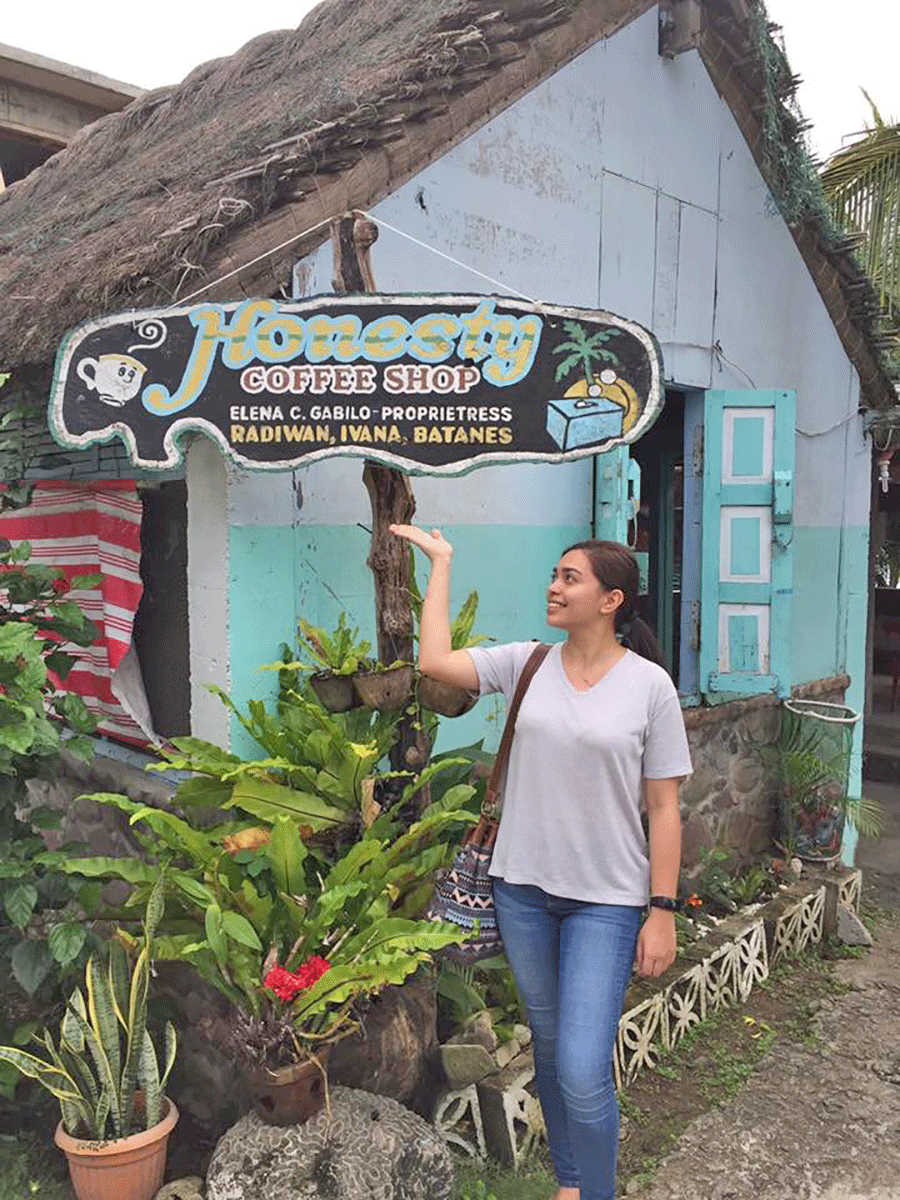 12. Sunshine recorder at the PAGASA Radar Station, Batanes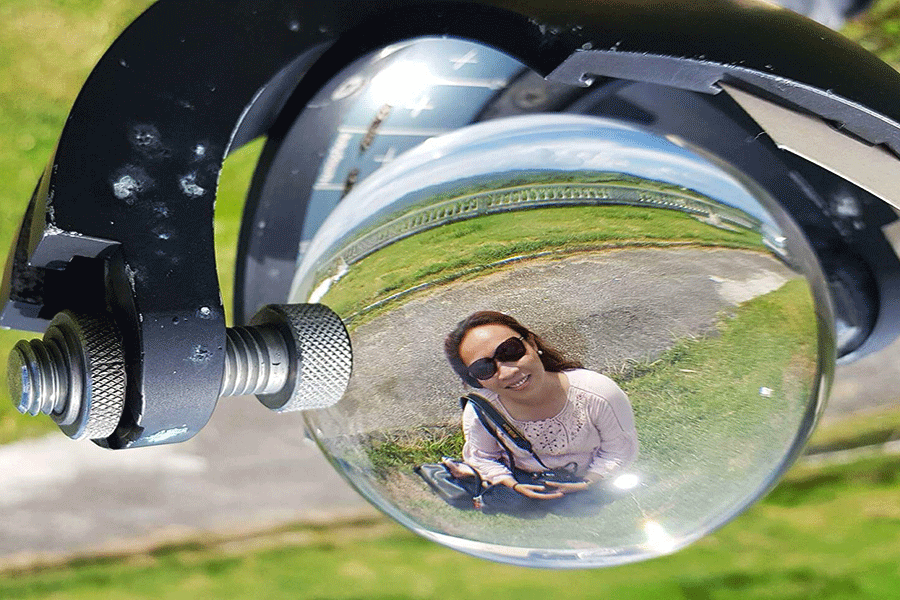 There are several DOT-accredited establishments in Batanes that include: 12 travel and tour agencies, 14 tour guides/eco guides, five tourist inns, 14 pension houses; 35 homestays, a government facility and a resort and Fundacion Pacita Batanes Nature Lodge, a 3-star rated hotel and green hotel awardee for 2016 of Association of South East Asian Nation (ASEAN).
In a dinner at Batanes Octagon Bed and Dine, Ivatan entrepreneur and president of Batanes Wakay Travel Tours Inc. Jerry Cabalce said he is advocating sustainable tourism.
"Our island is fragile and we need to preserve it," says Cabalce.
Cabalce who is also the vice chair of Cagayan Regional Tourism Council, Inc. promises to serve Ivatans and tourists while promoting cultural heritage preservation and environmental-friendly advocacies.
The company of Cabalce has been running customized tours in Batanes since 2012. "Wakay" is an Ivatan term for camote or sweet potato, which is one of the most stable food sources in Batanes.
Nature had its own way of welcoming the passengers on board Philippine Airlines' flight PR 2688 during the inaugural flight from Clark to Basco, Batanes on October 1.
A two-minute rain shower that seemed a natural water canon salute on touchdown here greeted the turboprop, with 52 passengers on board.
Of the 52 passengers, 36 were from a group of market vendors from Angeles City.
For Edmond Gaddi, chairman, fish section of the Angeles City Pampang Public Market Association, the group's Batanes trip was a "breath of fresh air and a dream come true".
Gaddi said their group had a very positive experience with Philippine Airlines.
Visiting Batanes for the third time, accomplished travel agent Lerma Quiambao said, "it's like I'm in New Zealand".
There are on-going infrastructure developments and a lot has changed in Batanes since my last visit in 2015 according to Quiambao who is also the board of director of Pampanga Agents Travel Society.
"There's always something to look forward to in Batanes. It is beautiful beyond words," says Quiambao.
How could we not desire to go back to Batanes? And don't be surprise if you'll find yourself staying longer than planned. (Astrud Q. Aguinaldo)