CLARK FREEPORT – Six communities in the Province of Batangas recently benefitted in a relief operations spearheaded by Clark Development Corporation (CDC) in partnership with various locators here.
Extending their help to uplift the lives of the affected communities after the disruption caused by Mt. Taal, CDC in cooperation with its locators donated a total of 1,100 boxes of relief goods to residents of Sta. Anastasia, San Rafael, San Tiago, San Roque, Poblacion and Talisay all in the said province.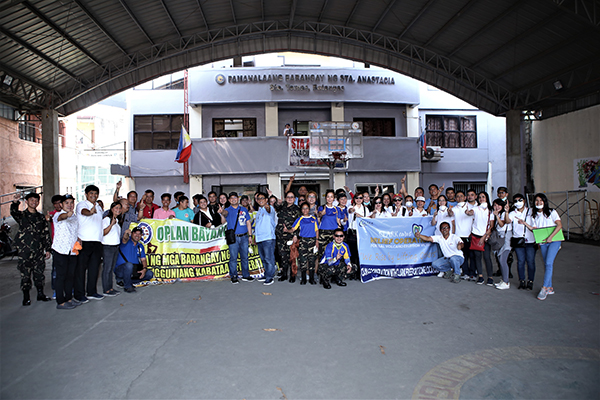 The distributed goods include hygiene kits, ready to eat food, bottled water, canned goods, noodles, biscuits, blankets, and clothing materials among others.
Volunteer employees from CDC also assisted in the distribution of donations. They were likewise accompanied by the members of the Philippine Airforce and Philippine National Police.
Meanwhile, CDC was able to raise and collect the said donations through the collective effort of its locators. Some of the companies who extended their support are Intertech Marketing and Services, Inc., Philexcel Business Park, Yokoisada Philippines Corporation, Gotto Denshi Manufacturing Philippines, Korean Apple Core Corporation, AIW International Development Corporation, Ate Malou's Catering, H3 Technology Philippines, APAC Medical Equipment Inc., K-Seowon Development Corporation, Widus Hotel, Uber Phils., GLTEK Trading Corporation, Sumidenso Automotive Technologies Asia Corp., and Gentry International School.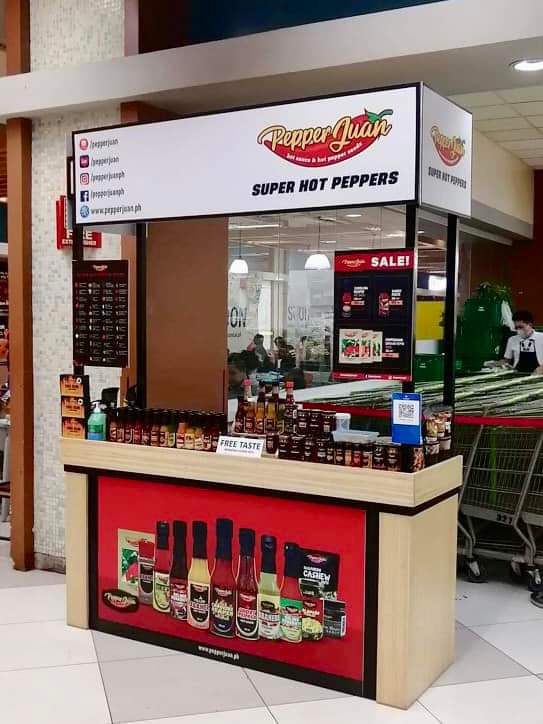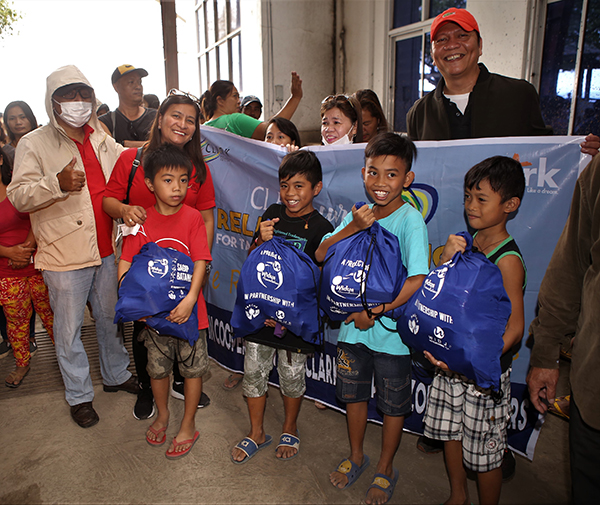 Other firms who lent a hand during the relief operations are Nanox Philippines, Origo BPO Philippines, Clark Premiere Industrial Park, Sky Call Asia Technologies, UPS International Inc., HBA Design Philippines Inc., Aerotech Industries Philippines Inc., Hilton, SPT Clark Corporation, Shore 360, SMK Electronics Phils. Corp., On Demand Office Inc., Australian Fine Foods, Wyndham Services Asia Pacific Philippines, Inc., Profit Master BPO, Pishon Clark Philippines, and PPT Philippines Corporation.
The activity was the first batch of the relief operations conducted by CDC and its locator companies. For the 2nd batch of donations, CDC External Affairs Department – Corporate Social Responsibility (CSRPD) partnered with Widus Foundation Inc. and distributed some goods to students and residents of San Nicolas, Batangas.