22
BDO announced that it will be providing a 60-day payment extension for qualified Credit Card, Auto, Home, SME, and Personal Loan customers with due dates up to April 15, 2020 in light of the COVID-19 enhanced community quarantine.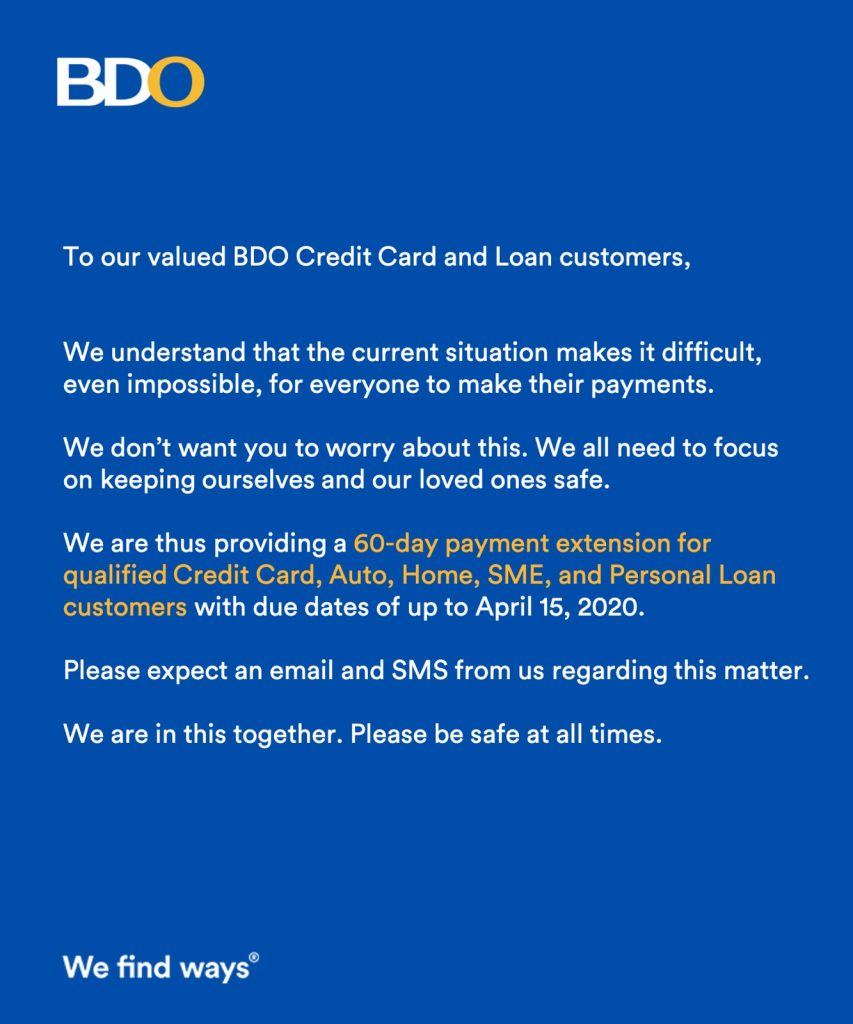 "We understand that the current situation makes it difficult, even impossible, for everyone to make their payments. We don't want you to worry about this. We all need to focus on keeping ourselves and our loved ones safe," the bank said.
Concerned credit card and loan customers should expect an email and SMS from BDO regarding the payment relief soon.