Balibago, Angeles City—Namari Japanese Bistro and Cactus Jack Smokehouse has rolled out new menus.
The revamped menu was announced on Friday, June 16 which join the list of existing signature dishes that will remain. Vice President for Sales & Marketing Justine Uy said that the newest menu items have been curated by Savers Group Holdings Restaurant Group's certified world renowned Chef Chris Oronce, an Angeleño.
"The menu includes new items that people in Pampanga and Metro Clark haven't seen before; from the taste to the presentation, we are giving them something new and different," stated Uy. "Guests will be presented with a more modern interpretation with attention to the finer points of cooking, roasting, sautéing, braising, seasoning, and plating all while using only the finest meats, fish, and seasonal produce."
These menus can silence the loudest of tables with pure, flavorful delight.
Good food and pleasant conversation are frequent partners, but excellent food and silence is a rarity—and a compliment of the highest level. The recent additions to the menu at Cactus Jack and Namari were the catalysts of the silence at our table with members of the Pampanga media (iOrbitNews, Punto Central Luzon, RW 95.1FM and GNN TV44 Pampanga) as food tasters.
Namari Japanese Bistro
Truffle Beef, Katsu Curry, Gyudon w/ Cheese, Karaage Wings, Salmon and Rice, Spicy Shake Nachos, Greek Salad, Flank Steak, Chicken Teriyaki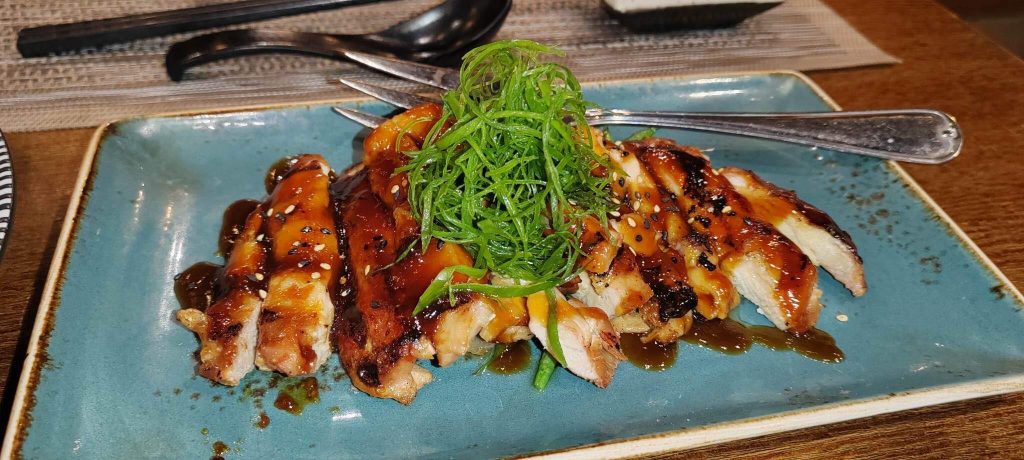 Cactus Jack Smokehouse
RIBS & CHICKEN BUNDLE P2,480
with Baby Back Ribs, Fried Chicken, Crispy Calamari, Pasta Bolognese, Steamed Rice