BALANGA, BATAAN – The Bureau of Fisheries and Aquatic Resources (BFAR) has issued an advisory in the province on Monday, October 28, after the agency found nine coastal areas here positive with Paralytic Shellfish Poison (PSP).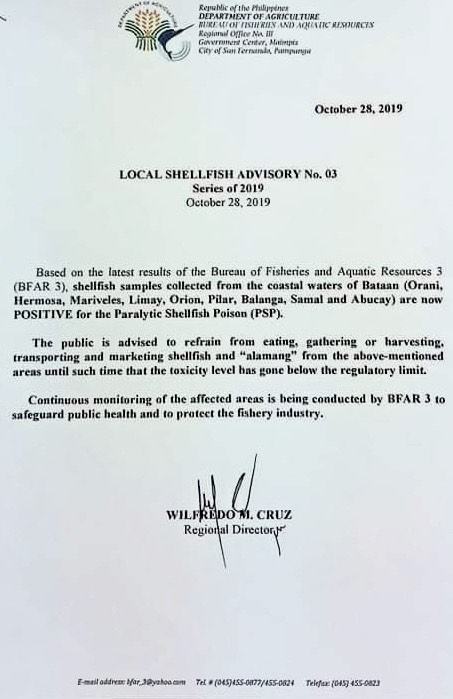 BFAR 3 Regional Director Wilfredo Cruz, in his report stated that the coastal areas of Hermosa, Mariveles, Limay, Orion, Orani, Pilar, Balanga, Abucay and Samal were found positive with red tide. 

He added that the public is advised to refrain from eating, gathering or harvesting, transporting and marketing shellfish and alamang from the above-mentioned areas until such time the toxicity level has gone below the regulatory limit.

He said that the agency is continuously monitoring the affected areas to safeguard public health and to protect the fishing industry of the province.

Other marine animals like fish, squids, shrimps and crabs can be consumed as long as they are fresh and washed thoroughly, removing internal organs like gills and intestines before cooking.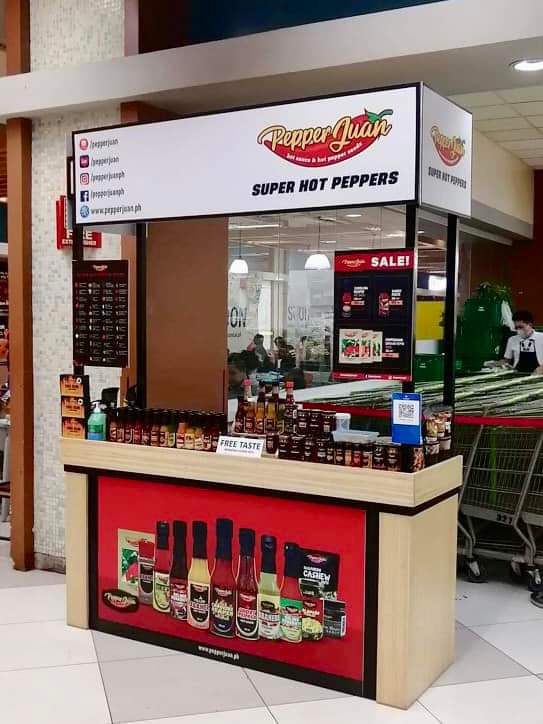 "Paralytic shellfish poisoning is the most common shellfish poisoning syndrome in the Philippines. It is caused by red tides, or the high concentration of algae in bodies of water, giving it a discoloration that can also appear "yellow, brown, green, blue or milky, depending on the organisms involved," according to a fact sheet from the Marine Biotoxins Laboratory of the BFAR.

The toxin can cause tingling of the lips and tongue, which could spread to the face, neck, fingertips and toes usually within 30 minutes, followed by headache, dizziness, and nausea.

"In severe cases, muscular paralysis and respiratory difficulty may occur within five to 12 hours. Fatalities from respiratory paralysis have been reported," the fact sheet added.