The coastal municipality of Bongao of the island province of Tawi-Tawi received School-in-a-Bag portable digital classrooms, as well as an Infocast SMS solution, as incentives for bagging the prestigious Seal of Good Education Governance presented by Synergeia Foundation and USAID Philippines.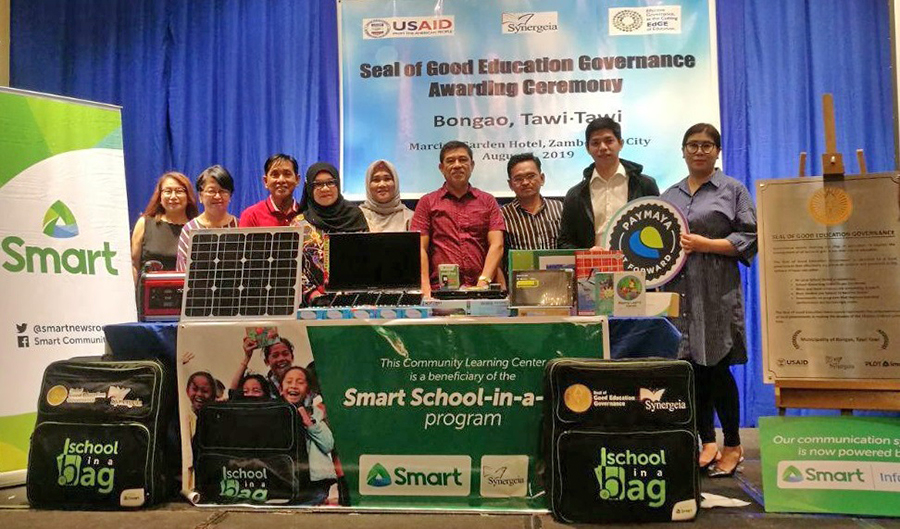 During a turnover ceremony held in Zamboanga City last August 1, 2019, Bongao Mayor Jimuel Que emphasized how their local government recognizes education's crucial role in their community, which is why they uphold good governance in education.
"We hope for continuous sustainable partnerships to strengthen more educational programs in our area," Mayor Que said.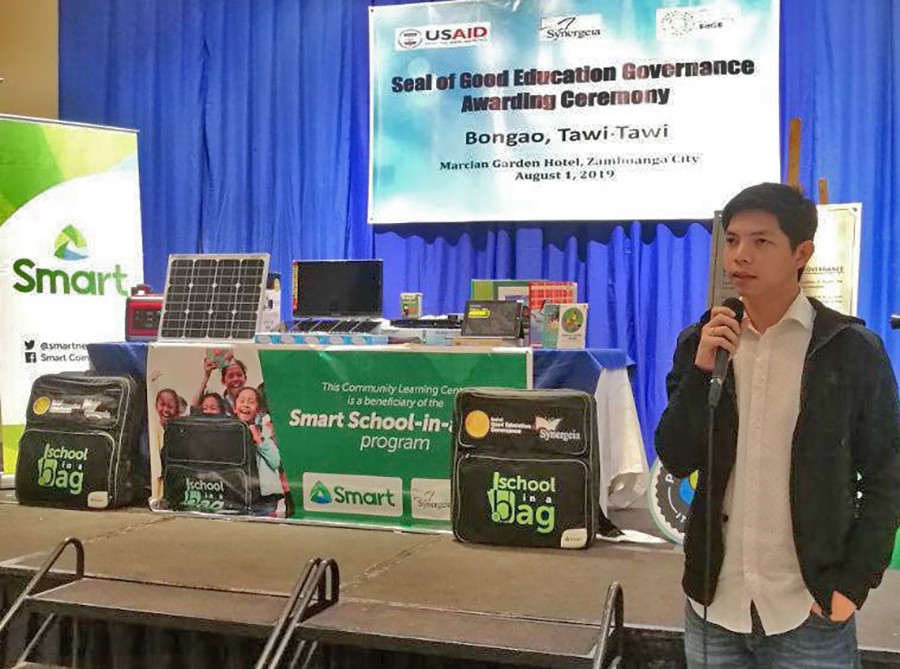 For Bongao, one School-in-a-Bag unit was jointly donated by digital services provider PLDT and its wireless subsidiary Smart Communications (Smart). A second learning package was funded by PayMaya Philippines through their #PayMayaItForward corporate social responsibility initiative.
The municipality also received an Infocast web-based SMS solution for sending out important announcements.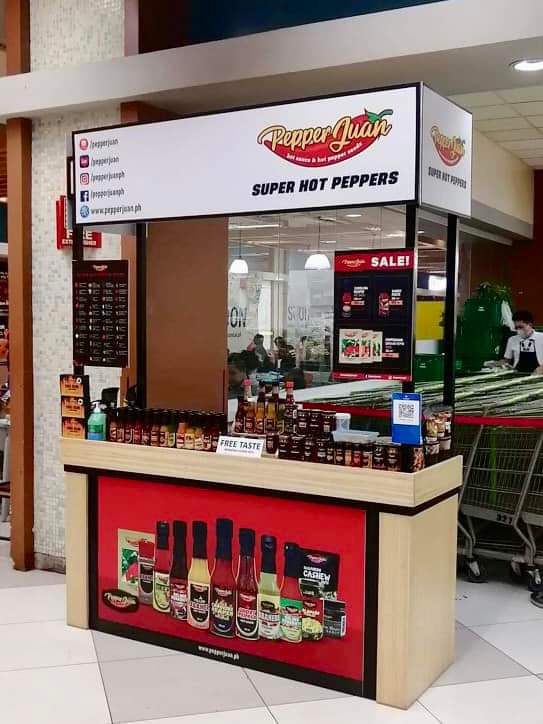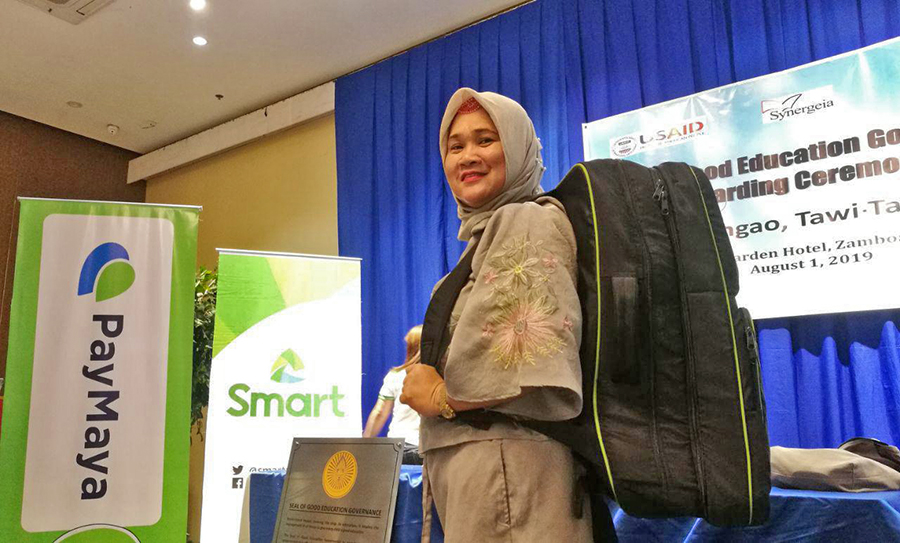 Intended for remote schools and communities such as Bongao and other islands in Tawi-Tawi, specifically areas with limited electricity and internet connection, a School-in-a-Bag comes in a water-resistant backpack that generally contains a solar panel and battery, teacher's laptop and tablet, Smart pocket WiFi, projector, DVD player, TV, and student tablets.
"We are very much thankful for the continuous support of USAID Philippines, Synergeia Foundation, Smart Communications, Inc. and PayMaya," the mayor said.
The devices carried in every School-in-a-Bag backpack are pre-installed with educational content that include award-winning Learn Smart literacy apps developed by Smart in partnership with the Department of Education (DepEd) and academic institutions nationwide. To-date, Smart has launched nine #LearnSmart literacy applications: Bahay Kubo (Filipino), Kaalam (Cebuano), Ta'allam and Tahderiyyah (Arabic), Matisalug (Matigsalug indigenous peoples Tribe of Davao and Bukidnon), Kaaram (Waray), Katao (Inabaknon), Singsing (Kapampangan), and Sanut (Ilokano).
Since the program's launch in 2016, over 160 School-in-a-Bag packages have been donated to various learning institutions nationwide. To date, the Program has benefitted more than thirty thousand students and over a thousand teachers in communities all over the Philippines.
Those interested in School-in-a-Bag may send an email to learnsmart@smart.com.ph.