BPI-Philam Life Assurance Corp. (BPLAC), the leading bancassurance company in the country[, recently presented a cash donation worth P3.4 million and handed over 200 iPads to Philam Foundation, the corporate social responsibility arm of the Philam Group.
"We at BPI-Philam, in partnership with Philam Foundation, are passionate about empowering Filipinos by bringing quality education, financial literacy, and healthcare to underprivileged youth and other communities in need across the country. This donation reinforces our commitment to this advocacy and reflects our support to Philam Foundation and all of its programs," said Surendra Menon, BPLAC CEO and Philam Foundation Executive Director.
The cash donation is expected to reach marginalized sectors and the common Filipino through Philam Foundation's three main programs—Philam Paaralan, Philam SAVES, and ALPHA (Alliance for the Philippines' Health and Advocacy) with initiatives involving quality education, financial literacy, and hospital-based health programs.
The 200 iPads, together with 18 desktop computers from Philam Life, meanwhile, were donated by Philam Foundation to Sandiwaan Center for Learning (SCL), a technology-based learning center that provides education to out-of-school youth. SCL equips its students with technopreneurial knowledge and skills, from basic computer literacy to robotics through alternative teaching and learning methodologies.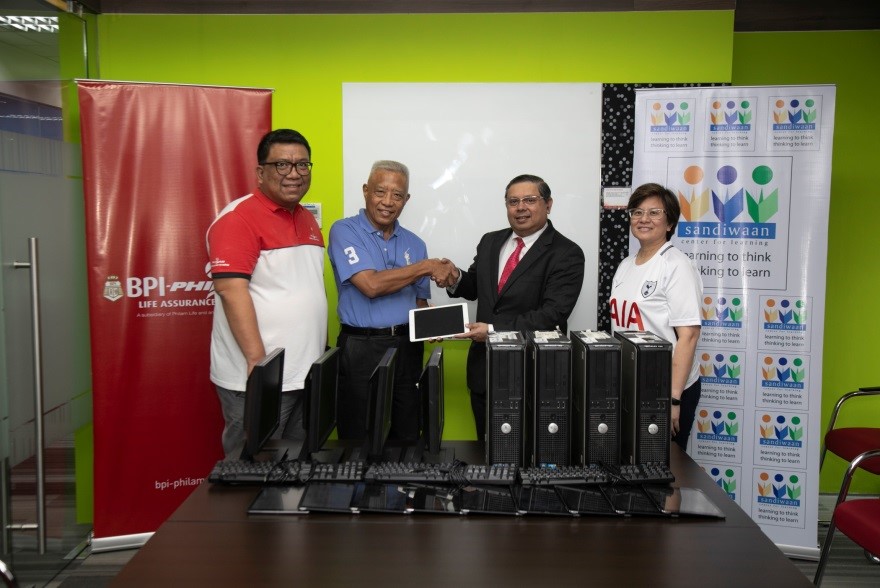 Philam Foundation, funded by Philam Group's annual institutionalized donation, promotes "healthy, wealthy, wise" initiatives in its nationwide enabled campaigns that mainly focus its assistance in the areas of health, education, arts and culture, and livelihood (HEAL) development of Filipino Families.
Alongside BPLAC's independently conducted outreach programs, the bancassurance company and its employees had volunteered their time and funds over the years to support Philam Foundation in contribution to the social and economic development of the country. BPLAC will continue to support Philam Foundation and all its humanitarian initiatives for underprivileged Filipinos and communities in need.