Breast cancer is the most commonly diagnosed cancer and the leading cause of cancer death among women worldwide according to the Global Cancer Statistics of 2012. An estimated 1.7 million cases and 521,900 deaths were recorded in 2012 alone.
The Philippines has the highest incidence of breast cancer in the Southeast Asian Region and one of the highest mortality as well. Incidence of breast cancer steeply increased during the 1990s most likely due to changing reproductive patterns, increasing obesity, decreasing physical activity, and increased breast cancer screening activities.
Risk factors for breast cancer include: being female, old age, obesity, history of radiation to the neck and/or chest area during the younger years, family history of breast cancer, having menstruation before the age of 12, menopause after the age of 55 and first live birth after the age of 30.
Breast cancer do not have signs and symptoms in the beginning. It is therefore recommended that women follow the screening guidelines for breast cancer. These include a monthly self breast examination beginning at age 20. At 30, women should start seeing a physician or a trained health care worker for an annual physical examination. Beginning the age of 40, women are advised to undergo annual mammogram aside from the self-breast and clinical examination. The objective of breast cancer screening is to catch the cancer early. While we cannot prevent breast cancer, BREAST CANCER CAN BE CURED IF DIAGNOSED EARLY.
Developments in medicine have paved the way for a more individualized and holistic approach to breast cancer. Decades ago, all women who had breast cancer underwent only one type of surgery. This type of surgery meant taking out the whole breast and axillary tissue of the patient. Surgery then would be followed by chemotherapy and radiotherapy accompanied by their own set of side effects or complications.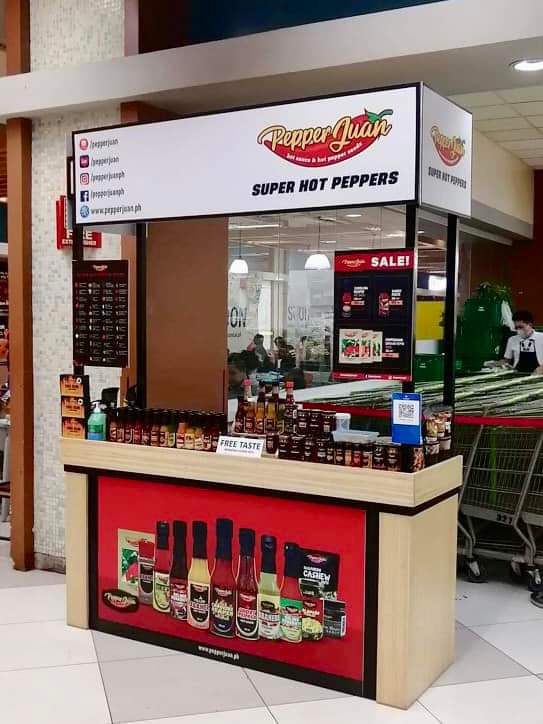 Better medicines now help patients experience minimal side effects while on chemotherapy. Updated radiotherapy equipment cause fewer complications. Patients may now choose between a total mastectomy or a partial mastectomy if diagnosed early. Not all the axillary tissue may be removed as well.
A patient deeply concerned with body image may choose to have reconstruction. It may seem to be a complicated management but this is all because treatment now is and should be personalized. Not all breast cancers are the same. Not all patients are the same. Physicians and nurses from different specialties such as breast surgery, plastic surgery, radiology, anesthesiology, medical oncology, internal medicine, pathology, and radiation oncology and rehabilitation medicine come together and deliberate on the best treatment approach.
The patient and her family are included in the decision making as well. This is called participatory medicine. This is the approach one can expect from The Medical City Clark (TMCC) Breast Center which was officially launched in October 2016. Women in Region 3 can now have the opportunity to undergo the same treatment which many think is only possible in health institutions in Metro Manila.
The TMCC Breast Center is a one stop shop equipped with up to date imaging techniques, the latest diagnostic instruments and trained specialists in breast care. Patients can seek consult at the TMCC Breast Center and be assured of a quality, personalized, holistic and up to date management.
A breast cancer diagnosis may be one of the most devastating events one can experience in life. But no one needs to go through it alone. We at the TMCC Breast Center are committed to give patients the best care possible and help them walk through it.
October is breast cancer awareness month. In line with holistic care, the TMCC Breast Center will host a special event for patients entitled PINK IS THE COLOR OF LIFE. This will be on October 7, 2017, 8am to 12nn at the Quest Hotel, Clark Freeport, Pampanga. The program will start with a one-hour yoga session, followed by snacks, a lecture on nutrition and a make-up tutorial. The fun filled morning will be capped by a Lunch fellowship. Simultaneous to this will be a postgraduate course for different specialties such as Family Medicine, OB-Gynecology, Medical Oncology and General Surgery. The post-graduate course entitled: Diagnosis and Management of Breast Cancer in this Era will be from 8am to 5pm. This will tackle updates on the multidisciplinary management of breast cancer from imaging and diagnosis to management and rehabilitation of the patient. Interested patients and physicians may register through 0916-448-8046 or at 045-300-8888.
FELICIDAD CLAUDIA R ORDONEZ, MD, FPSGS, FPCS
Graduate of General Surgery from East Avenue Medical Center and Fellow of Breast Surgery from the Kandang Kerbau Womens and Children's Hospital in Singapore. Fellow of the Philippine Society of General Surgeons and Philippine College of Surgeons. Member of the Breast Study Group of the Philippine Society of General Surgeons. Member of the Philippine Breast Cancer Society and the American Society of Breast Surgeons. The Medical City Clark's Breast Center, Head. Chairman, Management Committee East Avenue Medical Center Breast Care Center.