Local officials in Bulacan province highlighted the patriotism of the Bulakenyos wherein Senator Richard J. Gordon called on Filipinos to determine their share in earning the freedom they enjoy during the commemoration of the 120th Anniversary of the Declaration of Philippine Independence at the historical church of Barasoain in the City of Malolos on Tuesday morning.
The commemoration, that pushed through amid bad weather, was highlighted by the flag raising ceremony and wreath laying activity at the monument of Gen. Emilio Aguinaldo led by Gordon and Bulacan officials headed by Governor Wilhelmino Sy-Alvarado, Vice Governor Daniel Fernando and Malolos Mayor Christian Natividad.
It was anchored on the theme "Kalayaan 2018: Pagbabagong Ipinaglaban, alay sa Masaganang Kinabukasan" and was made possible through the joint efforts of the National Historical Commission of the Philippines, Provincial Government of Bulacan and City Government of Malolos.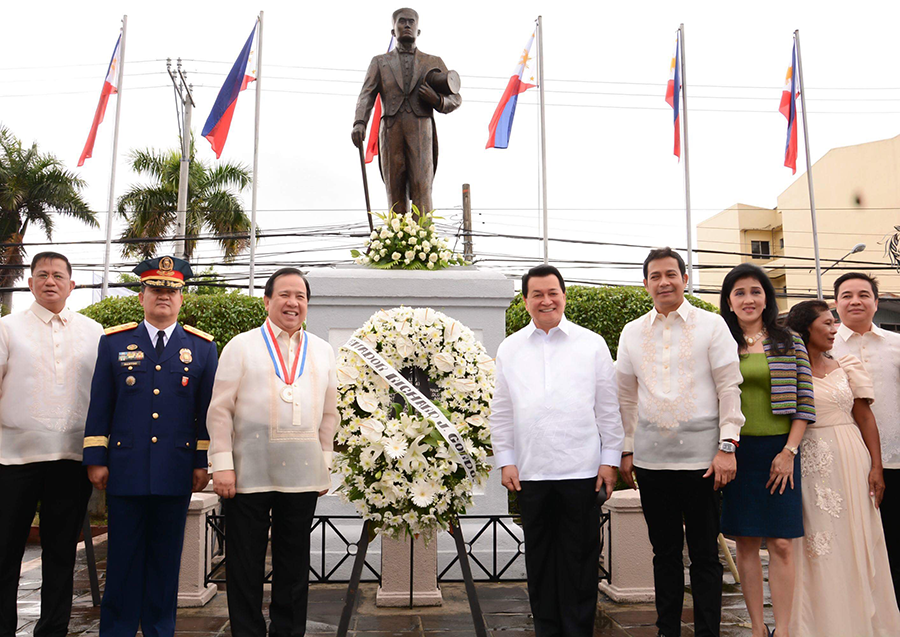 BULACAN COMMEMORATES 120th INDEPEPENDENCE DAY. Senator Richard Gordon (3rd from left), together with Bulacan Governor Wilhelmino M. Sy-Alvarado (fourth from left) lead thousands of Bulakenyos in the wreath laying ceremony at the statute of Gen. Emilio Aguinaldo in commemoration of the 120th Anniversary of the Declaration of Philippine Independence held at the historic grounds of Barasoain Church, City of Malolos, Bulacan this morning. Also in the photo are (L-R) Police Chief Supt. Elmer Bantog, Engr. Larry Cruz of the National Historical Commission of the Philippines, Vice Gov. Daniel R. Fernando, and Board Members Ma. Lourdes Posadas, Norma Roque and Allan Andan. Photo by ERICK SILVERIO
The chairman of the Blue Ribbon Committee, Senate Committee on Government Corporations and Public Enterprises and Senate Committee on Justice and Human Rights, believed that freedom is a choice and every Filipinos can contribute as long as they commit themselves to the share on the goal of their beloved country.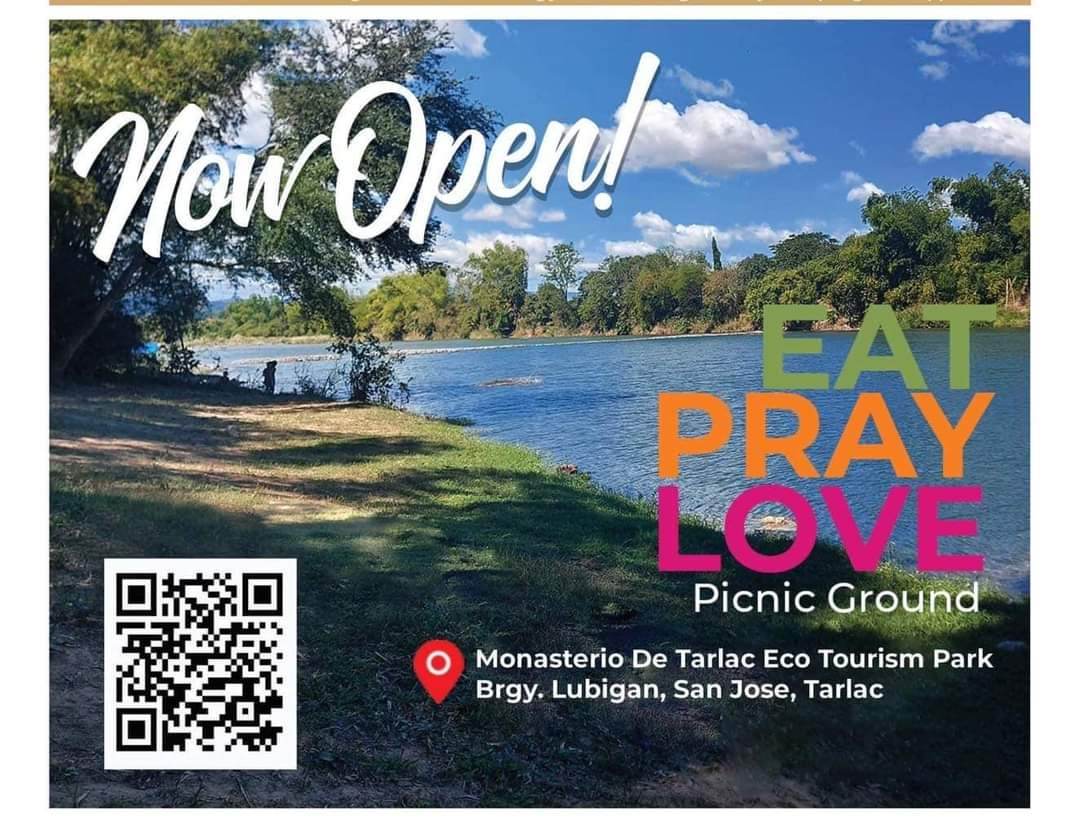 Before the senator's speech, Malolos City Mayor Natividad cited the events from the ratification of the first Philippine Constitution to the declaration of the Malolos Republic by General Emilio Aguinaldo.
Gordon on the other hand,  called on Filipinos to work together to achieve the true independence that the brave men and women in history envisioned and fought for and that we, the citizens of the Philippines, continue to do so for our children, grandchildren and future generations to come.
"Today we mark our Independence Day. We must give recognition and honor to our heroes who sacrificed their lives for our country to be free from the colonial invaders. But we must also take time to ask ourselves, 'have we continued what they have started and worked hard for the Philippines to become truly independent?'" he said.
Gordon pointed out that after the wars – the World Wars and civil wars have ended, countries such as the United States, Korea, Israel, and Singapore, among others, became stronger nations, developing strong militaries and respected education systems after getting their independence.
"Other countries like Israel, they had to get their land back bit by bit and in 1948 when they got their independence, they were recognized by the UN. At hanggang ngayon they are still fighting for it.
Hanggang ngayon lumalakas sila. Hangang ngayon lumalakas ang America, mula nung naging independent sila, mula nung nagka-civil war sila, lumakas sila, lumakas sila ng lumakas nung nagkarevolution sila. Nagka-World War I and World War II, palakas sila ng palakas. Hindi katulad natin na hindi talaga lumalakas. Ang Singapore, nirerespeto ang education nila. Ang kanilang Armed Forces, maliit na bayan lang yan gaya ng Israel, pero hindi mo basta ite-take for granted. Or for that matter, Korea," he said.
The senator added that to ensure that the sacrifices of our brave heroes would not be for naught, we should work hard to achieve economic development and strengthen our military so that the country could enjoy true independence and would be taken seriously.
For his part, Gov. Alvarado said that the commemoration reminds us not only of the brightest part of our history but also the continuous importance of freedom as an invaluable gift that heroes sacrificed for.
Independence Day (Araw ng Kalayaan) is an annual national holiday in the Philippines observed every June 12 as a commemoration of the Philippine Declaration of Independence from Spain on June 12, 1898. –ELOISA SILVERIO