Treat your family and friends like a king at the newest branch of the Beloved Burger King in Pampanga.
BK is one of the most popular fast-food giants in the Philippines. The company-owned store boasts in a stand alone building within the premises of Orchard: A Community Place, Barangay Telabastagan, City of San Fernando. It will not only feed "cabalens" and bypassers along MacArthur highway but also creates whopping 50 new jobs for local crew at the site.
It provides drive-thru for hungry customers; 62 seating capacity for in-door diners and a 14-seater al fresco area; initially opens at 6am until 12 midnight and will cater 24-hour operations in December.
BK Orchard Branch is the 4th store in the city, totalling 11 stores in Pampanga.
There are 129 Burger King stores in the Philippines, all of which are owned and operated by Jollibeee Food Corp., up from just 99 in September 2021.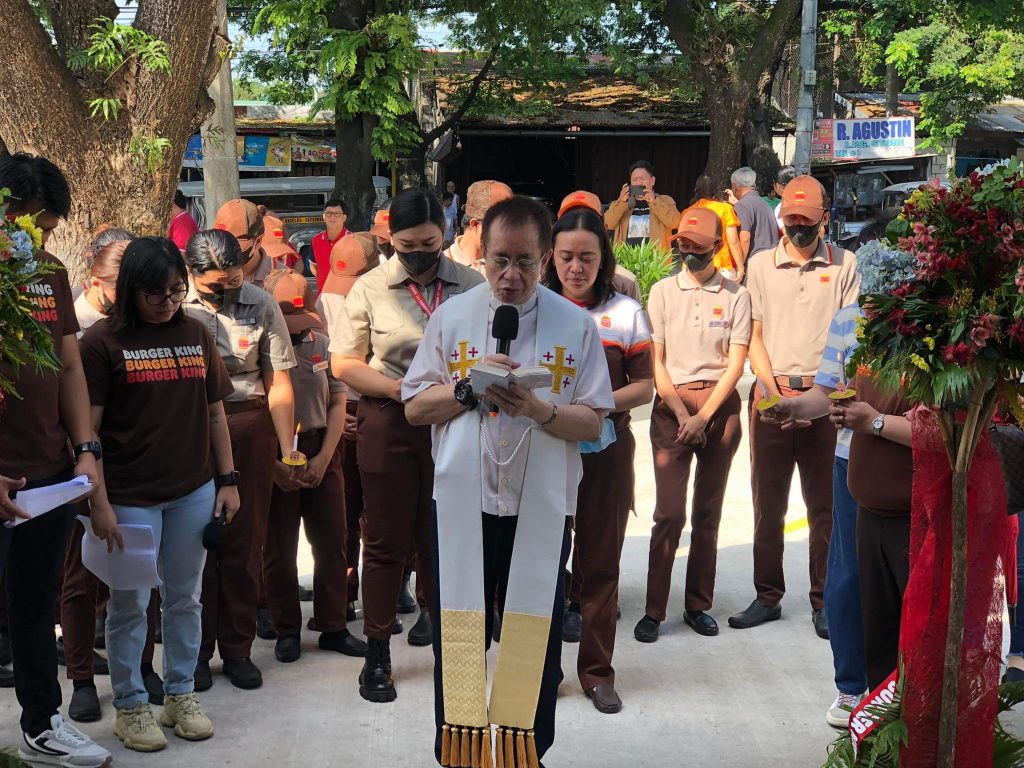 Burger King Corporation (BK), is an American-based multinational chain of hamburger fast food restaurants headquartered in Miami-Dade County, Florida, the company was founded in 1953 as Insta-Burger King, a Jacksonville, Florida-based restaurant chain.
Blessing & ribbon cutting attendees: Rev. Fr. Eric De Guzman, parish priest, Sacred Heart Parish Church; Orchard: Community Place owners former vice mayor Jimmy Lazatin, Marco Lazatin, Clarita Lazatin-Magat, Gino Lazatin Magat, Arch Andro Lazatin-Magat, and Carlo Lazatin; Weng Del Prado, Operations Director Burger King Ph, Mark San Joaquin, Restaurant Systems and Store Development Head Burger King Ph; and Janssen Agbada, Trade Marketing Manager.