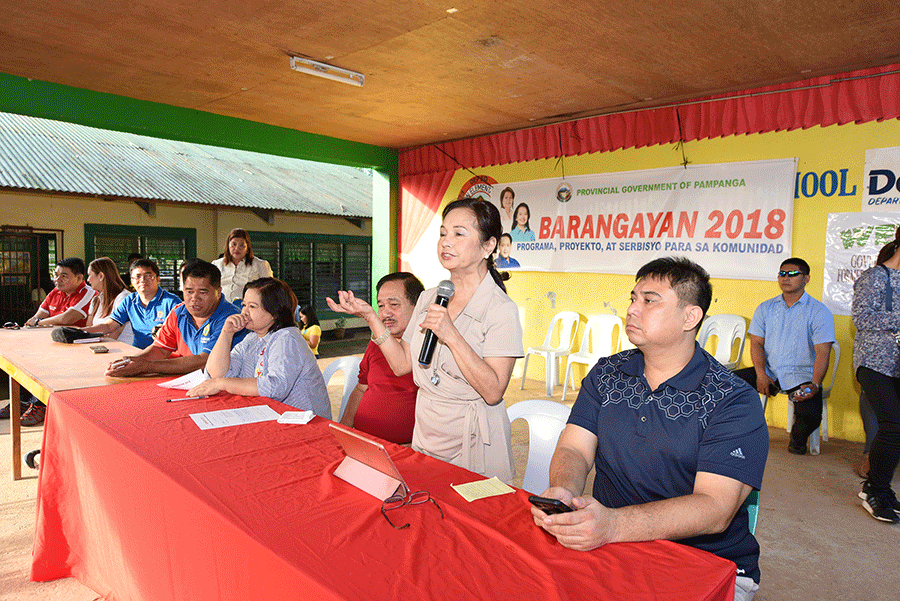 CITY OF SAN FERNANDO – 'Barangayan 2018' has kicked​ ​off on Wednesday visiting ​five villages of Floridablanca to bring the programs and services of the provincial government closer to the people.
The Barangayan was led by Governor Lilia 'Nanay' Pineda and 2nd District Rep. Gloria Macapagal Arroyo with the department heads of the Capitol together with the personnel of the Provincial Health Office (PHO), Provincial Disaster Risk Reduction and Management Office (PDRRMO), Provincial Social Welfare and Development Office (PSWDO) and General Services Office who converged their resources for the benefit of the target beneficiaries.
The Barangayan team visited the Barangays of San Ramon, Palmayo, Carmencita, Bodega and Dampe in Floridablanca.
Barangayan was realized to discuss the programs of the government with the people in the grassroots, hear their suggestions, identify their needs in their respective villages and inspect the on-going projects.
Part of the Barangayan is the conduct of a medical mission and distribution of food packs to identified poor households.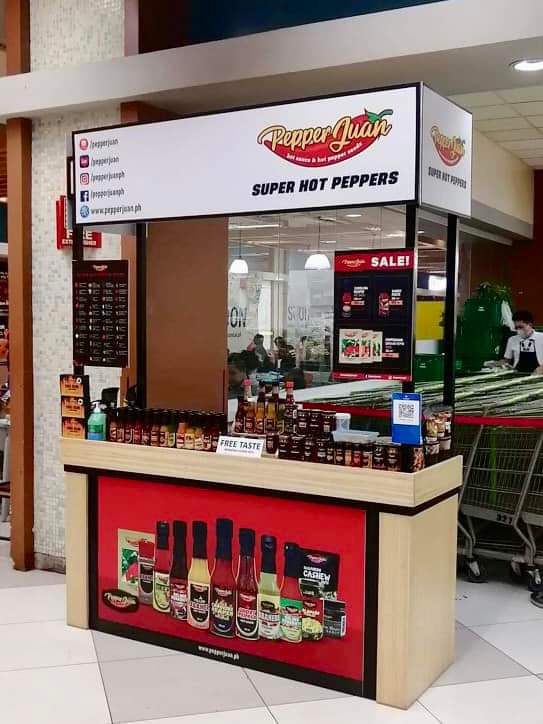 Another component of the Barangayan is the Nanay Community Workers and the 'Narses sa Nayon' who were tasked to assist the indigent people who are in need of medical attention.
During the activity, Governor Lilia Pineda announced the plan of the provincial government to construct new barangay halls in the province before her term ended.
She told the people here that the first recipients this year of this project are the said villages of Floridablanca.
"I want to leave a legacy that is to build identical barangay halls to all 505 barangays of Pampanga," she said.
For her part, Rep. Arroyo reported the P30 million funds from the national government intended for road projects in the town.
She also mentioned the P100 million flood control projects for Gumain River that will lessen the burden of floodings in the second district.
"We are fortunate that President Rodrigo Duterte granted my requests for funding. This year, many projects will be realized," she stated.
Officers from the Department of Agriculture (DA) and National Irrigation Authority (NIA) were also present in the Barangayan.
These agencies of the government vowed to provide water pumps and shallow tube wells to the farmers of Floridablanca.