Midori's Creekside Bar is the newest and only outlet operated by a hotel-casino property inside Clark Freeport Zone in Pampanga that offers alfresco dining with live entertainment nightly. 
The venue occupies a spacious total land area of 2,000 sq. m. which can accommodate a maximum of 160 guests. As its name perfectly connotes, the bar is ideally situated outdoors by the creekside bordering the Midori Clark Hotel and Casino property. The bar was conceptualized by the Midori casino management to provide food and beer lovers with an alternative bar and grill restaurant especially during this time of the pandemic when outdoor dining in an open area is deemed safer.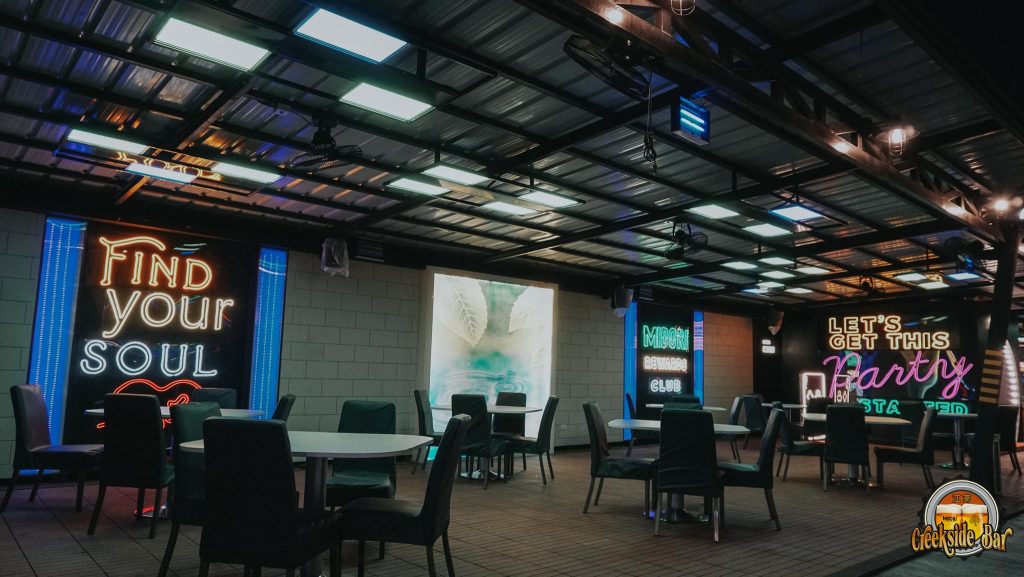 The Creekside Bar offers guests with the best beer and food pairings that feature all-time favorite Filipino dishes and grills or "pulutan" that are best paired with local and international beers. The bar and grill restaurant is intended to cater exclusively to Midori Rewards Club (MRC) members and special VIPs and guests of the Midori Hotel and Casino. F&B can be availed using Creekside Bar vouchers redeemable through points earned or may be bought in cash by MRC members. For non-Midori Rewards Club members who wish to visit the area, guests can also enjoy unique and must-try Taiwanese and Chinese dishes from the adjacent Midnight Midori restaurant payable through cash or credit cards. 
The Creekside Bar provides not only the most delicious food but also the best nightly entertainment featuring the most sought-after live bands in town. The nightly performances are sure to give the guests some chill and good vibes through the wide variety of music offered.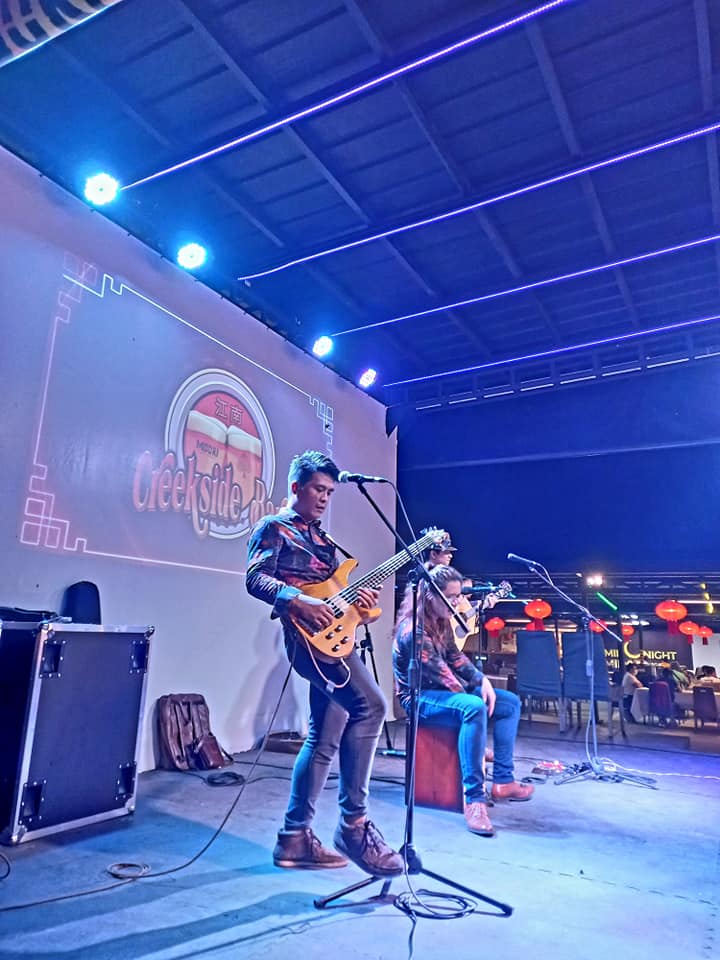 This enjoyable yet spacious and safe venue is designed to be a fun and happy place with neon-lighted backdrops and comfortable LED seats to give the place a cool and relaxing ambience. Rain or shine, the Creekside Bar is open to welcome guests daily from 7 PM to 3 AM. Celebrate #goodtimes at the Creekside Bar, your #HappyPlace at Midori, Clark Freeport Zone.