SM City Pampanga, SM City Telabastagan and SM City San Fernando Downtown once again made a stand for one meaningful purpose in the celebration of Earth Day 2019 with the theme 'Protect our Species'.
Earth Day is meant  to inspire  awareness  and appreciation for our natural environment. It was founded by United States Senator Gaylord Nelson, first held on April 22, 1970 considered to be  the birthday of the modern environmental protection movement. At first, Earth Day was celebrated only in the United States until Denis Hayes, the original national coordinator in 1970, organized international events across 141 nations. Nowadays, it is said that more than one billion people worldwide take part in activities on Earth Day, making it the world's most widely observed secular (non-religious) holiday.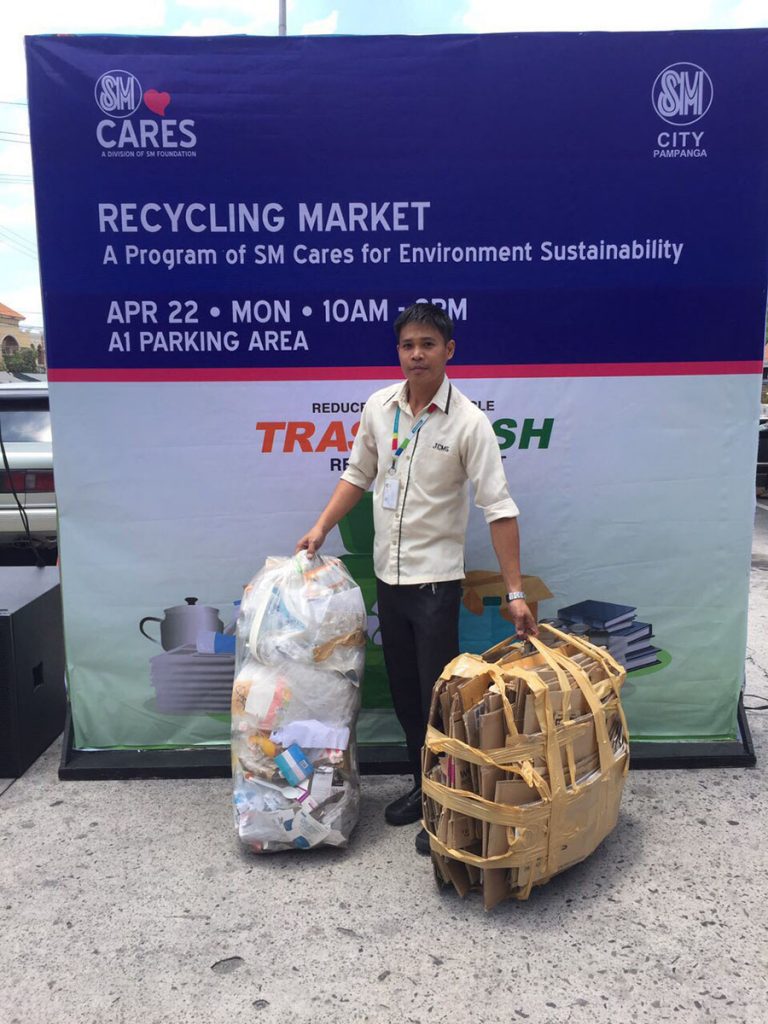 This year marks the 12th year that Earth Day, in partnership with the Department of Energy and Natural Resources and Earth Day Network Philippines, is being celebrated simultaneously in all SM Supermalls nationwide.
For the past years, SM took part in the initiative of battling against climate change. The saga continues as people from different walks of life practice the 3 R's: Reduce, Reuse, and Recycle in making a big difference. Through the Trash to Cash program of SM malls, everyone is invited to bring their recyclable waste in the form plastic and pet bottles, tin and aluminum cans, books, newspapers, scratch papers, furniture made of wood, metal cookware and kitchen items be converted into cash. This is true to the Filipino saying, "may pera sa basura." Moreover, 3 percent of the collected sales will be donated to SM Cares Programs.
Let's make every day an Earth Day. Let all our actions, big or small, be a way of loving and caring for our dear Mother Earth thus protecing our species. Trash to Cash booths are available every first Friday and Saturday of the month in SM City Pampanga, SM City Telabastan and SM City San Fernando Downtown.