NEW CLARK CITY, Tarlac — About 80 micro, small and medium enterprises in Central Luzon currently showcase their products in a trade fair at New Clark City (NCC) which plays host to the Aquatics and Athletics events of the 30thSouth East Asian Games (SEA Games).
"SEA Games is the most opportune time to showcase our local products to the world," Department of Trade and Industry (DTI) Undersecretary Blesila A. Lantayona said.
For his part, Bases Conversion and Development Authority Vice President for Business Development Arrey Perez said they will continue to support the initiatives of government agencies like DTI, especially those that will benefit local entrepreneurs.
DTI Regional Director Judith P. Angeles said the display of local products for sale at SEA Games will primarily cater to foreign and local athletes as well as sports officials and spectators.
It features quality products like bags, wallets and accessories, household display items such as miniature kitchen wares and souvenir items.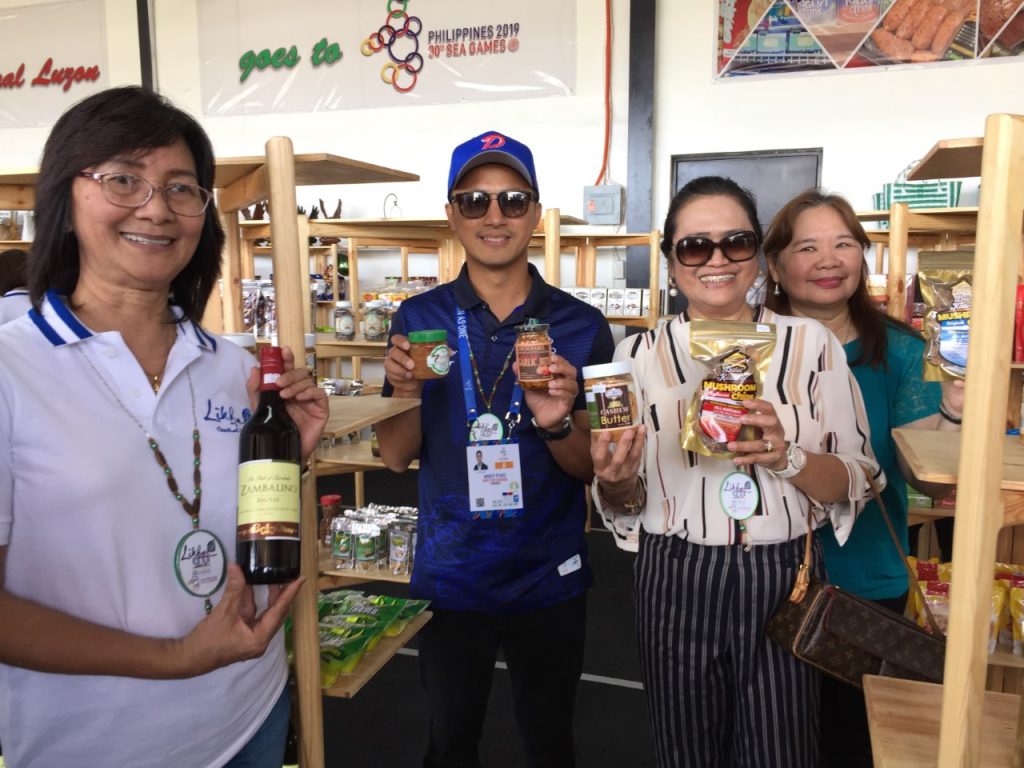 "In coordination with the Bureau of Jail Management and Penology, the fair also includes display products produced by Persons Deprived of Liberty. Food items in the trade fair include marine-based products, chili pastes, peanut butter and cashew nuts, delicacies and handicrafts," Angeles furthered.
The trade fair will run until the Closing Ceremony on December 11. It is housed in the commercial area of NCC in front of the Aquatics Center.