DINALUPIHAN, Bataan – The Commission on Higher Education (CHED) has approved new college courses being offered by University of Nueva Caceres (UNC-Bataan).
This was confirmed last Friday to newsmen here by Felicito C. Payumo, Chairman of the Bataan Peninsula Educational Institution Inc. that owns and operates UNC Bataan.
Among those college courses recently approved by CHED were Bachelor of Science in Accounting Information Systems, Bachelor of Science in Agribusiness, Bachelor of Arts in Communication and Bachelor of Science in Entrepreneurship.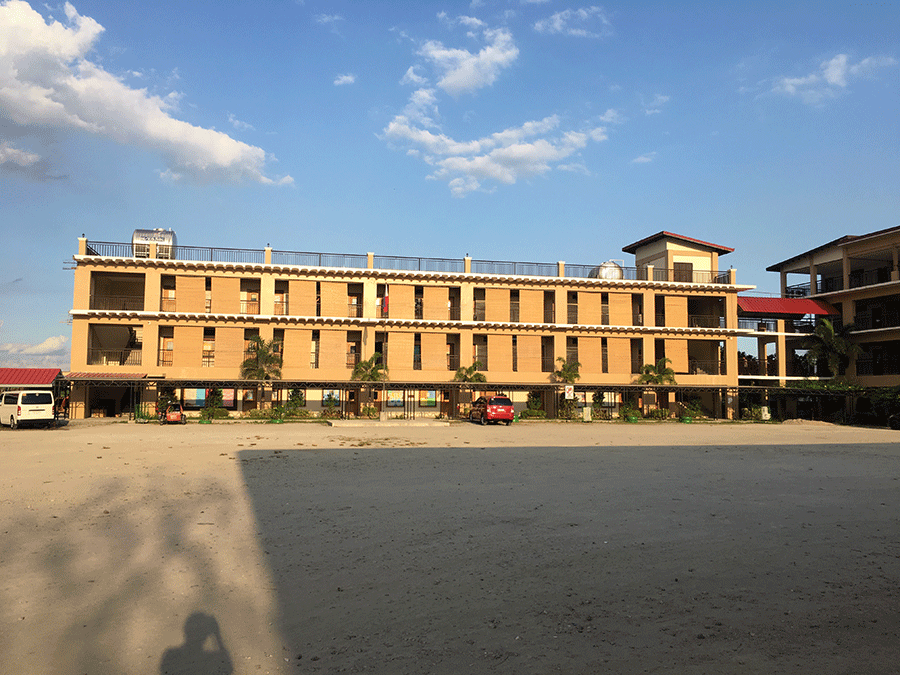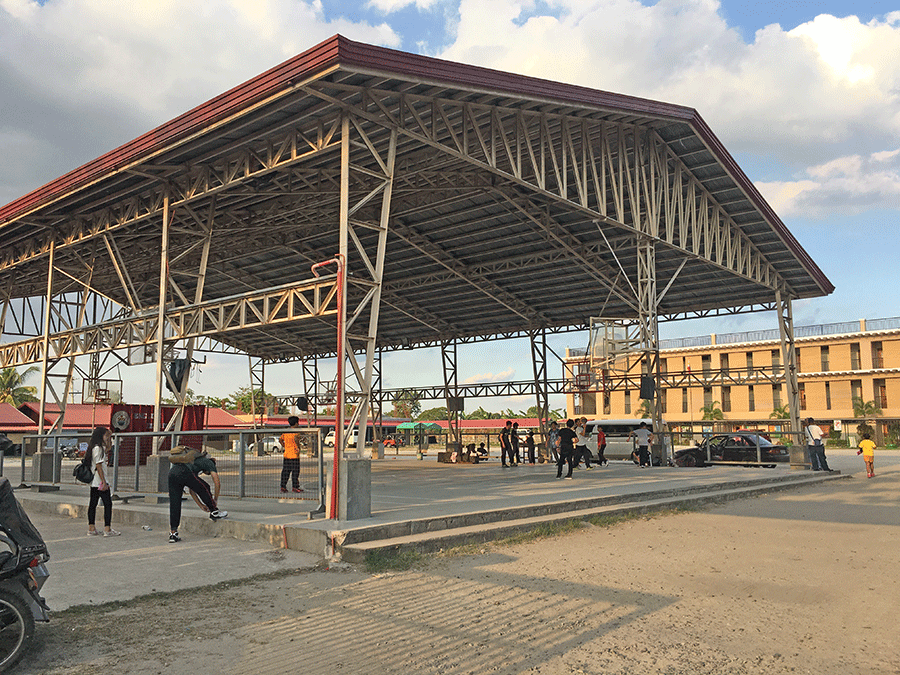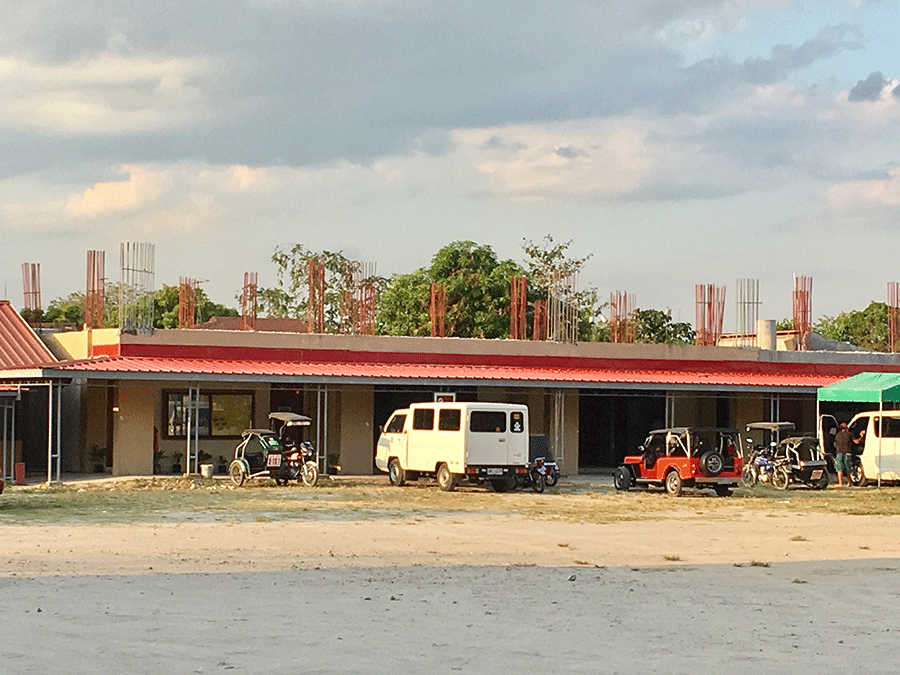 Payumo added that aside from these college courses, they also offer TESDA courses such as: Shielded Metal Arc Welding (NCI and NCII); Food and Beverage Services NCII; Housekeeping NCII; Front Office NCII; Agricultural Crops Production NCII; and Computer System Servicing NCII.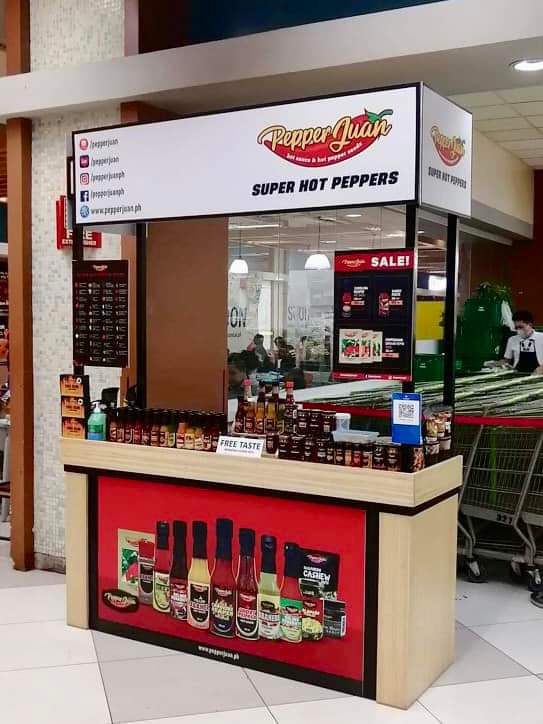 Other newly approved TESDA courses were Front Office Services NCII, Electrical Installation and Maintenance NCII, Electronics Power Assembly and Servicing (NCII).
UNC Bataan also has program offerings for pre-elementary, elementary, junior high school and senior high school students such as STEM, ABM, HUMSS, GAS and TVL.
UNC is a premier university in Southern Luzon. The Bataan campus is located in a land area in Barangay Rizal which was formerly occupied by Northern Bataan Institute where Payumo and other known officials in the said town finished their secondary education.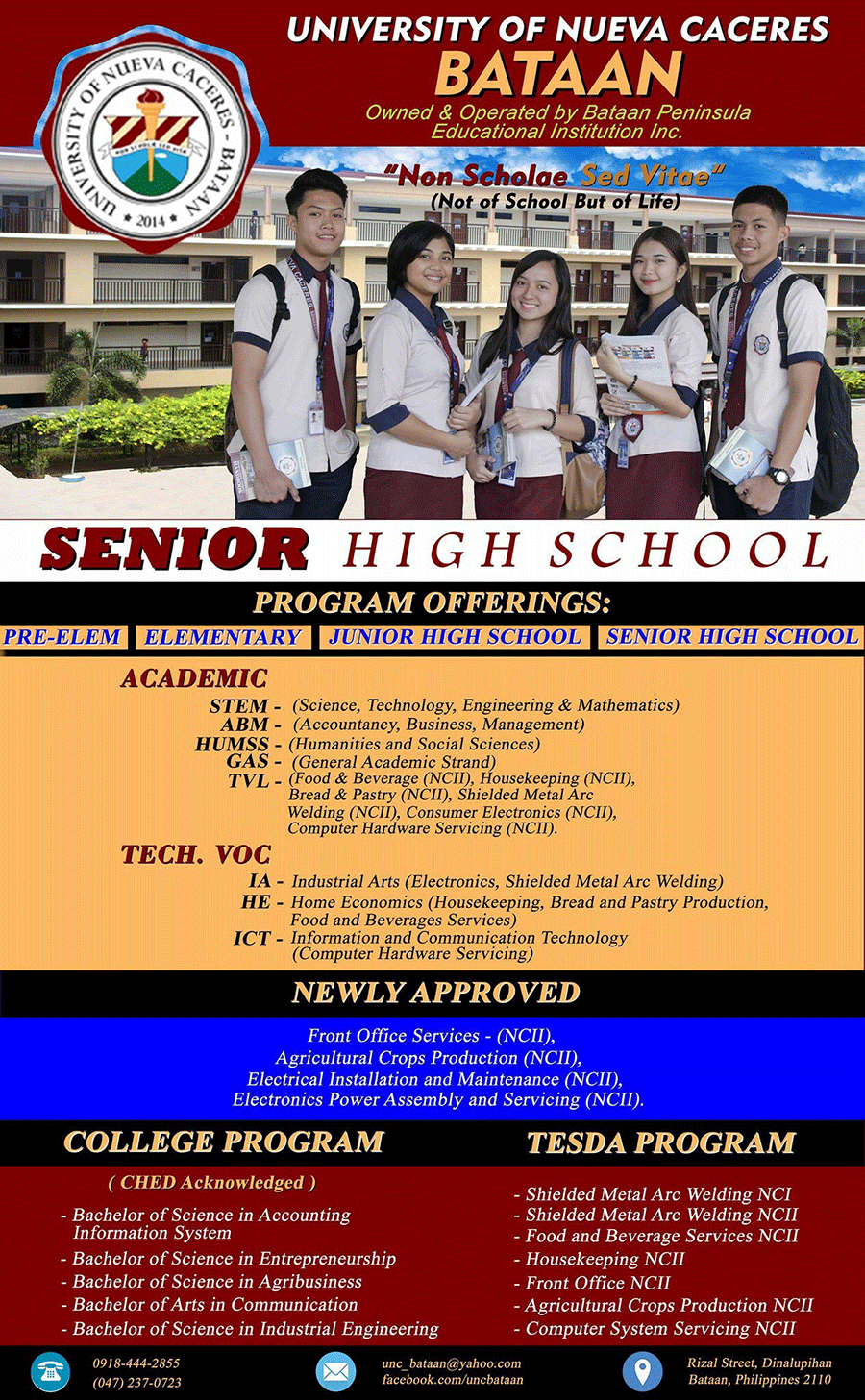 In 2015, the Ayala group has raised its stake in the Philippine education sector by investing P450 million to acquire 60 percent of University of Nueva Caceres (UNC), one of the leading universities in the Bicol region. The Bataan campus was not included in the deal. The investment in UNC, which is located in Naga, Camarines Sur, was made through Ayala Corp.'s education investment arm Ayala Education Inc.
Founded in 1948 as the first university in Southern Luzon outside Manila, UNC has around 7,000 students, with many well-recognized programs in arts and sciences, business and accountancy, computer studies, criminal justice, education, engineering and architecture, graduate studies, law, nursing and basic education (K-10).
The UNC is guided by its motto, "Non Scholae Vitae" (not of school but of life), and attuned to the demands of a highly dynamic global environment, the University commits itself to quality and excellent education for all to transform the youth into entrepreneurial, productive, morally upright, socially responsible professionals for a just, humane and progressive society.