CLARK, Pampanga — Wakay Air Services officially launched on Wednesday its Clark-Bagabag -Clark inaugural flight,​ cutting a 6 to 8 ​ ​hour by land trip into 1 hour ​and 45 ​minutes.
Department of Tourism (DOT) Undersecretary for Tourism Regulation, Coordination & Resource Generation (TRCRG) Alma Rita Jimenez; Frederick Alegre, Assistant Secretary for Office of Public Affairs, Communications and Special Projects (OPACSP) along with CIAC President Alex Cauguiran graced the occasion.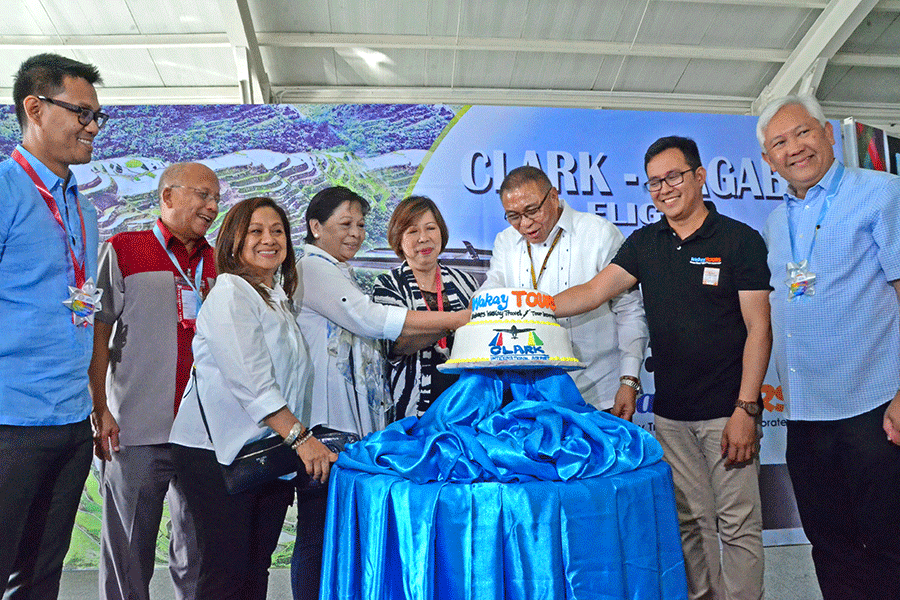 DOT has earlier announced the new route up north to the world-renowned Banaue Rice Terraces via Clark International Airport (CRK).
The inaugural flight along with send-off ceremony for some 37 maiden passengers of the flight (with road trip to Banaue / Sagada) was held at the Domestic Passenger Terminal, Clark International Airport.
​The ​Clark – Banaue (via Bagabag Airport, Nueva Vizcaya) flight ​officially start​s​ its flight every 4 days weekly schedule on board a 38-seater Dornier aircraft operated by Wakay Air Services.
For inquiries, please contact Wakay at [email protected] or 0920-824-2697 / 0915-750-3735.