Clark's newest international flight brings a lot of promise as the latest addition to its Asian destinations have been fully booked.
Jetstar Asia's Clark-Osaka-Clark flight, the very first service to Japan at Clark International Airport, started March 27 with its in- and out-bound flight reaching full passenger capacity.
Bara Pasupathi, Jetstar Asia CEO, said that seats in the the maiden Clark flight to and from Osaka have been sold out.
"I have a problem with the flight. I don't have a seat on the flight. The flight is full. One hundred and eighty seats sold (Clark) to Osaka and 180 seats from Osaka to Clark," Pasupathi said.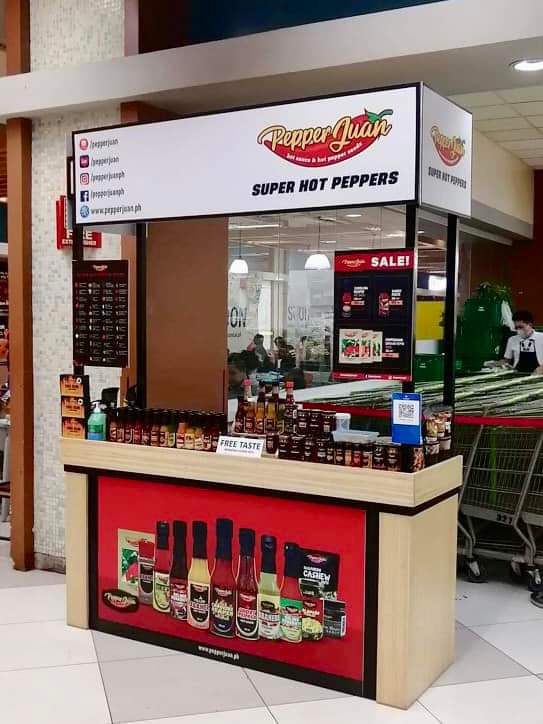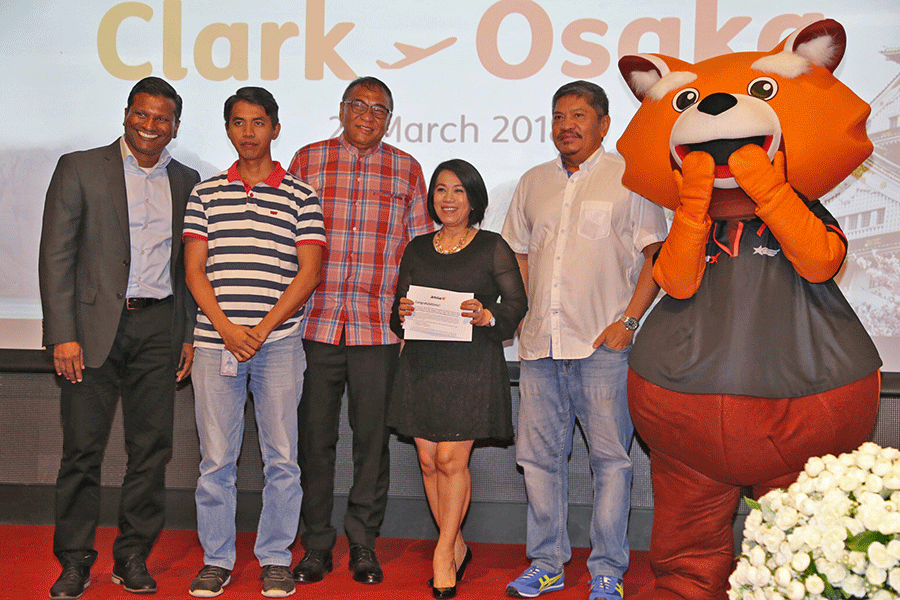 Jetstar Asia President Bara and CIAC President and CEO Alex Cauguiran join winners of free tickets to Osaka, Japan —Jerrich Mojica, Lerma Quiambao and journalist Ashley Manabat. — Photos by Deng Pangilinan.
Pasupathi made the remarks on the eve of the maiden flight that he was set to board using an Airbus A-320.
"This tells you of great investments in Clark," he added.
Pasupathi said that there are about about 41 Japanese companies in Clark.
Jetstar Asia has started its thrice weekly Osaka flights out of Clark International Airport. It services that route on Tuesdays, Thursdays and Saturdays.
It first mounted flights in Clark in September last year when it launched the Clark-Singapore route to its 44 services to Osaka, Nagoya, Narita, Singapore, Manila and Clark.
For his part, CIAC President Alex Cauguiran welcomed the newest addition to Clark's 456 flights a week.
Cauguiran has been widely credited for helping bring in more airlines to Clark that now fly to 160 international and 296 domestic domestic routes, respectively.
He also announced the possibility of having more Clark flights to and from Thailand, China, Japan and Indonesia after meeting with 16 airline executives in Australia last week.