In the bustling vicinity of Clark are the wild birds sought-after by avian enthusiasts. Amidst the rising modernity and development, these birds have made their countless homes in the remaining trees.
Among these are the Egrets, frequently sighted along the road of a famous subdivision in Clark. They migrate seasonally from countries like China, Russia, and Korea. They are covered in white feathers, and use their yellow-tipped bills to feed on insects, and worms.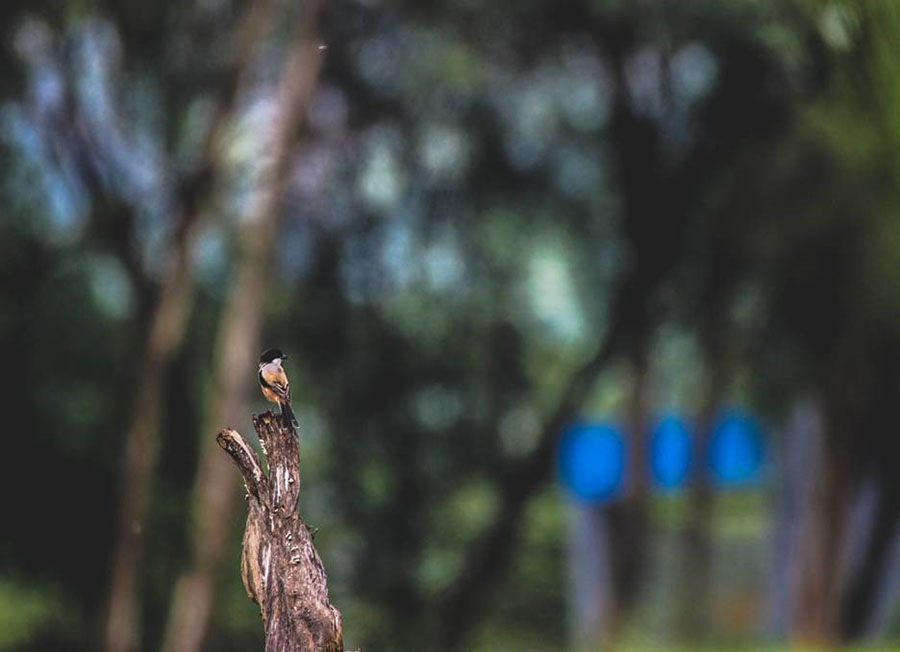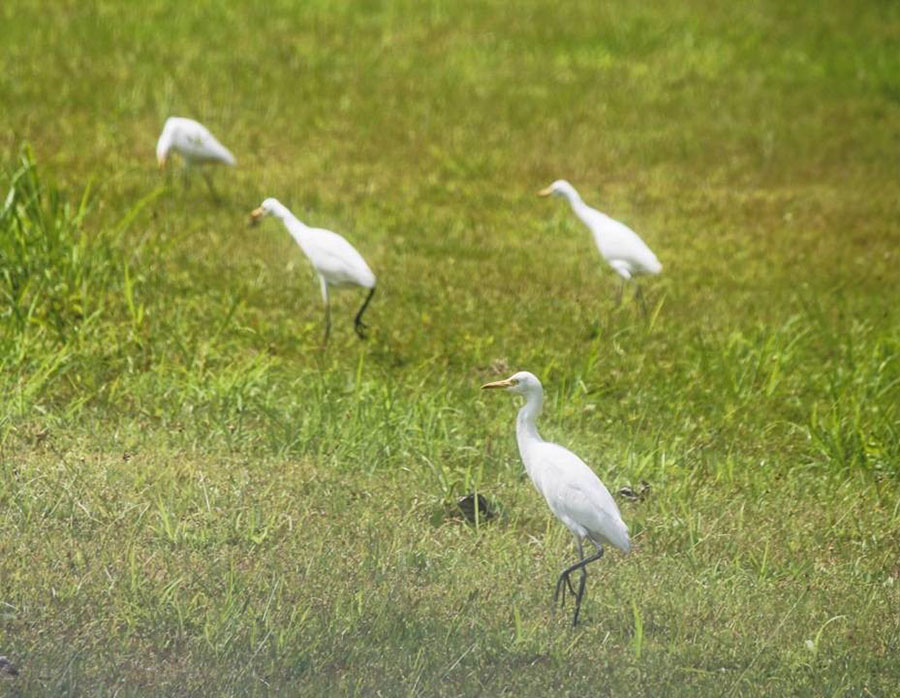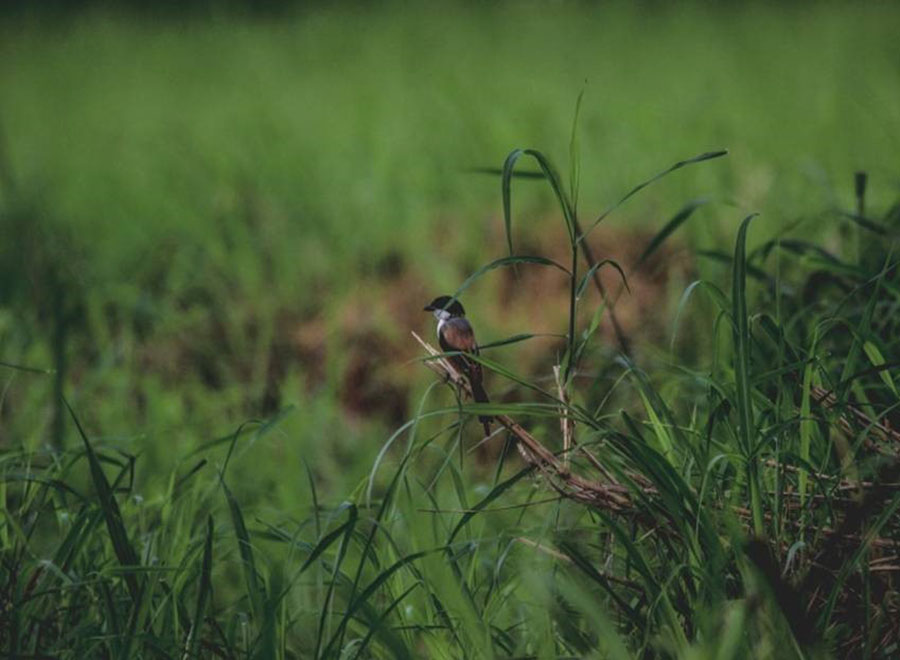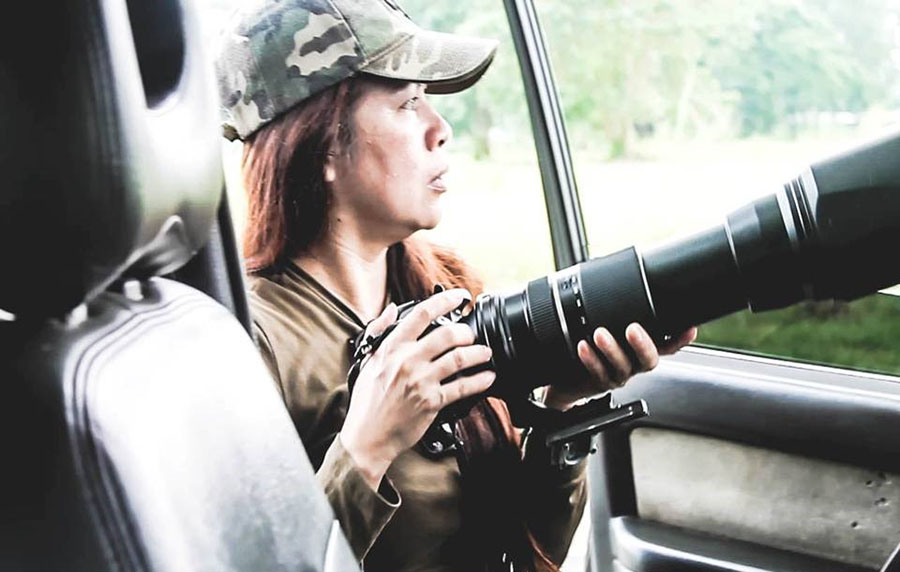 Juanita Rueda is a resident birder of Clark. Her journey as a birder began way back in 2014 when a Yellow-Vented Bulbul flew by her house. This particular bird ate berries planted in her garden.
Because of its frequent visits, Rueda took photos of the bird. With her interest sparked, she started joining birding organizations.
Juanita describes a birder as someone who guards wild birds. She explains: "Ang isang birder yun yung nagmamasid at pinag-aaralan yung mga ibon. Dino-dokument nya ito.Pini-picturan.Siya yung taga-bantay ng isang ibon." ["A birder is someone who observes, and studies birds. A birder documents, and photographs. A birder is a guardian of birds."]
Aside from Subic, Candaba, and Lubao, Clark has been visited by rare species of birds. Rueda has encountered a pair of White Wagtails originating from Europe and North Africa.
She looks back on the experience: "Sobrang kaba, sobrang excitement. Tapos later on, nung pinost ko na, shinare ko na sa mga fellow photographers ko, yun nga yung isa doon ay rare. Yung distribution nya hindi ganoon ka-wide. Dinarayo pala ng mga ibon na ganon ka-ganda at ka-rare ang Clark." [I was very nervous, and excited. Later on, when I posted it, and shared it to my fellow photographers, one of them is rare. The distribution isn't widespread. Clark is being visited by these beautiful and rare birds."]
One of the enemies being faced by these wild birds are illegal poachers or hunters. Rueda is hesitant on telling the location of the wild birds she photographs, especially those of few in number.
"Mostly, hindi naming dini-disclose yung area na kung saan nakunan yung ibon. Kadalasan, yung region lang. Kase para ma-protektahan sila," Rueda says. [Mostly, we don't disclose the location of the bird. Often, we only put the region. This is to protect them."
As a resident birder of Clark, Rueda has her hopes on the future of these wild birds. "Ma-protektahan yung habitat nila. Mapigilan yung poaching." [Protect their habitat. Stop poaching."]
Rueda also commends the authorities in Clark for taking action on the problem of hunters. She has also attended forums to raise her concern about the wild birds and their habitat.
"Nag-attend ako nung forum na 'yon para mabigyan sila ng proteksyon. Kase kung ako lang, hindi ko kayang gawin 'yon. Pero silang namamahala dito [Clark], nagawa nila 'yon naibigay yung hinihingi kong proteksyon," she says. ["I attended that forum to give them protection. I can't do that alone. But the authorities of Clark have given the protection of these birds."] – John Patrick Rodriguez / AUF Intern