CLARK FREEPORT — The $4-billion 5-star Midori Hotel and Casino on Monday formally opened in this Freeport, bringing more employment not only to Kapampangans but to Central Luzon residents.
The resort complex, the first world-class hotel in Central Luzon, can house more than 30,000 guests, according to Midori Hotel and Casino former president Ireneo "Bong" Alvaro.
According to Alvaro, the completion of the hotel and casino was but a dream some three years ago.
Alvaro, in his welcome speech in front of guests led by Senate President Koko Pimentel, said the existence of the hotel has raised the standards of tourism and hotel services not only in Clark but also in the region.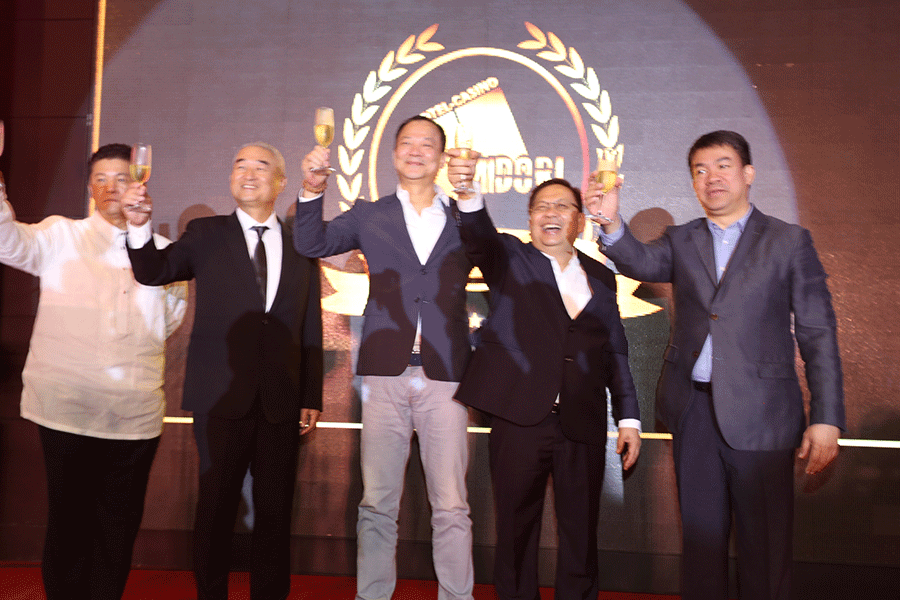 Pimentel, as the guest of honor, thanked the investors of Midori for providing employment to constituents here.
The senator also thanked the investors for choosing the Philippines, particularly Clark, in adding more tourist destinations in Central Luzon.
"Thank you for remembering me now that you are successful. I was the one who inaugurated this bare land three years ago. I am happy and thankful to our Taiwanese investors for providing employment and tourist attraction to my countrymen," Pimentel said.
Pimentel was the one who led the groundbreaking ceremony of Midori some three years ago.
The multi-billion Midori Hotel has a total area of 9,900 square meters. The hotel complex is characterized by simplicity yet sophisticated style from inside and outside, making it the best holiday destination.
Midori Clark Hotel and Casino features two independent structures linked with a sky bridge on level 2. One building serves as the hotel site while the other serves as the casino site. Such design is aimed to provide a holiday-making venue as well as a leisure and entertainment complex, creating a one-stop service with diversified options for discerning guests no matter if they are locals or traveling to the Philippines.
Hotel Midori has 110 luxury rooms, 19 suites, and standard rooms that will have minimum of 40-square meter floor area in a 2.4-hectare property.
Midori offers airport limousine service such as express check-in/check-out service, free shuttle service to SM Clark Mall (scheduled), city tour arrangement service, complimentary fruits and delicate snacks, wedding banquet and conference services, business center, high-speed and wireless internet access.
The hotel also offers food and beverage reservations hotline, laundry and valet services, safety deposit boxes, 88 parking space on B1/ Valet parking service, in-house clinic, foreign currency exchange, babysitting service, 24-hour concierge service, and five wheelchair-accessible guest rooms with special support in the bathtubs and toilets.
Alvaro said that aside from the iconic structural design, the hotel has bigger than usual hotel rooms, convention center, swimming pools, restaurants, and other amenities that local and foreign tourists will enjoy during their visit.
The hotel structure has been completed on time,
Alvaro, who is also the president of the BB International Leisure Resort Development Corporation, said.