In commemoration of the 75th Death Anniversary of Jose Abad Santos, the City Government of San Fernando laid a wreath in front of the late Chief Justice's monument at the Heroes Hall on Tuesday.
The ceremony was led by Mayor Edwin 'EdSa' Santiago, Councilor BJ Lagman, Pampanga Masonic Lodge and Abad Santos' family members.
Santiago said the activity seeks to remind the public of the martyrdom of the late World War II hero who is a native of San Fernando.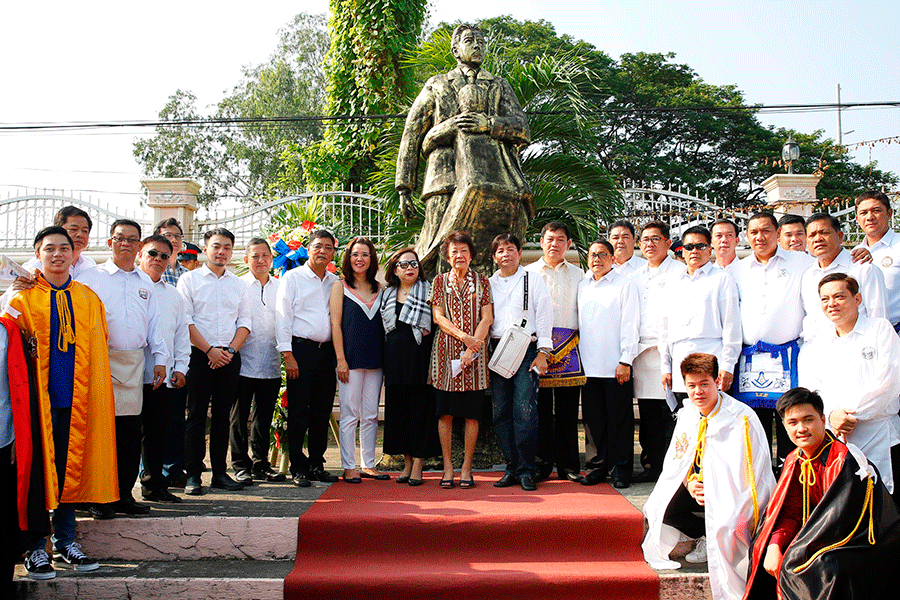 Jose Abad Santos was born on February 19, 1886 to Vicente Abad Santos and Toribia Basco. He served as the 5th Chief Justice of the Supreme Court of the Philippines and was executed on May 7, 1942 for refusing to swear allegiance to the Japanese Government.
"There is no one braver than a person who offered his life to save our country. People like Jose Abad Santos who fought for the freedom we enjoy today deserve to be recognized," Mayor Edsa furthered.
For her part, Nieves Abad Santos Benipayo, niece of Abad Santos, expressed her gratitude to the local government for annually giving tribute to her uncle.
"It is both an honor and pride to be one of his descendants. May his remarkable contributions challenge us to become heroes of today in our own ways," Nieves added.