The City Agriculture and Veterinary Office hoste​d​ a one-day Agricultural Trade Fair on May 15 in front of the City Hall in line with Fernandino Farmers' Week Celebration of Pyestang Fernandino 2018.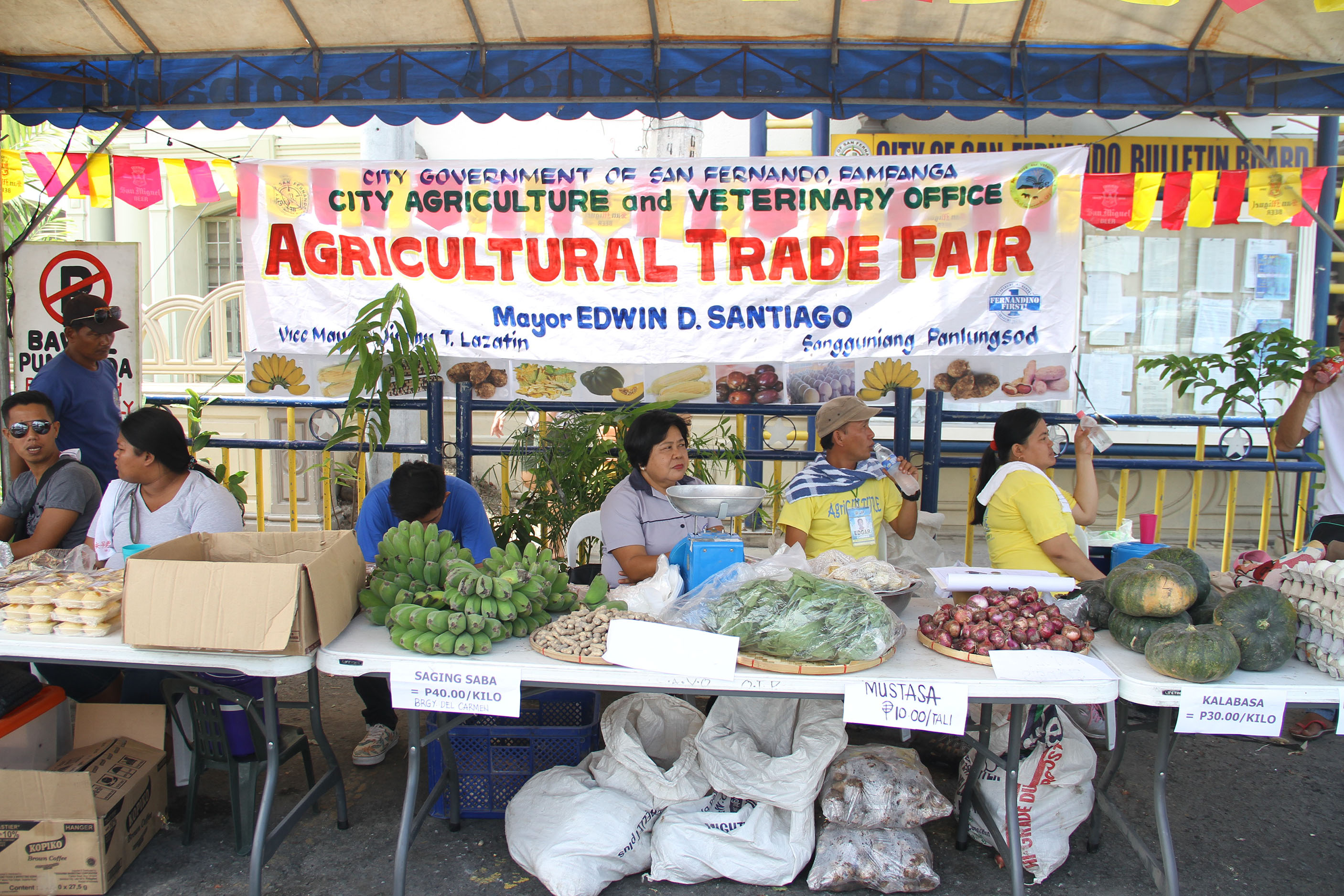 AGRI TRADE FAIR. Different agricultural products are displayed during Agri Trade Fair spearheaded by the City Agriculture and Veterinary Office of the City of San Fernando in celebration of Fernandino Farmers' Week.
According to City Agriculturist Christina Sangumay, the activity aims to promote various local agricultural products made by Fernandino farmers. She added that the proceeds in the said fair will be fully given to farmers.
Aside from this activity, CAVO is also set to stage Planting Festival on May 16 and Awarding of "PINAKA" winners, outstanding farmers and agricultural inputs/farm tools on May 18.