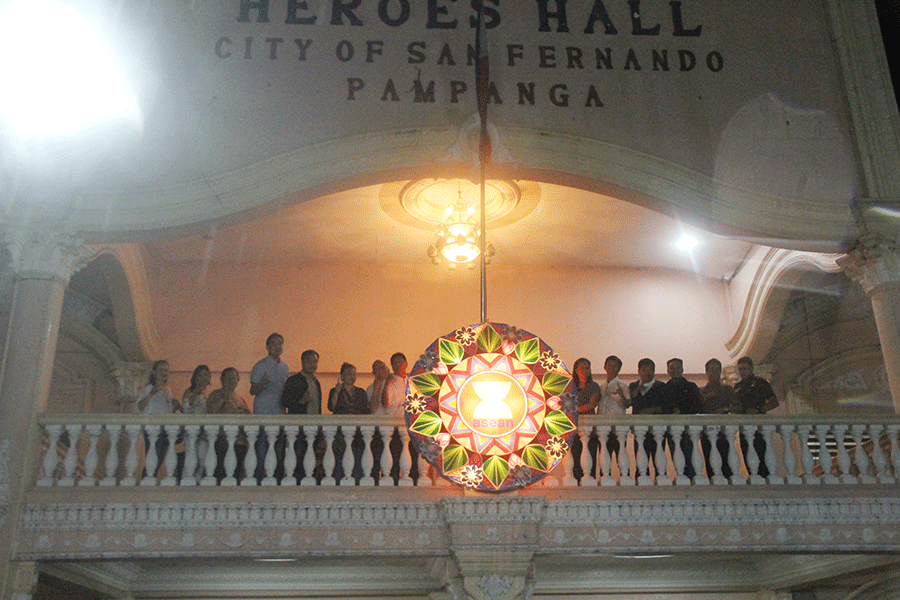 The City Government of San Fernando on Tuesday joined the simultaneous ASEAN lantern lighting in celebration of the 50th anniversary of the Association of Southeast Asian Nations (ASEAN).
Mayor Edwin "EdSa" Santiago, Vice Mayor Jimmy Lazatin, Councilors Harvey Quiwa, Reden Halili, Nelson Lingat and BJ Lagman, City Tourism Officer Ching Pangilinan and other department heads, and members of the Giant Lantern Festival executive committee led the ceremonial lighting of the ASEAN lantern in front of the Heroes Hall building.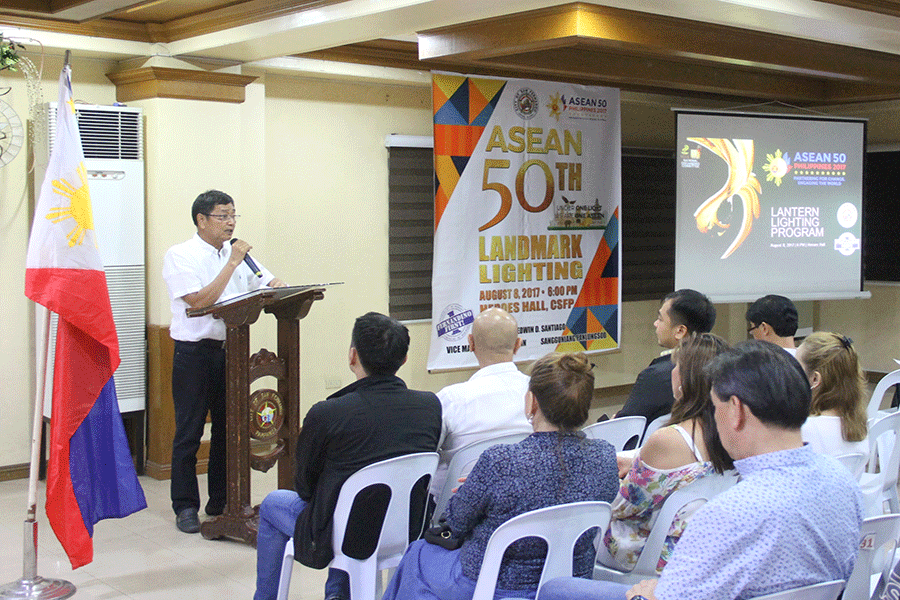 Pangilinan shared that "the activity was conducted in more than 50 local government units in the country that either served as venues for previous and present ASEAN meetings and activities and hosts of ASEAN centers and institutions or have signified interest to participate in the golden celebration."
Designed by renowned Fernandino craftsman Arvin Quiwa, the lantern features the ASEAN logo and its colors, and the national symbols of the Philippines such as the Sampaguita flower and Anahaw leaf.
City Local Government Operations Officer Engr. Algy Canlas, in his welcome remarks, said the commemorative event also seeks to raise the level of awareness of the public on the importance and benefits of the ASEAN community.
"This lantern guides the path of the ten ASEAN member states towards peace and security, prosperity, and socio-cultural development," he added.
For his part, Mayor Edwin "EdSa" Santiago said it is a privilege for the city of San Fernando to be part of this historic event highlighting that the ASEAN has facilitated a closer economic, political, social and cultural cooperation among countries.
"Without each one of us, the impossible will remain as it is, but because we come together as one, we can truly achieve the far-fetched dreams to be possible," he added.
Meanwhile, another ASEAN lantern was also lighted up at the City Hall along with the giant lanterns which were displayed since Christmas season in 2016.