With an aim to increase the production of quality vegetables in the city, the Local Government of San Fernando started recently its partnership with the East West Seed—an innovative company engaged in the development, production and distribution of vegetable seeds.
During the Regional Champions Day held October 12 in celebration of the 35th anniversary of East West Seed, City Agriculturist Cristina Sangumay said the seed company has helped them developed the 1-hectare city nursery, located in Brgy. Lara, into a demonstration farm wherein various agricultural techniques using farm-ready seedlings are introduced to the Fernandino farmers.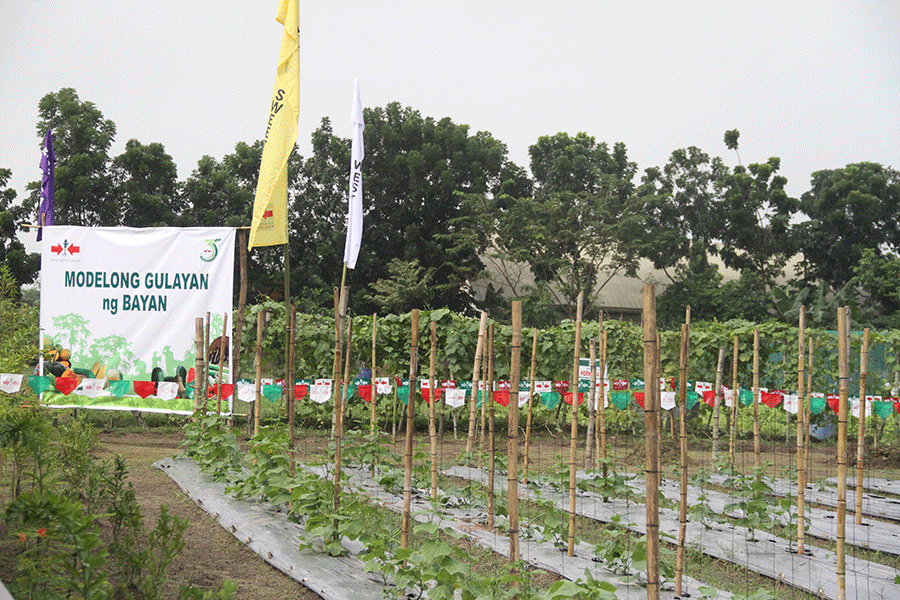 "There have been improvements in the production of vegetable varieties in our city and we hope that this partnership continues to flourish with other municipalities so we can maximize farm productivity in the entire province," she added.
The city nursery grows different kinds of leafy, cucurbits and solanaceous vegetables. These include okra, pepper, cucumber, eggplant and tomato, to name a few.
In an interview, Mayor Edwin "EdSa" Santiago acknowledged the joint effort of the City Agriculture and Veterinary Office and the East West Seed for promoting sustainable agriculture that helps increase the income of fernandino farmers.
"Farmers are the backbone of the economy. With these innovations in farming, you also help boost vegetable consumption in the community that will lead the rise of local demand, "Santiago added.
Meanwhile, East West Seed has also recognized 35 farmer heroes from all over Region 3 for their outstanding performance in farming thus playing an important role in the development of the Philippine vegetable industry.
Also present during the activity were Vice Mayor Jimmy Lazatin, East West Seed personnel represented by Marketing Supervisor Jeffrey Rodriguez, Representative from Provincial Agriculture Lolita Mandap and City Agriculture and Fishery Council Chairman Antonette Zapata.