In line with the celebration of National Disaster Resilience Month, the City of San Fernando through its Operational Coordination Committee (OCC), conducted an Orientation on Manual of Operation, Relief Distribution System and Force Evacuation Ordinance.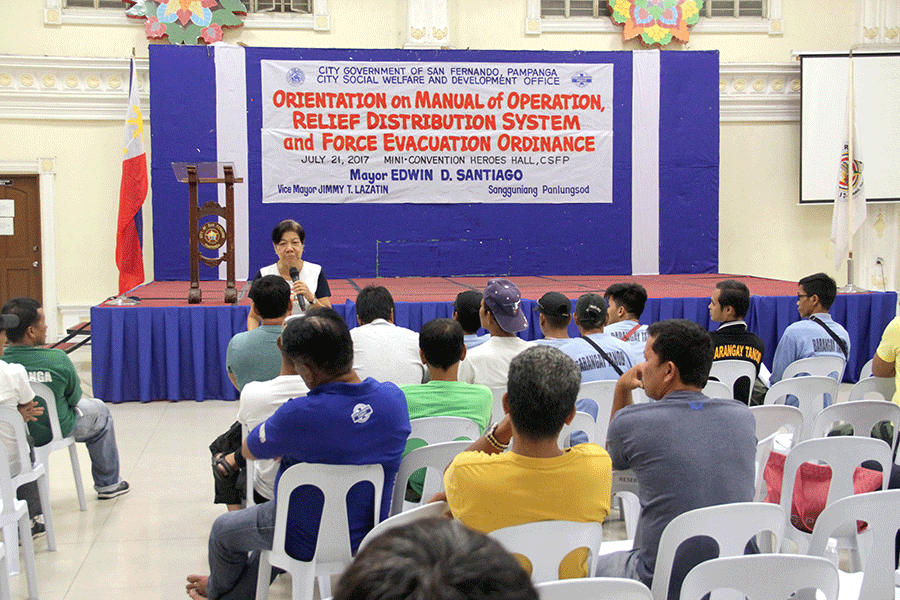 The city's Barangay Disaster Risk Reduction and Management Committees were taught of the proper evacuation plan such as the organization of evacuees, camp management and the flow of relief distribution during calamities.
OCC has also provided a list of designated camp centers which includes the covered courts of Barangays Pulungbulu, Malino, Panipuan, Baliti, Saguin, Sindalan and San Isidro.