Forty-three athletic men from in and out of the City of San Fernando joined this year's Mr. Body Builder competition held over the weekend in line with Pyestang Fernandino 2017.
Now on its 7th year, the competition was divided into two divisions namely Open (for non-residents) and Fernandino. Each division has three categories including Men's Physique, Open Weight, and Bantamweight.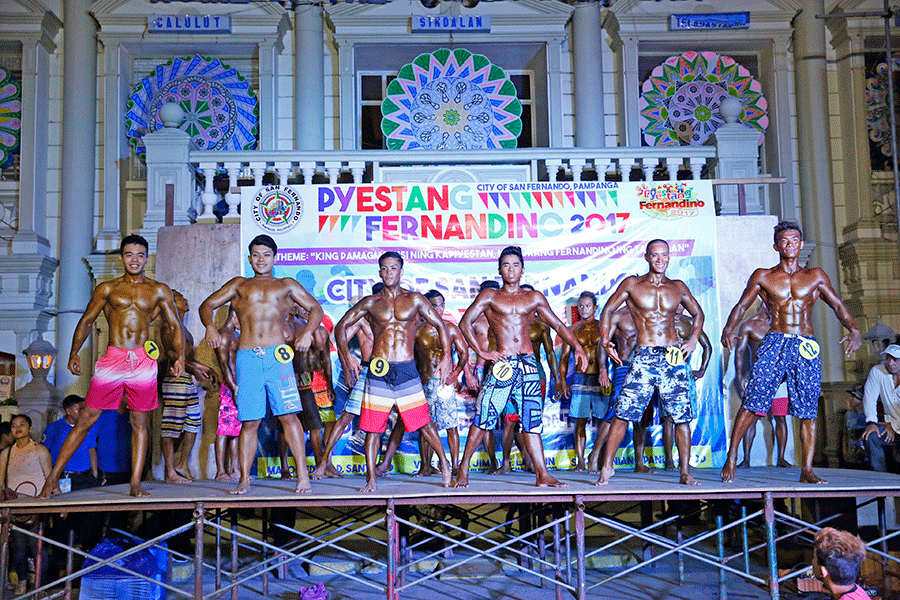 Vice Mayor Jimmy Lazatin, who also chairs the said activity, stressed that this year has the most number of participants.
"I am happy that the number of participants for 2017 has increased compared to the previous years. It means that more people have already engaged in
​a ​healthy lifestyle," Lazatin added.
Meanwhile, the awarding of winners was led by Pyestang Fernandino 2017 Chairperson Boy Santiago.
The winners for the Open Division were Homer Valmonte (Overall Winner and 1st Placer for Open Weight category), Reynald Rambuyon (1st Placer, Men's Physique), and Rafael Crisologo (1st Placer, Bantamweight).
Junrel Donio, on the other hand, was awarded as the Overall Winner and 1st Placer for Bantamweight category in the Fernandino Division
​w​hile Vanjoe Sapao and Nelvin Nucup both landed first place for the Men's Physique and Open Weight category, respectively.
In an interview, Mayor Edwin "EdSa" Santiago extends his warmest congratulations to all the winners who also serve as fitness inspirations to the Fernandinos.
"One of our administration's priorities is to ensure everyone with good health because we believe that prosperity comes to a community with a healthy citizenry," Santiago added.