In its quest for a drug-free city, the Local Government of San Fernando, in partnership with the Philippine National Police and Department of the Interior and Local Government, conducted a "Roll-out training on strengthening of Barangay Anti-Drug Abuse Council (BADAC)."
Highlight of the activity is the discussion of the city's anti-illegal drugs campaign, short briefing on the composition; roles and responsibilities; and powers and functions of the BADAC and the revised guidelines in the conduct of barangay drug clearing operations.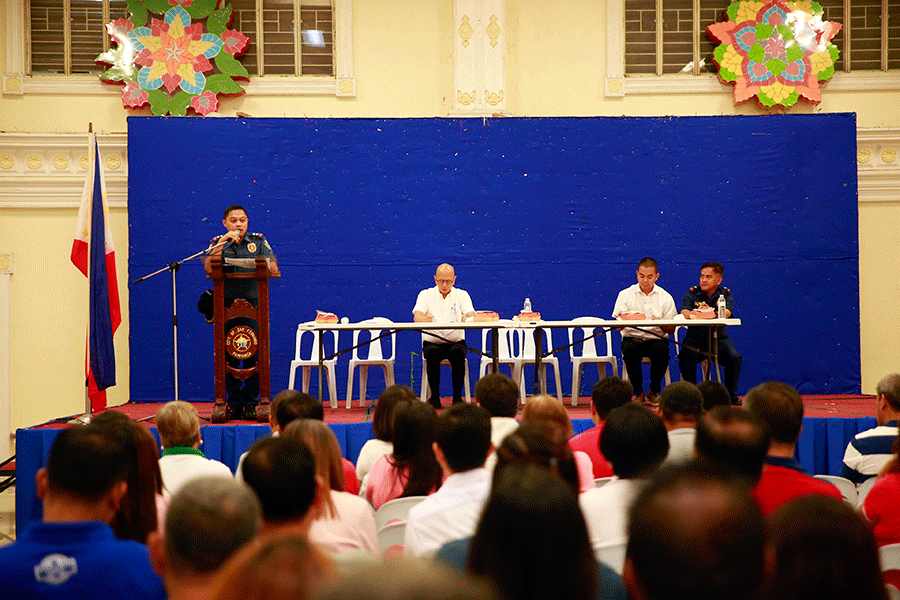 These were tackled by City Police Chief for Operations P/Insp. Louie Sason, Philippine Drug Enforcement Agency Representative Glenn Guillermo, City Local Government Operations Officer Algy Canlas and Rural Health Physician Dr. Carlos Mercado.
Also present during the program were Vice Mayor Jimmy Lazatin, Chief of Police P/Supt. Roland Agohob, Chief of Staff Engr. Remedios Agoncillo and Social Welfare Officer Canneth Mangalus.
Agohob said that despite their continuous efforts and coordination with other concerned agencies, drug related cases that lead to multiple crime incidents have been lingering in the community.
"We need the help of the grassroot level because they have a crucial involvement in the pre, during, and post operations to curb illegal drugs and other substances," Agohob added.
For his part, Mayor Edwin "EdSa" Santiago stressed the need to constantly revitalize the BADAC because as the first line of defense, they must be active in leading the fight against illegal drugs in their respective areas.
"The local government is in full support of this campaign. Thus, we want to empower the BADAC as well as emphasize their principal responsibilities to help us improve the peace and order situation in our beloved city," Santiago said.