Department of Agrarian Reform (DAR) distributed about 33.1488 hectares of agricultural lands, portions of which were formerly covered as resettlement areas, to 61 agrarian reform beneficiaries (ARBs) in Nueva Ecija.
These are located in the municipalities of Talavera and Pantabangan.
DAR Secretary Bernie Cruz, who led the ceremonial awarding ceremony held at the municipal gymnasium in Pantabangan, advised ARBs to till the lands awarded to them and make it productive.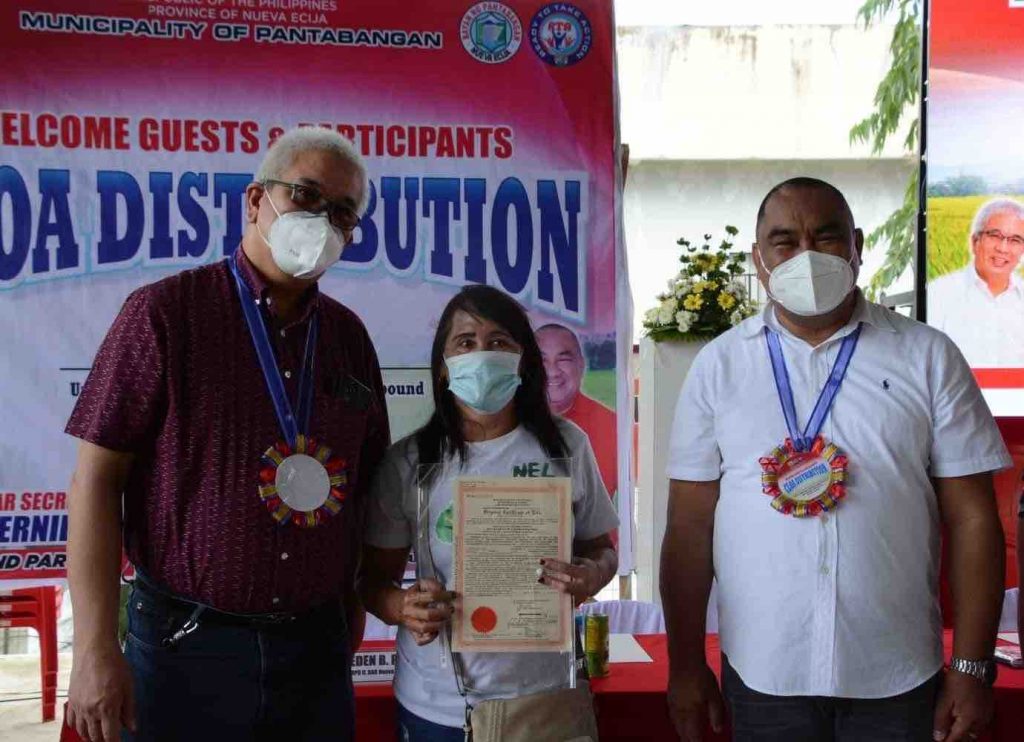 "It is payback time and these lands are considered as gifts to the people of Pantabangan for the sacrifices they have experienced when floodwaters from the then newly-created dam submerged their town and its environs," he said.
For his part, Pantabangan Mayor Roberto Agdipa thanked DAR for the blessing of providing land titles in the form of certificates of land ownership award to farmers in his municipality.
"You will be our partner in the fulfillment of the dreams of our countrymen to give them their own lot and title so that everyone from Talavera and Pantabangan can say that their land is finally their own," he said.