Afternoon tea talk is a great bonding with friends, family or colleagues to reconnect, raise awareness, enjoy the holiday season or possibly dating someone special.
There's something about those savory sandwiches, decadent sweets, and steaming pot of tea served in the most dainty china cups and saucers. Yet not many of us could be considered well-versed when it comes to the customs of this "200-year old tradition".
Celebrity Chef Leonard Vincent "Vince" Garcia mentioned how afternoon tea is still around today because it's simply special. While it was a staple in the everyday routines of the aristocracy a few hundred years ago, people still experience afternoon tea today because it's an extraordinary treat but it's not just a meal, but rather a holistic experience.
Hence, we had a Delightful Afternoon Tea Experience (DATE) at Chef Vince's En Croute Cafe! Heartful thanks to Punto Central Luzon's marketing executive, lifestyle journalist and Beautederm's brand advocate Beauteful Joanna Ning Cordero for arranging such an intimate gathering and great conversations among Pampanga mediamen. It's a way to break up the waiting period between lunch and dinner from one media coverage to another. Today, however, there's much more flexibility when it comes to when and what may be included in an afternoon tea refreshment.
I shared a table with iOrbitnews Founder & President Deng Pangilinan, Editor In Chief Arnel San Pedro and Sunstar Pampanga Editor In Chief Rey Navales. We all enjoyed an exquisite spread of free-flow fine gastronomic creations fused with local flavors and beloved English tradition to pair our premium types of tea and coffee americano, cappuccino, latte, salted caramel, macchiato and espresso; and craft soda of mango berry lemonade, pineapple mojito lemonade, morning crush, super sakura and passionade cooler. From delectable savories and signature Garcia's premium crab roe pasta, mediterranean style pasta, seafood scampi, asparagus shiitake mushroom truffle oil pasta, pesto, vongole and frutti di mare to fresh seafood cocktails and sweet treats, each culinary masterpiece tell its own story through its unique presentation and distinct flavor.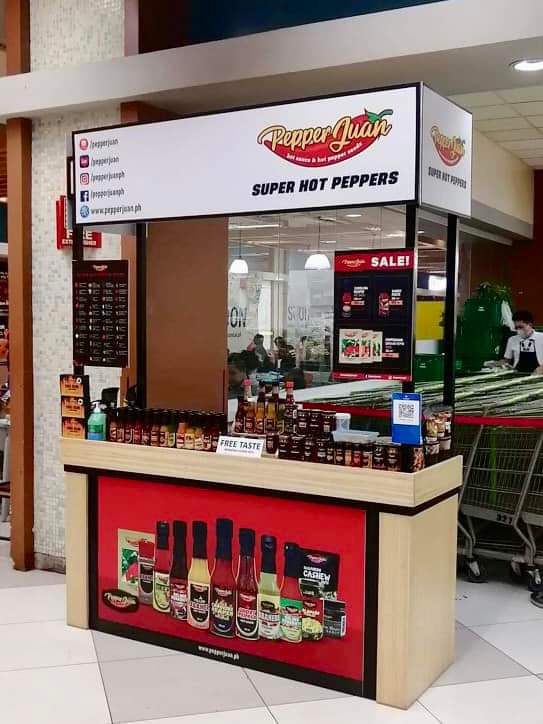 So as to give the beloved English tradition a twist, En Croute's creative culinary team headed by Chef Vince, Dra. Aenelle, Doc. Eder, Joyce Pingol-Canlas (Chief Operating Officer), Janru Macaspac (Executive Assistant), Andrei Razon (Marketing Officer), Jann Santos (Junior Sous Chef), Micaela Yaya (Account Executive), Angelyka (Production), and Richard Glenn (Server) crafted an extensive menu showcasing an innovative and modern spin on native delicacies made in locally-sourced ingredients such as the salmon en croute with greek yogurt sauce, pan seared mackerel with cilantro lime salsa.
To accompany the sandwiches: turkey, vegetarian, pastrami, roasted lamb, smoked salmon and prosciutto, the spread highlights its watermelon feta cheese salad, roasted veggie salad, tropical fruit salad, beets salad and quinoa.
The collection of stunning desserts, meanwhile, include well-loved signature cakes — apple pie, red velvet and belgian cake.
The 48-square meter EnCroute Cafe (Pie, Salad, Pasta, Sandwich, Coffee), which opened in 2018 is "a coffee aficionado's high class spot in Metro Clark this Chef Vince signature take of indulgent European aristocratic dishes famous for its perfect blended quenchers, classic apple pie and its name sake Salmon En Croute (baked in a pastry crust), a perfect hub for unwinding, relaxation, in style and in class. Your sure splendid gastronomic experience nestled in a bustling metropolis, En Croute a healthier and personal place for you."
The Chef Vince Garcia Culinary Group envisions itself as a catalyst of restaurant, and food related industry as an innovator by means of its production, distribution, and branding. The company sees itself as a leading restaurant and food related industry in the provincial capital of the City of San Fernando, Pampanga and of the whole of Pampanga in the future.
Strategically located at the Mercedez Benz Center ground floor, MA Roxas Highway, Clark Freeport Zone, Pampanga.
EnCroute Cafe is open Monday to Saturday and accept orders for take out (pick up and delivery within Clark and Angeles City area only) from 10am to 9pm ONLY and pick-up time at En Croute CAFE is between 11AM-4PM.