SAN LUIS, Pampanga​ — ​​Vice ​G​overnor ​Dennis "Delta" Pineda has appealed to displaced workers ​affected by the bird flu outbreak not to leave this town, as ​the provincial capitol and ​the Department of Labor and Employment are​ preparing for a livelihood project for them​.
This,​ as the resumption of poultry operation is still on pending for disinfection​, ​following​ ​the declaration of an avian flu ou​t​break by Agriculture Secretary Emmanuel Piñol last August 11.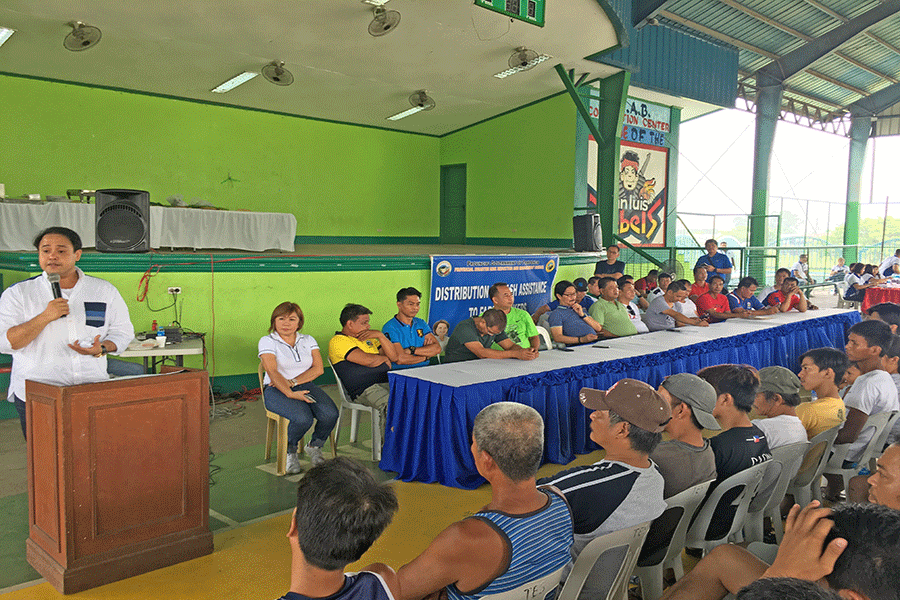 ​
Pineda ​made this appeal during the distribution of at least P750,400 as payment of the provincial government to 316 workers who culled fowls in poultry farms here​.
Each worker​, who ​worked for a day or up to five days​,​​ was paid P700 for every day of labor. They received the wage in cash on Wednesday at the Dr. Emigdio Bondoc Convention Center here. Not one of them showed symptoms of the flu virus.
Capitol hired them to speed up the destruction of egg-laying chicken, ducks and quails in order to prevent the spread of the bird flu virus outside the 1-km quarantine zone around Barangays San Carlos and Sta. Rita, the vice governor said.
"Thank you for helping save the poultry industry because culling was one way to stop the spread of the virus," said Pineda, vice chair of the Pampanga Disaster Risk Reduction and Management Council.
President Duterte declared that outbreak over and vouched for the safety of poultry products in Pampanga and Nueva Ecija when he visited Pampanga on Aug. 28
The Bureau of Animal Industry (BAI) and the provincial government, assisted by 300 soldiers, destroyed a total of 470,640 chicken layers, broilers, ducks, pigeons, game fowl, native chicken and quail within the 1-km quarantine zone and 7-km control area, according to Roy Abaya, director of the Department of Agriculture in Central Luzon.
Pineda said Gov. Lilia Pineda has instructed him to prepare a cash-for-work project for farm​ ​workers who will be out of job​s​ for three months.
During that period, BAI will release and grow chicks to know if the poultry farms are avian flu-free. The sentinel stocks will be tested several times in 35 days until the 90-day period is completed.
To contain the outbreak, the provincial government deployed a medical team that conducted checkups, vaccinated 220 workers and gave tamiflu to farm personnel, residents, provincial and municipal personnel involved in the culling.
Capitol also provided meals to policemen, soldiers and other government personnel.
It sent two backhoe loaders that made pits for the burial of fowls.
It held coordination meetings and organized bird flu awareness and prevention assemblies for village leaders.